A new group of angel investors wants to back Irish startups expanding into the UK
HBAN's London Syndicate plans to invest €3 million in local firms targeting the market.
THE HALO BUSINESS Angels Network (HBAN) has launched a new angel investor syndicate for UK-based investors to back Irish startups.
The London Syndicate plans to invest €3 million in early stage Irish startups over the next three years. HBAN is a joint operation backed by Enterprise Ireland and InterTradeIreland that helps groups of angel investors to invest in companies.
London Syndicate is HBAN's second international business angel group, following a similar program in New York with Digital Irish Angels (DIA), a US-based organisation.
It's being led by chairman Harry McDermott, an Irish businessman who has been based in London for over 20 years. He sold his consulting firm Hudson & Yorke to French service management company Wavestone in 2015.
The syndicate aims to connect early stage companies that are seeking funding – and are ready to grow – with investors. All companies are vetted before they are presented to investors.
McDermott will be representing HBAN in London. The syndicate held a soft launch in March to gauge interest from London investors.
"It convinced us that this had legs, there's definitely something in this. There's a community of people in London with Irish affinity who are interested in supporting and investing in the Irish startup ecosystem," McDermott said.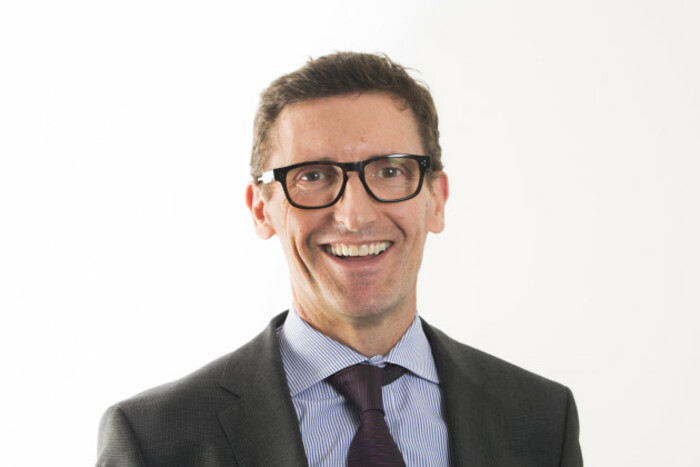 Source: HBAN
The syndicate hopes to close its first deal by the end of the year and it aims to invest in up to six Irish startups over the next 12 months with a focus on young firms with the potential to expand in the UK market and beyond.
All of the details are still being hammered out by HBAN, however around a dozen angel investors have joined the group so far.
"We will be looking at minimum investment per syndicate member," McDermott said, although he added that the exact figure had not been agreed on yet. "We have to separate ourselves from the crowdfunding market."
According to McDermott, joining a syndicate is more efficient for an angel investor rather than going on their own.
"Being a member of the syndicate means there's a diversified effort in terms of the evaluation of the companies," he said. "There's the ability to participate in a larger funding round that one can't do as an individual."
The syndicate plans to hold quarterly meetings where HBAN will send over a number of verified startups to the UK to pitch their business to members. The programme will look at a wide remit of sectors, but big areas of interest are fintech and medtech.
"I'm trying to attract interest in the emerging space science and technology sector in Ireland because there's a very buoyant and emergent early stage space science and technology scene in the UK," McDermott added.
[embed id="embed_2"]
Incentives
All the companies that receive investment from the syndicate must be entering the UK market or have serious plans to do so.
Irish companies will not be required to incorporate in the UK but they must be accredited under the SEIS (Seed Enterprise Investment Scheme) there, which provides tax benefits for angels.
"It doesn't have to be a fully fledged subsidiary company, so it can be a branch office," he said. "In the absence of an existing presence, a business plan to enter the UK. It has to be approved by HMRC and accredited under the SEIS scheme."
The UK market is still an attractive prospect for many companies despite the ever-looming shadow of Brexit, he added.
McDermott, who describes himself as "unashamedly in the remain camp", said the whole matter was an "unwelcome situation".
"In the absence of a second referendum, I think that the best we can hope for is the minimal disruption possible to all (capital) flow," he said.
Sign up to our newsletter to receive a regular digest of Fora's top articles delivered to your inbox.