'It's an initial splash': The head of Ireland's new tourism brand defends its debut ad
The TV sting for Ireland's Hidden Heartlands featured only three of nine included counties.
THE BOSS OF Ireland's new midlands tourism brand has defended Fáilte Ireland's decision to exclude six of the region's nine counties from its debut TV marketing campaign.
The long-awaited 'Ireland's Hidden Heartlands' brand aimed at increasing visitor numbers in the midlands area was launched by the national tourism development agency in April of this year.
The Hidden Heartlands catchment covers an area that includes counties Leitrim, east Clare, Longford, Roscommon, east Galway and parts of Westmeath, Cavan, north Tipperary and Offaly.
There was criticism that only three counties appeared in a 30-second TV ad that debuted last week, particularly from stakeholders in Cavan and Longford, Ireland's least-visited county.
However, Paddy Mathews – who recently took up the reins of Ireland's Hidden Heartlands – said every county in the region will feature in a million-euro, multimedia advertising campaign "in some shape or form".
Mathews said the TV ad, which will initially run for five weeks, is designed to raise awareness of the brand itself, not the individual counties within the region.
"It's an initial splash to raise awareness of the brand locally and among the domestic audience. The nuance of the specific places featured in it are kind of secondary in terms of the purpose of the campaign," he said.
"There'll be another campaign next year and in years to come. We'll make sure we get around to all the counties eventually."
'Unifying force'
Mathews, who lives in Mullingar, Co Westmeath, has worked for Fáilte Ireland for over a decade across its environmental, attractions and investment units.
He was heavily involved in the rollout of the Wild Atlantic Way, the country's first major tourism brand, an experience that he hopes to leverage in his new role.
His first goal is to ensure that businesses and local authorities that fall within Ireland's Hidden Heartlands identify with the marketing initiative and begin to "see themselves as part of that single offering".
"What really worked on Wild Atlantic Way was, once people saw themselves as part of a greater entity, the level of working together intensified a lot. That's something that's going to be very important for Heartlands."
Mathews wants to increase the level of "cross-promotion and cross-selling" among businesses within the area.
"The brand will hopefully be a unifying force … Instead of seeing themselves in competition, (businesses will) see themselves in collaboration under a single brand."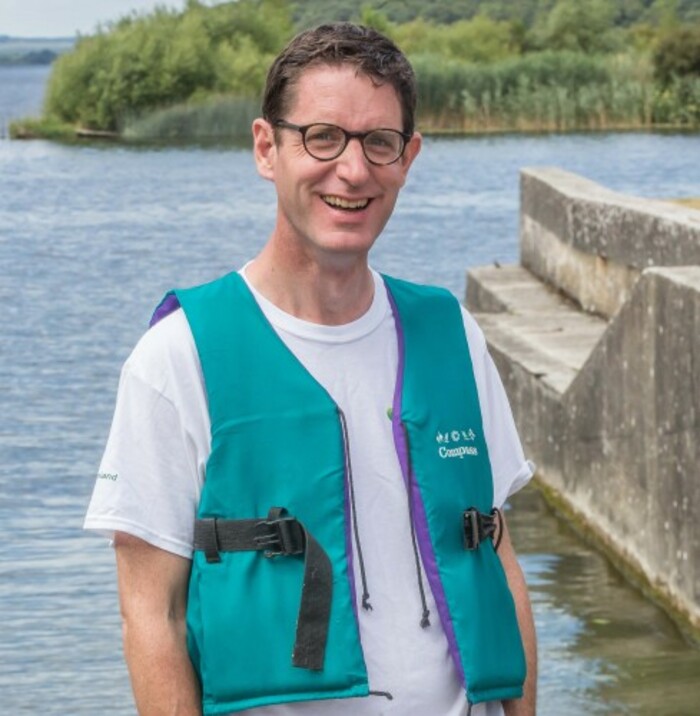 Source: Fáilte Ireland
As previously reported by Fora, the midlands and mid-east regions were the only parts of Ireland to report a decline in overseas tourists over the last three years.
Trade bodies like the Irish Tourism Industry Confederation have in recent times called for additional investment in tourism products that will have international appeal, especially in the midlands.
Mathews acknowledged that there is an "experience deficit" in the region but said the "raw material is there".
"The assets are all there. We've got the longest river in Britain and Ireland in the River Shannon. We've the longest way-marked way in the form of the Beara-Breifne Way.
"But the experiences on it and the way in which the visitor can engage and the number of businesses leveraging those assets needs significant improvement."
Investment
To help improve the overall visitor experience in Ireland's Hidden Heartlands, Fáilte Ireland will soon tender contracts for a consultancy to draw up a master plan for the Shannon region and the Beara-Breifne Way, which together form the spine of the new brand.
From that, the State-backed agency hopes to draft a "shopping list" of tourism projects for investment.
Mathews is on the lookout for "hidden gems" that are currently under-performing. He cited Portumna Castle and forest in Galway and the medieval Rindoon Castle in Roscommon as examples.
When asked how much money the new brand will require, Mathews said Fáilte Ireland is in the process of deciding how much funding the new brand will require for 2019 as it prepares its overall annual budget.
"I'll be pitching for as much (money) as I can get. As a fledgling brand, it needs the best start that it can get. We have very strong policies in Fáilte Ireland about regionality – this is the brand that can really deliver on those policies," he said, referring to the agency's mandate to entice visitors to less-visited parts of the country.
According to Fáilte Ireland estimates, the region covered by Ireland's Hidden Heartlands recorded 210,000 overseas and 336,000 domestic trips in 2017.
Depending on the level of investment the region receives over the coming years, the agency is hoping to grow those numbers at a rate of 2-3% each year.
Mathews said he will be targeting the country's core UK, US, France and Germany international markets at tourism trade fair Meitheal next year, but domestic visitors will be a priority for the early stages of Ireland's Hidden Heartlands.
"We're working from a relatively low tourism number base. Tourism destinations have to have a strong domestic foundation. From a business sustainability point of view, given that the international visitor is so seasonal, these areas will depend on patronage from domestic visitors more so," he said.
Sign up to our newsletter to receive a regular digest of Fora's top articles delivered to your inbox.
Note: A previous version of this article misspelt Mathews' surname.