Capital power: why fintech companies are looking to Dublin in the e-money licence quest
US company Payoneer is the latest to get approval as Ireland is at the centre of a fintech revolution.
DAYS AFTER THE Brexit referendum, analysts predicted the great exodus of financial services firms from London to elsewhere in the European Union.
Dublin, Frankfurt and Luxembourg were considered among many of the top destinations and a couple of big names like Bank of America have moved some services to Irish shores.
As the Brexit divorce proceedings have rumbled on, it also created issues for Europe's young but bustling fintech scene as well as US companies that operated in the market.
Startups registered with regulators in Britain feared they would lose their ability to passport their electronic money licences – where an EU-registered entity requires one licence in one EU country and can use it across the bloc.
An electronic money, or e-money, licence is a few steps down from licences that fully-fledged banks hold as it doesn't allow firms to take deposits or carry out risky operations like lending. It does, however, allow tech companies to carry out payments, which is a massive part of the shift towards fintech. 
Payoneer, a payments company from New York, is the latest firm to secure an electronic money licence from the Central Bank of Ireland. It is the 12th company to do so.
The company, which has raised $270 million, is establishing some operations in Ireland after investing €1 million into its Irish-registered company, according to company filings.
Payoneer has had a London office for some time but has now started hiring in Dublin alongside its several other offices globally. Payoneer declined to comment.
The increase of licences issued suggests that Ireland is one of the preferred destinations in Europe for post-Brexit licences.
In 2016, just two e-money licences had been issued in Ireland to Facebook and Wicklow's Perfectcard.
By early 2019, that started to change when London fintech startup Soldo was approved by the central bank – becoming just the third – and announced an office in Dublin to offset Brexit jitters.
"They wouldn't have needed the Irish licence at all if it hadn't been for Brexit," Avril Mannion, Soldo's Ireland boss, told Fora.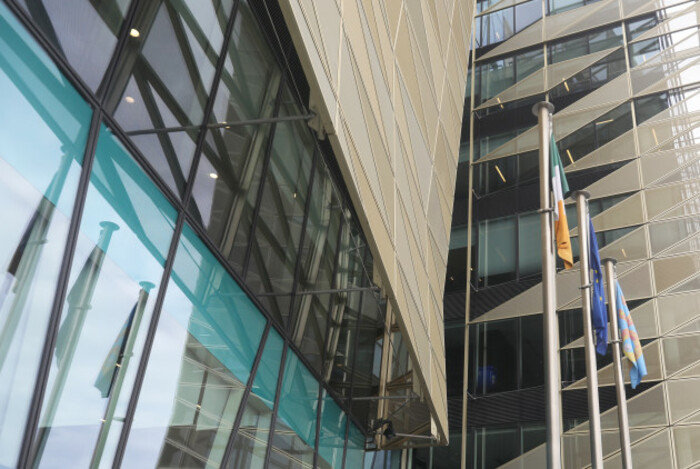 Source: Leah Farrell
The company's software and card are used by businesses for expenses management. Half of its clients are outside the UK, Mannion said, and it is planning a greater expansion around the continent.
Since then, Stripe, Coinbase, Paysafe and Prepaid Financial Services have all received licences while Revolut has an application pending.
"It's a very detailed process and they're very thorough," Mannion explained on the steps Soldo had to go through with the Central Bank of Ireland.
In many cases, the central bank requires proof that the company will be establishing some kind of physical presence in Ireland as well.
According to industry sources, the process from application to approval can take between 12 to 18 months or longer if the regulator seeks further information from the applicant.
Fintech
Several years ago, talk of e-money licences and central bank approvals were largely the preserve of industry folks and eagle-eyed analysts but that changed as tech startups marched into financial services under the banner of fintech.
Payment apps and digital banks such as Revolut and N26 have enjoyed great successes and raised massive venture capital rounds. The latter this week announced it had crossed the five million user mark.
In Ireland, apps such as these boast strong user uptake as well. Maurice Crowley of Banking & Payments Federation Ireland said there are several reasons why Ireland would be an ideal place for a company to carry out its regulatory work.
One is physical presence, the likes of Facebook and Stripe already had bases here while proximity to the UK makes it a little easier for London fintech startups to travel back and forth.
Other jurisdictions have proven popular though. Lithuania has aggressively tried to position itself as the fintech destination of choice in the post-Brexit EU. Its regulator has granted over 60 licences.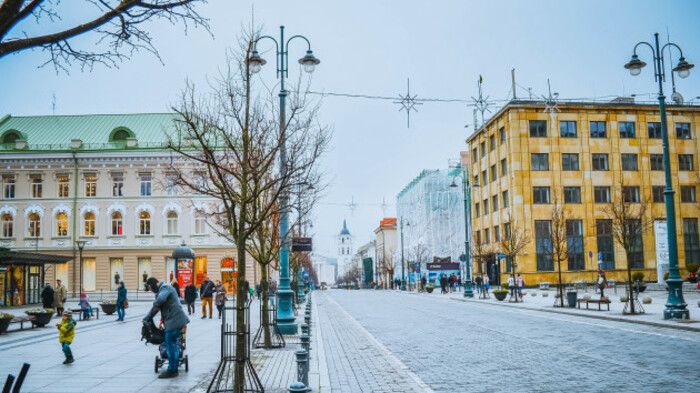 Source: Flickr/Sami C
Some companies are trying their hand in multiple jurisdictions at once. Revolut secured both a specialised bank licence and electronic money licence from the Bank of Lithuania in 2018 but the company has since applied for an e-money approval in Ireland.
Revolut declined to comment on the reason for seeking the same licence in two jurisdictions.
"We did think about (other countries)," Soldo's Mannion said. "You have to look at all these options. They say they'll be faster and that type of thing but we went with what we felt was a good rigorous process (in Ireland)."
Applications
It is not the mandate of regulators to compete with each other and attract companies. That's the job of development agencies like IDA Ireland but the necessary processes need to be in place.
"The development agencies would be pushing the relevant licensing authority to make sure it's as smooth and slick as they can," Crowley said.
An industry group previously wrote to the central bank last year to raise concerns about the length of time it takes to process an e-money application.
Crowley said he believes that the Central Bank of Ireland can meet the demand.
"They do a good job and I think the initial influx probably was hard to handle but you don't hear any complaints (now)," he said.
"A lot of consultants now will ask me about the process when they're discussing clients that are considering Ireland," Mannion added. "I think it's known that the process is rigorous."
Get our Daily Briefing with the morning's most important headlines for innovative Irish businesses.