In the great fintech race, N26 is prepping to invest more in the Irish market in 2020
The German digital bank has now reached 100,000 users in Ireland.
AFTER REACHING 100,000 users in Ireland, German digital bank N26 is preparing to invest heavily in the Irish market in 2020 as competition heats up.
N26, which is a fully licensed bank by the European Central Bank, provides digital-only banking services and launched in Ireland in 2017.
Sarunas Legeckas, who joined the company as a general manager four months ago, told Fora that 2019 was a strong year of growth in Ireland. He is responsible for the Irish market along with 17 other markets in Europe.
"Absolute numbers might seem quite low in comparison to France or Germany or something like that but you when you compare it to the five million population (of Ireland), it's strong," Legeckas said.
Legeckas also pointed towards tech issues at some of the incumbent banks helping the challengers.
The new general manager has been visiting markets under his management to take their pulse and understand how they can be grown. Ireland has thrown up some interesting stats for the new general manager.
While the 18 to 24-year-old demographic was the fastest-growing – mirroring trends elsewhere – N26 saw considerable growth, over 150%, in the 50 to 54 and the 55to 59 age brackets, while users over 65 doubled in 2019.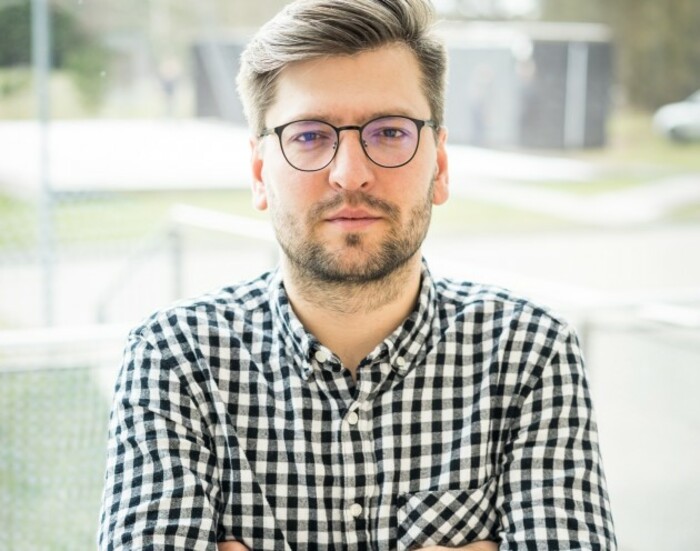 Source: N26
The challenger banks are typically associated with younger users but Legeckas said he is keen to understand these older segments and grow them further.
"It's very unusual, to be honest, and I want to look into it deeper and see what drives that and how we can target that population a bit more."
Busy markets
Fintech startups and challenger banks have enjoyed a boom in popularity in recent years with N26 and its rivals Revolut, Monzo and others amassing reasonably strong user bases and not to mention hefty VC investments.
While N26 has 100,000 Irish users, Revolut has over 500,000.
Legeckas said that the novelty of fintech is now gone and companies are focused on securing longer-term customers. For N26, that means getting more people to use it as their primary bank account.
The company doesn't provide any breakdown of the numbers in terms of subscribers to premium services but one of the goals moving forward, he said, will be promoting the paid services in Ireland and converting more users as it continues to market the free tier.
Legeckas also repeats a familiar line about competition from Revolut, reiterating that the incumbent banks remain the competition.
"They have the majority of the user base and this is where we are interested in taking the share of the pie from them rather than other challenger banks," he said.
"All the challenger banks have to be on the same boat because this is exactly (needed) in changing the mindset of people, that digital banks can be as secure, as safe, as regulated as a regular bank and so on."
Legeckas said that N26 is always learning as it grows after in May the company was ordered by German regulator BaFin to strengthen its anti-money laundering practices. He said that BaFin has been "giving us a hard time, but it's a hard time that's worth it".
As for the year ahead, the company, which is valued at $3.5 billion, doesn't have plans to expand further in Europe in any extensive way but is rather focusing on the difficult US market and will be launching in Brazil.
Legeckas said European fintech has much to teach the world internationally about creating better products.
"We have a very good regulatory framework. You can have this central licence and passport to different countries, whereas in the United States, you have to have a banking licence for every single state," he said.
"We have the SEPA framework for easier euro payments. We have PSD2 and open banking initiatives. I think we are really doing well as a continent in that space and it's one of the few spaces we hopefully can take the lead in the world."
(This article was updated with Revolut's latest user numbers).
Get our Daily Briefing with the morning's most important headlines for innovative Irish businesses.