With Brexit (seemingly) days away, UK firm Paysafe secured e-money approval in Ireland
Another company, Optal, also received a licence to shield itself from Brexit woes.
WITH BREXIT SEEMINGLY less than two weeks away, UK online payments services firm Paysafe has secured electronic money licences from the Central Bank of Ireland that will allow it to continue operating in the EU.
Paysafe, along with another British fintech company called Optal, received approvals from the authority earlier this month.
An electronic money, or e-money, licence is required to issue and redeem electronic money services, such as providing payments.
Paysafe gained two licences for two entities that it incorporated in Ireland last year.
One of those companies trades as Skrill, referring to the group's digital wallet platform that was acquired by Paysafe in 2015. The other relates to its pre-paid card services.
A spokesperson for the company told Fora that it will be operating an office in Dublin.
"We are building up a solid team of professionals based in our new Dublin office, forming parts of our risk, compliance, legal, finance and sales departments," she said.
"This office will act as a gateway when the UK is scheduled to leave the EU. Given the evolving situation regarding Brexit it would be premature to provide any further details at this stage."
Paysafe Group was previously listed on the London Stock Exchange but de-listed in December 2017.
Unaudited interim results for the first half of 2017 showed that the firm had revenues of $538.7 million.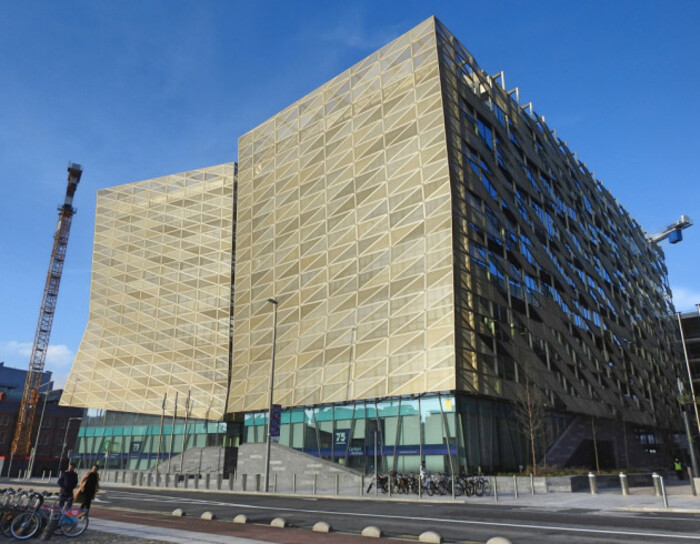 Source: Shutterstock/Derick Hudson
Optal, also based in the UK, indicated last year that it would be setting up a base in Dublin as a Brexit hedge. It too received e-money authorisation from the financial regulator this month.
The company, which facilitates business-to-business payments, has nine staff based out of Dublin in functions like operations, finance and compliance.
Optal said the licence and the new office will "ensure that European customers are insulated from any Brexit-related uncertainty".
This brings the total number of e-money licences issued by the Central Bank of Ireland to six.
Most recently London-based fintech startup Soldo gained a licence from the regulator after a lengthy approvals process.
Facebook and Dublin company PerfectCard, which was acquired last year, were each granted licences in October 2016 and November 2015 respectively.
Brexit
While Theresa May may be possibly seeking an extension beyond the 29 March exit date from the EU, Brexit uncertainties still persist for the financial services sector.
This is particularly true with the potential for the end to passporting rights – where a financial services firm can carry out business across the bloc with one licence.
This has seen UK-licensed companies and fintech startups seek approvals in other countries. Lithuania has proven a popular location, which recently issued e-money licences to Google and Revolut. In Ireland, blockchain company Circle is pursuing approval.
A spokesperson for the Central Bank of Ireland said: "Since the Brexit referendum the Central Bank has seen an increase in the number of applications for authorisation from all sectors."
Get our NEW Daily Briefing with the morning's most important headlines for innovative Irish businesses.