The Dublin startup arming brick-and-mortar retailers with data-driven tools
As part of our weekly Startup Spotlight series, we profile Intouch.
DUBLIN'S INTOUCH COULD prove the old adage that two heads are better one.
The retail tech startup was born from the merger of two companies, Bundly and Qreach, both of which were trying to improve how people manage their contact data.
Tim Arits, formerly of Bundly, says it made more sense for the companies to put their heads together after they met in 2015 through common connections with State-backed accelerator NDRC.
"We both kept the same vision of making it easier to share contact information, but when we merged we became a more B2B (business to business) kind of solution," he says.
Arits is now chief operating officer of the company, working alongside co-founders Dr Sameh Abdalla and Doychin Doychev.
The company has the central aim of helping "offline retailers to digitise the in-store experience" by collecting and analysing customer data.
Arits likens the process to how data-driven tech companies use digital information to optimise their services for different users.
Intouch recently took in €230,000 in early-stage funding from several former tech and retail executives, and has bagged a big name in SuperValu as its first customer.
The startup has revamped the chain's Real Rewards loyalty card programme to help the supermarket gather and analyse this data more effectively.
"Because it was digital, we got a lot of information like where are people dropping off, how long does it take to complete a form, what kind of marketing message is influencing the type of engagement that they're receiving," Arits says.
"These are all questions that physical retailers are normally not familiar with or didn't think about, and that's really what we're trying to change."
Going big
Supervalu is Intouch's only fully fledged customer to date. The company charges a software licensing fee "that depends on what KPIs they're trying to hit."
For a small startup like Intouch, it pays to be nimble when dealing with large customers.
When the startup initially pitched its services to Supervalu, it had a "slightly different offering" in mind but the supermarket chain helped Intouch tweak its services and show it "what the needs are for a large retailer".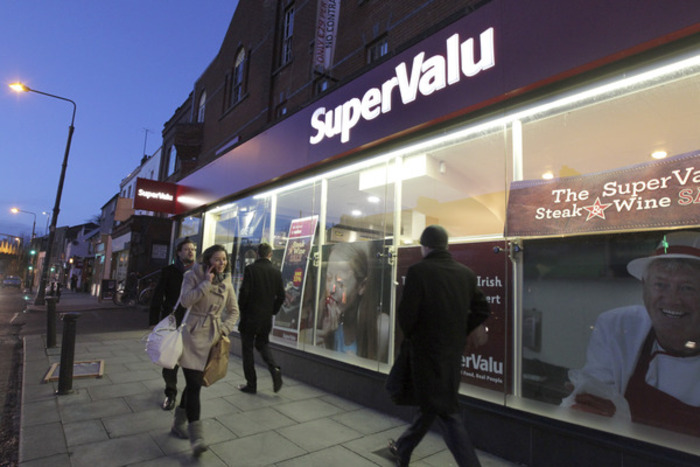 Source: RollingNews.ie
This was a key moment for the startup, Arits says, as the founding team had no background in retail, coming instead from roles at Google and academia.
For Arits, the opportunity for Intouch lies with larger companies rather than helping mom-and-pop stores get involved in data analytics.
"We're not serving small, local retailers at the moment unless they're part of a bigger chain," Arits adds. "Our target customers have a minimum of 2,000 stores. The biggest customers that we're talking to have over 50,000 stores."
According to the company, it has another 'tier-one' Irish retailer, undisclosed for now, that started using the platform this summer.
Lack of innovation
Arits adds that he believes offline retail hasn't seen any true innovation in a long time.
"I think the only digital innovation they have seen is the introduction of digital payment cards and the POS systems are evolving with self-checkout etc," he says. "But if you look at the shopping experience, it has not really been changed for the last 60 years."
Offline stores have long faced the prospect of the so-called "retail apocalypse" at the hands of the e-commerce giants – although some industry figures feel this trend is overstated.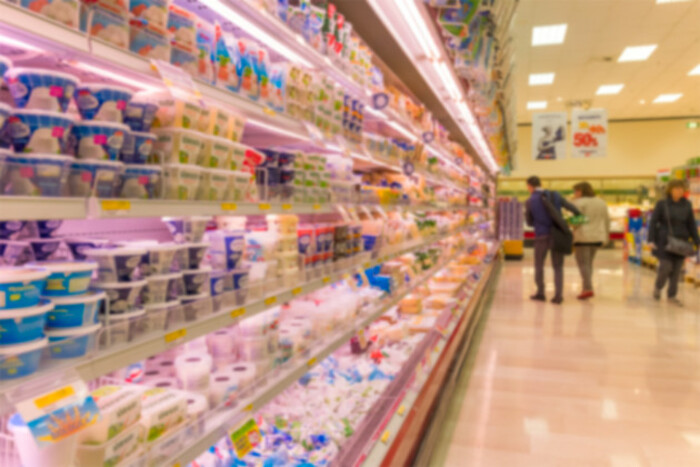 Source: Shutterstock/Idea Studio
Pure e-commerce isn't the only threat to physical shops, however, as major tech companies have also moved into the physical retail arena.
Amazon acquired US grocery chain Whole Foods last year and most recently PayPal scooped up Sweden's iZettle, which makes mobile-based point-of-sale hardware for shops.
"There's a big change and a lot of learning that online players are trying to bring into the offline world," Arits says, adding that this has forced startups and traditional retailers to react.
"(Tech companies) bring a wealth of knowledge on how to digitise and monetise these types of experiences. We're trying to help established, physical retailers to utilise the same kind of techniques that large online players are using."
Pointy, another Dublin retail tech startup, closed a $12 million funding round last week; it develops a hardware-based product to help shops catalog and promote their inventory online.
Funding and the Middle East market
The recent investment of €230,000 has given the startup more scope to grow – but also armed it with knowledge.
Vincent Nolan, who until last year was head of IT at Applegreen and previously held senior IT and financial roles at Musgraves, Dunnes and Smyths, and Liam Davis, former chief financial officer at bill management software firm Brite:Bill, are backers.
Arits says the company's Series A round is "going to come pretty soon" to help it continue its expansion.
"We are trying to grow internationally. We have some exciting deals in the pipeline that are going to come soon," he says.
The startup has raised additional funding from Egyptian investment firms Accelero Capital and A15, Arits says, although he would not disclose the size of the investment.
While being based in Dublin, Intouch is moving much of its engineering operations to an office in El Gouna, Egypt, where it currently has seven staff. Dublin, where eight staff are based, will remain the company's base for roles like design, sales and customer service.
"In order to grow and scale quickly, it's very difficult sometimes to find talent in Ireland and keep the talent, so we use it as a very strategic hub to open the Middle Eastern market but also hire where we find it hard to hire in Ireland," Arits says.
"(Hiring challenges are) mainly around engineering; we found it very difficult to sometimes find the right people with the right skills set.
"There's a lot of competition in Ireland with the large companies. Intercom is hiring, Stripe is hiring, so we found it easier to hire abroad."
Sign up to our newsletter to receive a regular digest of Fora's top articles delivered to your inbox.