'A devastating effect on my tranquil home': Two locals stall Intel's €3.6bn factory plan
The Irish subsidiary of the tech giant wants to build a new chip-making facility in Leixlip.
INTEL IRELAND'S PLANS to pitch for a new plant in Kildare could be stalled for up to four months following two appeals to An Bord Pleanála by local residents.
Last month, the Irish subsidiary of Intel secured planning permission from Kildare County Council for a major new chip-manufacturing facility.
The planning application, which was lodged in 2016, outlined Intel Ireland's plans to build the 88,000 sq m manufacturing plant in Collinstown Industrial Park, Leixlip should it get the funding go ahead from its US parent.
The planning documents also included the development of a two-level water treatment building, a multi-level car park and a two-level air compressor building.
The approval allowed Intel Ireland to bid for the tender of a manufacturing plant from its head office, potentially leading to a €3.6 billion investment in facilities in Leixlip.
However two appeals have been lodged with An Bord Pleanála against the proposal, which will be put on hold for up to four months while the development authority makes its ruling.
One of the two objectors said the development of the plant at Collinstown Industrial Park would have a "dramatic impact" on her "picturesque, tranquil rural home".
She said that the "visually invasive" structure, which will be 55m tall and "emit a large amount of steam into the skyline" would have a "devastating effect" on the natural wildlife and devalue her residence.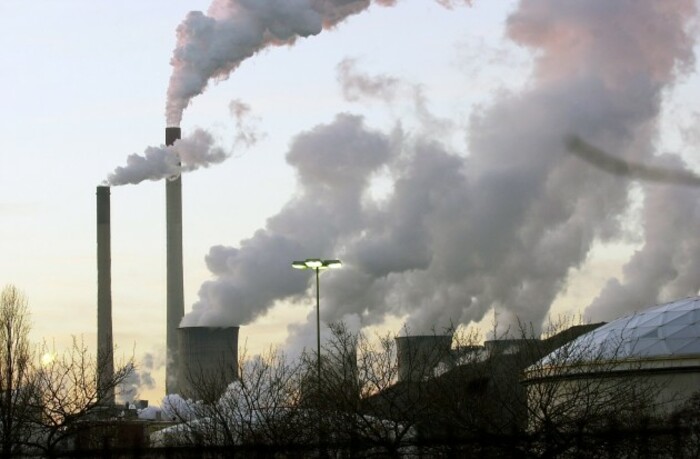 Source: DPA/PA Images
The appellant also said she was worried about emissions from the proposed facility and additional traffic created on rural roads in the surrounding area.
She added: "Due to our previous experience with development in the area by Intel, we are very concerned with the levels of noise and light pollution from both construction and operation. We believe this will be very intrusive on our family home."
The second appellant, Thomas Reid, has track record for fighting development plans in the area.
He previously went to the Supreme Court and successfully blocked a compulsory purchase order over his family home, which was issued by IDA Ireland.
Reid's complaint in relation to Intel's proposed new facility centred on the planning process that led to Kildare County Council clearing the project.
In a handwritten letter to An Bord Pleanála, he claimed the application was "politically guaranteed" months before planning documents were put on display to the public.
"It is a classical case of political state fraud. Politicians pressurised officials within state agents to insure no other outcome would occur but (granting permission)," he wrote.
There is no evidence to suggest anything improper in the plant's planning-approval process.
An Bord Pleanála has until 27 September to make a decision on the appeals, however, a decision could be published before the deadline.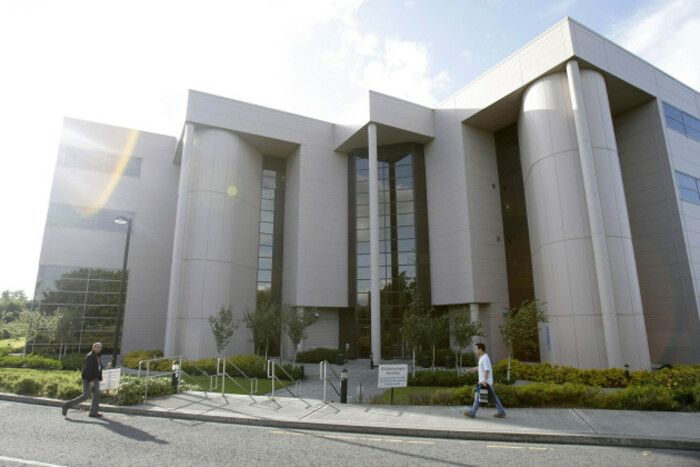 Source: PA Archive/PA Images
Bigger footprint
If Intel Ireland secured a tender from head office for this project, it could create 3,000 construction jobs and also up to 850 full-time jobs once developed, according to County Kildare Chamber.
The plant would add to Intel's already sizable operation in the county, where it employs thousands of people in one of the country's largest manufacturing facilities.
However, last year Intel Ireland revealed plans to cut jobs at its Irish operations as part of a global jobs cull.
It said that restructuring activities would see 12,000 positions axed worldwide. Staff in Ireland were told that the company's local workforce would be reduced by 11%.
Despite the rollback on its Irish activities, Intel stated at the time that its operations in the Republic remained "critical to the future growth of the company".
Update: This piece was updated to include further information about appellant Thomas Reid.
Sign up to our newsletter to receive a regular digest of Fora's top articles delivered to your inbox.