Intel Ireland's head worries sliding PC sales could pose major problems for the company
But Eamonn Sinnott refused to comment on significant layoffs under way at the firm's local operations.
THE HEAD OF Intel Ireland says the trend away from personal computers is the company's biggest challenge and that it is difficult for the chip maker to keep up with changing consumer trends.
But Eamonn Sinnott, the Irish subsidiary's general manager, was tight-lipped on what the industry's shake up meant for the firm's local staff – who have already been put through a round of redundancies.
Speaking at the inaugural Ibec manufacturing conference earlier this week, he said the firm was trying to combat the global decline in PC sales, which have plunged more than 10% year-on-year.
"The single biggest issue I have is keeping up with the trend of what's going on, people's shift away from PCs to the exposure to the internet of things … (that) is something that we have to constantly keep on our toes for in terms of our products," he said.
The internet of things is an umbrella term for everyday devices, such as televisions or thermostats, that can be connected via the web.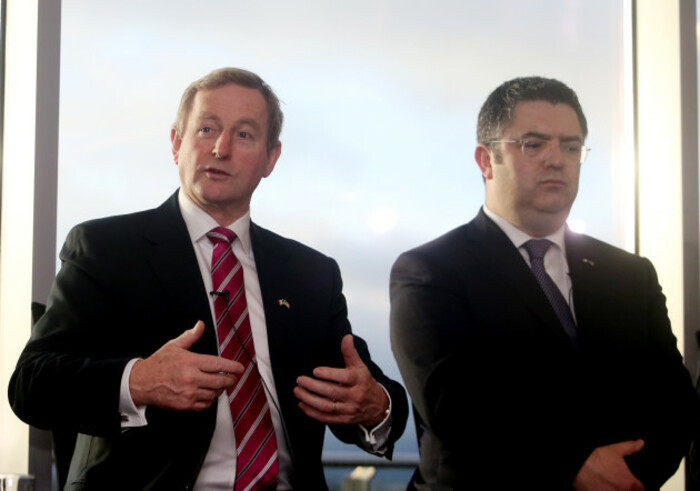 Source: Sam Boal/RollingNews.ie
Investment costs
Sinnott added that it can often take years and huge sums of money for Intel to design new products, while its customers can decide what they want very quickly.
"You can put $7 billion of investment into a building for which you have no customers and no products and then you have to hope that that will come to synchronicity in a few years time," he said.
California-headquartered Intel made its name as the largest and most profitable chip maker for PCs, however more recently its focus has increasingly turned to supplying components for data centres.
Sinnott said that a challenge for him and the Irish business was to "find a way to solve problems for your parent that keeps you relevant".
Intel recently announced it planned to cut 12,000 jobs globally, about one-tenth of its workforce, as it re-positions its business amid the flagging PC sector.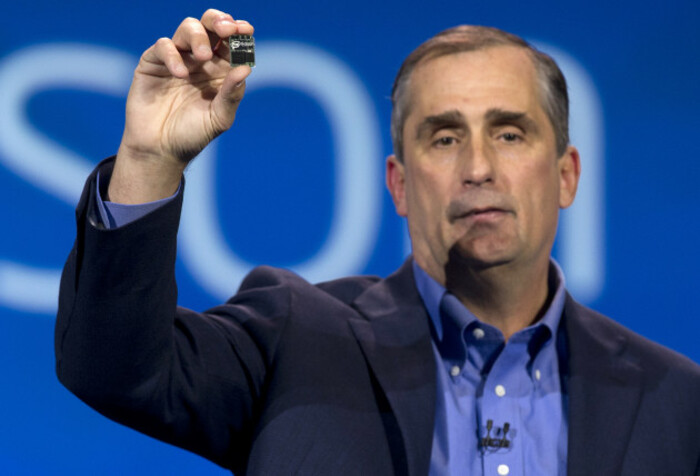 Source: AP Photo/Julie Jacobson
Irish redundancies
Before the layoffs were announced, Intel employed about 4,500 people across the country as well as 700 long-term contract workers.
Most of the staff were based in the company's Leixlip plant, which manufactures computer chips, while the firm also has a presence in Cork and Shannon, Clare.
While applying the number of global layoffs to Intel's Irish workforce on a proportional basis would have meant as many as 550 job cuts, it has been widely reported that between 350 and 400 people will leave under the plan.
However when asked by Fora about the redundancies Sinnott, refused to give any further detail.
"I'm not here to talk about those today. I'm not commenting about it at all," he said.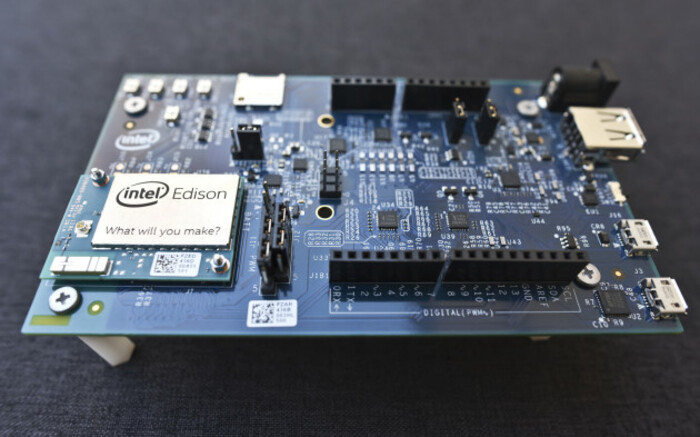 Source: AP Photo/Ron Harris
Broadband questions
Speaking earlier at the conference, Sinnott questioned the government's commitment to rolling out broadband in rural areas.
The deadline for completing the long-awaited National Broadband plan, which aims to give every home in Ireland access to high speed internet, was recently pushed back to as late as 2022.
Sinnott, who is also part of a government task force to develop the Ireland's mid-east region, said: "Even for counties like Wicklow, Kildare and Meath, we talk about our sufferings with connectivity issues.
"It's really not clear to me that there is a commitment on broadband which, let's face it, is fundamental to us to operate at any level."
read more on