Irish-founded Hassle is losing its name and taking on its German owner's identity
The cleaning-services company was bought for over €30 million in 2015.
TWO YEARS AFTER its sale, on-demand cleaning service Hassle has been stripped of its name and rebranded to match its German acquirer Helpling.
The startup, which was dubbed the 'Hailo for cleaners', was co-founded by Irish entrepreneur Jules Coleman in 2012 and bought by its younger German rival for a reported €32 million in 2015.
A similar on-demand cleaning service, Helpling was set up in 2014 and is active in three continents. It has raised €67 million in investment over the past three years.
Helpling currently provides on-demand cleaning services in nine countries in Asia and Europe, but up until now it only traded as Hassle in Ireland and the UK.
The decision to rebrand Hassle to Helpling has followed a near 18-month process that has seen Hassle's tech and services aligned to fit the German firm's model.
According to Hassle chief executive Sam James, the rebrand will not cause any changes to the platform for customers or cleaners.
Immediately following the acquisition in 2015, Hassle co-founders Coleman, Tom Nimmo and Alex Depledge remained at the company as it continued to operate in the Irish and UK markets under its existing branding.
Since then, Depledge has left the company to pursue other interests, while Coleman has moved to a new role as entrepreneur-in-residence at Index Ventures.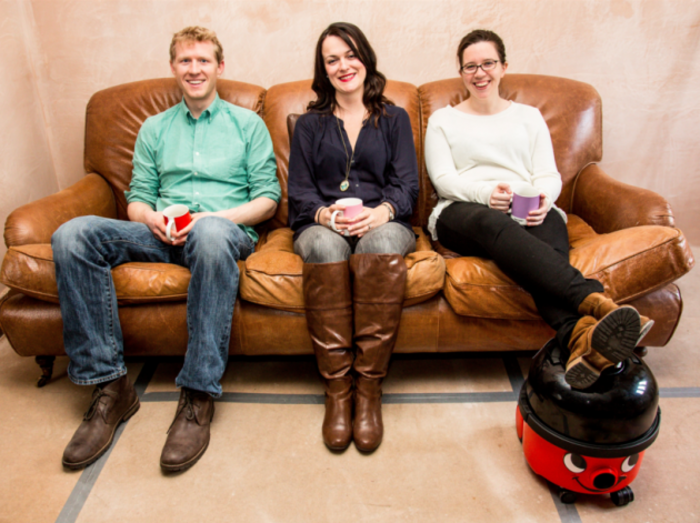 Source: Hassle
Expansion
Helpling co-founder Benedikt Franke said that the rebrand was necessary in order to make his company a "strong and consistent global brand" and "the synonym for any help at home".
He added that the UK market, which was overseen by Hassle, is one of its most important and over the next two years the firm will invest €10 million in marketing to bring the business "to the next level".
Following its purchase by Helpling, Hassle has expanded its business in both the Irish and UK markets.
Last year, the firm put a seven-figure sum of investment behind a plan to bring the service to 17 cities in the UK and Northern Ireland.
Meanwhile, earlier this year, the company also revealed plans to branch out from on-demand cleaning services and move into the provision of extra household services.
As part of a €10 million investment, the firm planned to expand Hassle's marketplace in Ireland to include window cleaning, electrical, painting and furniture-assembling services.
The rollout of these additional services came two months after its parent company Helpling introduced additional household services to its users in Germany.
At the time, Helpling's Franke said the expansion of its on-demand marketplace would help the business become profitable within the next year. The most recent accounts for its Irish arm, to the end of 2015, show it had built up local losses of just over €1 million.
Sign up to our newsletter to receive a regular digest of Fora's top articles delivered to your inbox.
read more on