Hassle is going nationwide in the UK and plans to hire thousands more cleaners
The cleaning service is investing a seven-figure sum in the expansion.
CLEANING SERVICE HASSLE has revealed plans to invest a seven-figure sum of investment into an expansion of its offering in the UK and Northern Ireland.
The company dubbed the 'Hailo for cleaners', which has Irish roots through Kildare-native Jules Coleman who co-founded the business with Alex Depledge and Tim Nimmo, will now provide house cleaners on demand in 17 cities across the UK.
Last year Hassle was acquired by German cleaning giant Helpling for an estimated €32 million. Since the purchase Coleman and Depledge have left the company.
Speaking to Fora, Hassle managing director Sam James would not confirm how much the company is exactly investing in the expansion, but said that the money will be pumped into recruiting more cleaners and marketing its services in new regions of the UK.
"At this point demand is massively outstripping the supply of cleaners we have. So our major focus has been on taking on more cleaners," he said.
"The aim is to be recruiting 50 to 100 new cleaners onto the Hassle platform every week for the foreseeable future. So that would be several thousand over the course of the next 12 months."
As part of Hassle's model, no cleaners that are recruited to the platform are hired by the company, but instead work on a self-employed basis.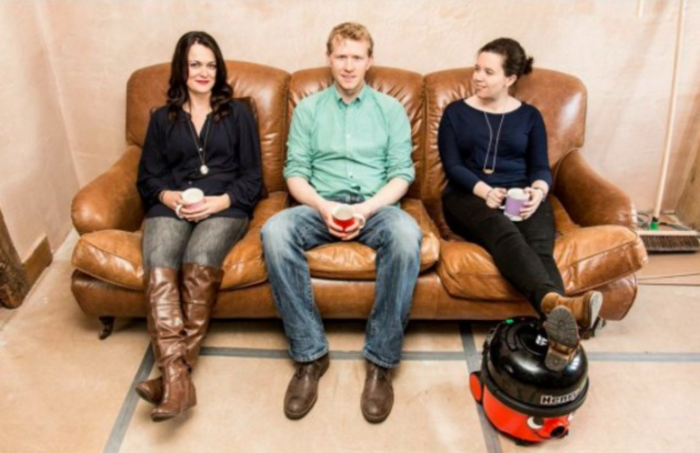 Source: Hassle
Small towns
The national expansion will not see Hassle's available in every city and town in the UK and Northern Ireland, but James said that is not out of the company's scope in the near future and there is no reason why the company "can't have a complete nationwide service".
"We go where people are trying to book and where the demand is even if we don't offer services in an area yet. So basically we are working our way down the list and tracking the big hotspots where people are looking for cleaners.
"In fact many of those are commuter towns. For example, we have already launched in Reading, even though it is not the biggest place in the world and Brighton is another example where we have opened and it has exploded."
Rising prices
Earlier this year, Hassle raised its prices and altered the payment structure for its on-demand cleaning services – a move that saw the company take a larger cut from each use of its service.
James said raising the prices has allowed the company to pay its cleaners a bigger wage for each house visit and the pricing change hasn't deterred users.
"Obviously there is always an element of customers that are price sensitive, but actually what we've seen is that mostly the customers understood that we wanted to pay the cleaners more and give them a fair wage. So for the most part reaction was pretty good.
"We're still growing our customer acquisition every single month, so it has certainly been a positive change for."
read more on