Hassle's owner has bagged €10m to make on-demand furniture assemblers a reality
The cleaning app is also branching out into electrical and painting services.
CLEANING SERVICE HASSLE has revealed plans to branch out into the provision of extra household services as part of a €10 million investment.
The company, which has been dubbed the 'Hailo for cleaners', was set up by Kildare native Jules Coleman, who co-founded the business with Alex Depledge and Tim Nimmo in 2012.
Two years ago the company was bought by Helpling, a German rival in the on-demand house cleaning space. Following the purchase, Coleman left the company and has since joined investment firm Index Ventures.
The latest cash injection of €10 million will be used to expand Hassle's marketplace in Ireland to include window cleaning, electrical, painting and furniture-assembling services.
The rollout of these additional services has come two months after Hassle's parent company introduced additional household services to its users in Germany.
Helpling co-founder Benedikt Franke said the expansion of its on-demand marketplace will help the business become profitable within the next year and develop Hassle into a one-stop-shop for all home-based services.
The funding for the expansion was raised by Hassle's parent company Helpling, with the round led by the Asia Pacific Internet Group.
This latest investment round has brought total investment in Helpling, whose main backer is giant German startup incubator Rocket Internet, to €67 million.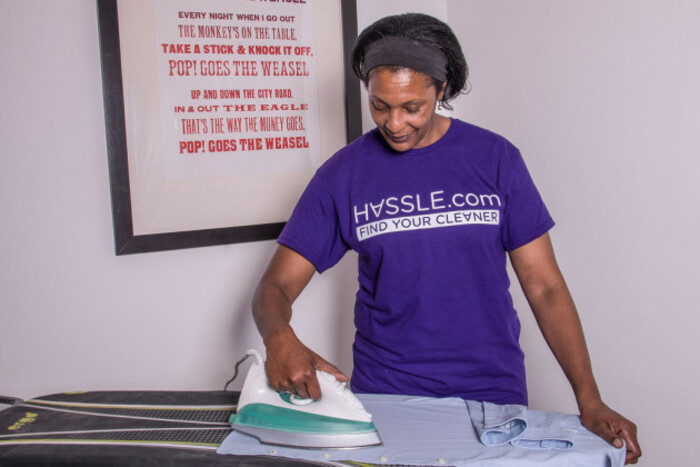 The company currently provides on-demand cleaning services in nine countries in Asia and Europe, but it only trades as Hassle in Ireland and the UK.
Original plan
The move by Hassle to expand its marketplace has represented a shift back to the original idea the company was based on.
The first iteration of Hassle provided on-demand access to more than 25 different professions, including personal trainers and driving instructors.
However, after a year the company's operations were pared back to exclusively offering cleaning services after the founders noticed that was the main chore households were looking to outsource.
The cleaning service started in London and was launched in Dublin in 2014. Since then it has expanded to Cork and has nearly 20,000 users to date.
The most recent company records show the Irish Hassle operation lost more than €850,000 between March 2015 and December of that same year.
read more on