Fintech firm Fenergo is back in the black - but it's looking for funding to tap new markets
The Dublin software company wants to secure more funds for its expansion plans.
AFTER BOOKING PROFITS of more than €2 million over the last year, financial software firm Fenergo is on the lookout for new funding to finance its growth.
Fenergo develops client management software for financial services firms, such as solutions for client onboarding and regulatory compliance.
According to the Dublin-based company's latest accounts, it almost doubled its sales to €57.7 million for the year that ended March 2018.
It also recorded a profit of €2.3 million having registered a loss for roughly the same amount during the previous 12-month period.
A breakdown of turnover showed that the UK and US were its biggest markets with revenues of €12.7 million and €9.3 million respectively. Ireland contributed €1.3 million to its coffers.
Although it returned to the black, the company noted in the filings that it will require further funding to expand its business.
Earlier in September it entered a loan agreement to buy out one of its shareholders and to fund the expansion of its product line and to enter new markets.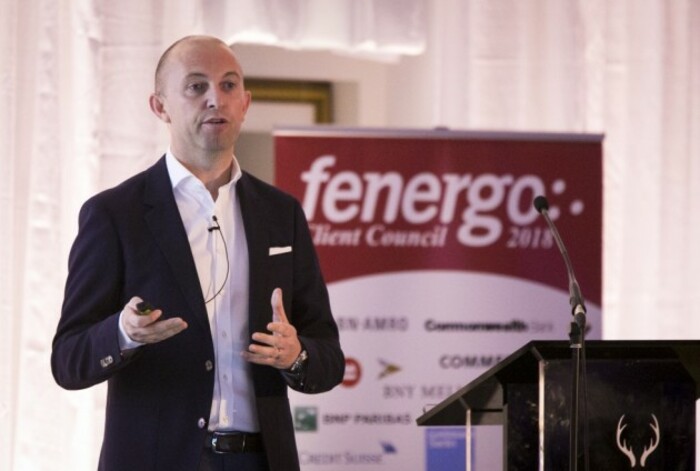 Source: Fenergo
The company was not immediately available for comment.
Growth
In June, Fenergo entered the market for asset management solutions and appointed Kevin O'Neill, who formerly headed Royal Bank of Canada's US asset manager division, to lead the operations.
Most recently, the company signed up the US subsidiary of the Bank of China as a client.
It has a dozen offices worldwide with a presence in Europe, the US, Australia and Asia. According to the filings, it has more than 280 employees on its books. Its wages and salaries bill was worth about €98,250 per person.
The company has previously raised more than $80 million from investors, including a $75 million cash injection in 2015 from US private equity firm Insight Venture Partners for a 65% stake. The deal valued the Irish company at $110 million.
Its chief executive Marc Murphy told Fora last year that the company was eyeing a public flotation by 2020 on the Nasdaq stock exchange.
Sign up to our newsletter to receive a regular digest of Fora's top articles delivered to your inbox.