A major drinks group has bought an €18m piece of the new Dublin Liberties Distillery
Stock Spirits will also take a 25% stake in Quintessential Brands, which owns the facility.
SPIRITS AND LIQUEURS maker Quintessential Brands has announced that a multimillion-euro drinks group will put just over €18 million into its new whiskey distillery in the Liberties area of Dublin.
As part of the deal, Stock Spirits group will take a 25% stake in Quintessential Brands, which owns the Dublin Liberties and The Dubliner Irish whiskey labels.
The investment is split into an initial €15 million cash tranche and a deferred payment of up to €3.3 million over a five-year period.
Quintessential Brands acquired the Dublin Liberties Distillery in 2016 and began upgrading the facility and building a visitor centre in January of this year.
Most of the money invested by Stock Spirits will be used to complete the construction and fit-out phase of the facility on Mill Street in Dublin 8, which is due to be completed by summer 2018.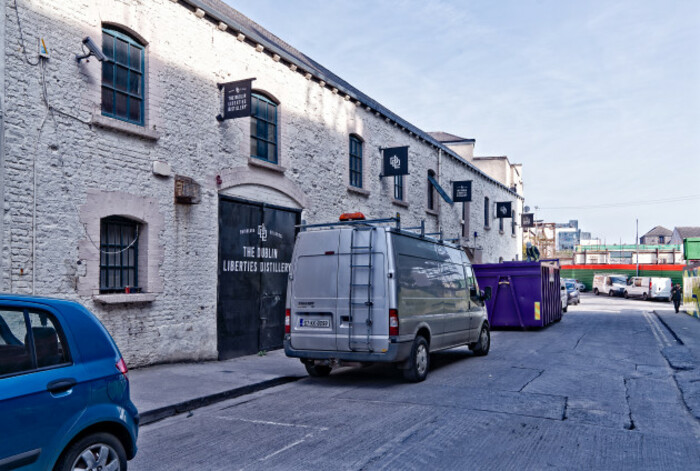 Employment
The facility is a stone's throw from the popular Teeling Whiskey distillery and visitor centre on Newmarket Square, which is being expanded as part of a €500,000 upgrade.
It's expected that the Quintessential Brands distillery will employ up to 15 people when fully operational. The company currently employs just over 50 people in Ireland.
As well as making Irish whiskies, Quintessential Brands also produces Irish creams, liqueurs and gins. Its portfolio includes Feeney's Irish Cream, O'Mara's Country Cream and Berkeley Square Gin.
In addition to the Dublin Liberties Distillery, the company also owns a production and bottling plant in Abbeyleix, County Laois.
It was founded in 2011 by  Enzo Visone, former CEO of Gruppo Campari, and investment banker Warren Scott. It has production facilities in Ireland, the UK and France.
Stock Spirits group's range of spirits and liqueurs are mostly sold in central and eastern Europe. The London Stock Exchange-listed company makes Prazska and Stock vodkas.
The company booked sales of more than €260 million in the financial year ended 31 December 2016. It reported a profit of just over €28.4 during the year.
Sign up to our newsletter to receive a regular digest of Fora's top articles delivered to your inbox.