Diageo plans to build offices and hundreds of homes at Guinness's Dublin base
A new 'urban quarter' has been flagged for the historic St James's Gate site.
INTERNATIONAL DRINKS GIANT Diageo plans to develop a major new 'urban quarter' on the site of the Guinness brewery in Dublin.
The company announced it intends to develop 12.6 acres at St James's Gate into "one of the most dynamic urban quarters in Ireland and Europe".
The multinational drinks company said advancements in technology and significant investment meant that it could now brew more beer with less space at the historic site.
As a result of this, it will transform around a quarter of the near-50 acre property into the so-called 'St James's Gate Quarter'.
The company said it was launching a tender process to appoint a developer to work on the project, although Diageo intends to keep ownership of key buildings, such as Arthur Guinness's residence, within the quarter.
Some 500 new homes and around 90,000 sq m of office, hotel and retail space are included in the masterplan, although this is subject to change under final agreements.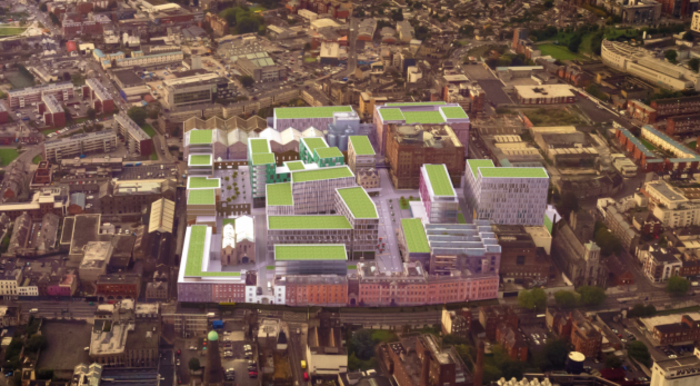 Liberties plan
Diageo said it had worked with planning and architectural experts to create a vision that fit in with development plans for both Dublin city and the Liberties area. It said the work would include new streets and public spaces.
"We are committed to a long-term sustainable future at St James's Gate and are delighted to be opening streets, creating spaces, and generating opportunity," said Diageo's Ireland country director, Oliver Loomes.
"We are transforming our centuries-old vat houses, brew houses and cooperages into incredible spaces that will house and inspire a new generation of entrepreneurs, residents and visitors, dreamers and doers."
The tender process is expected to take 12 months before a preferred bidder is appointed.
It follows several major investments in Dublin from the multinational firm, including a €25 million distillery at St James's Gate and a €16 million overhaul of the Guinness Storehouse.
Reporting by Cormac Fitzgerald and Peter Bodkin.