'The notion you can work seven days straight is simply rubbish'
Dalata's Pat McCann also talks about why attitude trumps skills any day.
JUST OVER A decade after founding the company, Pat McCann has grown Dalata into the country's biggest hotel group.
Operating the Maldron and Clayton brands in Ireland and the UK, the listed company has a portfolio of more than 40 hotels and has a pipeline of over 1,200 new rooms set to open throughout 2018.
For the latest instalment of our question-and-answer series, we spoke to McCann about why he's sceptical about financial advisors, how attitude is everything and why he only employs "nice people".
Here's what he had to say: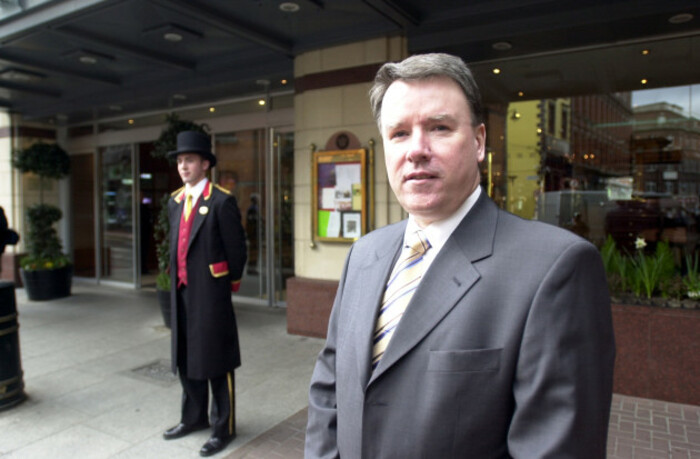 Source: Leon Farrell/Photocall Ireland
How often do you take a day off?
Regularly. I would take most weekends off if I'm not travelling. I'm a firm believer in people being able to manage themselves and manage their time.
This notion that you can work seven days a week on a consistent basis is simply rubbish. I always find that people are far more productive if they get space and time and do the recovery and then come back all firing.
I would always encourage people to have a good balance in life so they have something else they do outside work. You can get sucked into work and it becomes everything to you – that's not a great place to be.
What's the biggest risk you've ever taken?
The biggest risk I've taken was starting this business back in August 2007 just before the crash, even though at the time I didn't think it was a huge risk.
We knew that things were tightening up somewhat, particularly in terms of financing. Of course, it wasn't the greatest time to start a business, yet it was a great time for us because we were able to respond to the space we found ourselves in and build the business that we have today.
If you weren't doing your current job, what do you think you would be doing instead?
I have no idea, but it would have to be people-related. I'm an extrovert and I like people, so it would be something where I have to deal with the public on a regular basis.
I consider myself very lucky in that I've found a role where it matches my needs perfectly. It's not often that people can say that.
Who is the person who has influenced the way you work the most?
There have been a couple of people, but two in particular: a guy called Jim Culliton, who was on the board of Jurys Doyle when I was there. He was former CEO of CRH and a very good mentor.
And another guy called Peter Malone, who was my managing director at Jurys Doyle. Both of those guys would have had a very strong influence on the way I think about business.
Watching how they performed and the way they did things, I picked up certain little nuances that were very beneficial to me over the last number of years. What I try to do in turn is pass on the things that I've learned to people who are with me.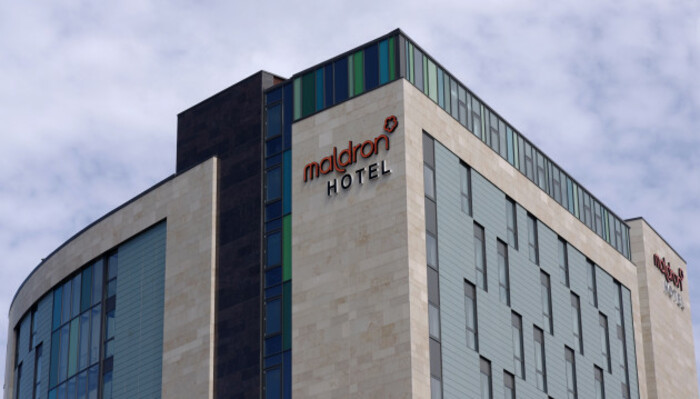 What bad work (or business habit) have you had to kick?
I suppose one of the things that I tend to do is make decisions on people too quickly. If I'm looking at somebody, within the first minute of meeting them I would have my mind made up about them.
That's not a great thing because some people present very well but don't deliver. Others don't present well at all but could be a hidden gem.
I've had to fight with myself to give people space and time to make their mark and not to be too judgmental early on.
What has been your biggest failure to date?
I've been lucky in the sense that I haven't had too many failures, particularly in business. I've had lots of little things that I would have done differently.
When I left Jurys Doyle, I had made a good bit of money and unfortunately I invested that in bank shares and property just before the crash. That was probably the single biggest mistake I've made in life. Thankfully, I've recovered from that. It could have been an awful lot worse.
It taught me the value of not accepting things the way I was and listening to so-called advisors and what they bring to the table. I'm much more sceptical now about all that side of things.
What's one thing that would put you off hiring someone?
Attitude is everything. We have a very simple philosophy on it: hire people on attitude because you can train them to do everything else.
I don't care how skilled you are – if you don't have the right attitude, you will never be quite right for us.
And I don't mean a kind of subservient attitude. I mean that you have a little bit of entrepreneurial spirit, that you're not phased by issues, that you're strong in character, that you're resilient.
When I started Dalata, I said I would only employ nice people – people who are genuine, want to do things, want to grow, want to develop themselves. So far, thankfully, I've been very lucky with that.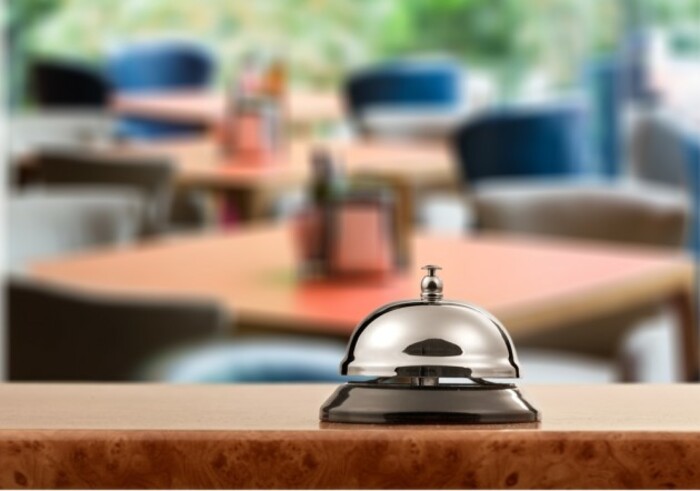 Source: Billion Photos/Shutterstock
What's the one piece of advice you would give to someone starting out in your industry?
It's the same advice I'd give to anybody: if you don't commit to whatever you're going to do, it's unlikely that you'll succeed to any great extent.
What I find with people is that they go into whatever industry and they assume that they can coast along. Then they wake up and they're in their mid-30s and they wonder why they're doing the same job they started 10 or 15 years ago.
I always say to people, if you don't love what you're doing, go and do something else.
The hotel or hospitality industry is one of those businesses that if you love it, it loves you back. If you don't, it's going to absolutely kill you because it's a demanding business.
What have you found is the best way to motivate staff?
I suppose the one thing – and the mistake we all make – is that when we look at people, we earmark them and put them into categories. We don't look at them as being capable of doing virtually anything.
Our philosophy has been to grow people internally. That has been one of the biggest motivators we've had in our business.
We all started out somewhere. As we grow older, we forget that we all had to do the mundane things.
We sometimes think that because someone is doing a certain task, they're less intelligent or they have less ability. That's a fatal mistake to make, because it's not the case at all.
Sign up to our newsletter to receive a regular digest of Fora's top articles delivered to your inbox.