Budget, investing and more taxes: How are businesses getting climate-ready for 2020
We take a look at what Irish businesses have done so far – and what they have planned.
REDUCING CARBON EMISSIONS has become an increasingly pressing issue in the corporate world.
Over the past year, plenty of Ireland's biggest companies have been firing ahead with  plans to reduce, reuse and recycle.
So as we head into 2020, what are Irish companies planning to do to make a difference to their carbon footprint? 
What are companies doing? 
Back in August, Ireland's biggest hotel chain Dalata told Fora that it's planning to eliminate plastic toiletry containers from its hotels by the end of this year. 
The company has also stopped using plastic straws and brought in energy-saving and food-waste reduction measures across its hotels. 
"We're trying to reduce anything that can't be recycled in any form," McCann told Fora.
According to the Irish Hotels Federation (IHF), this is part of a wider trend in the industry, with the majority of hotels planning to reduce their use of plastics. 
Indigenous building materials giant Kingspan has also set its sights on a greener future. The company launched its decade long 'Planet Passionate' strategy earlier this month. 
Next year will also mark the end of Kingspan's previous "Net Zero Energy" goal which it set in 2011. 
"We are on track to achieve this goal through our three-step strategy of reducing energy usage where possible, generating more of our own renewable energy, and buying more renewable energy from external sources. The program has enabled us to reduce carbon intensity by 83% in 8 years," Bianca Wong, the group head of sustainability for the company, said. She added that this will be a "forever project" for the company. 
Meanwhile, Ryanair began publishing monthly carbon emission reports in June of this year. In its 2020 environmental policy, the company announced that it plans to cut its carbon emissions by 67% by 2030. It also plans to get rid of all non-recyclable plastics from its operations within the next five years. 
Amid the growing popularity of erstwhile fringe-trends like veganism, some of which has been attributed to climate-related concerns, companies such as Glanbia, Kerry Group and Unilever have started to look at what kinds of plant-based solutions they can offer their clients and consumers. 
Food analyst at Davy, Roland French, told Fora back in August that the sector is "going through a revolution".
He added that "if you don't move quick enough you'll get impacted on the revenue line, and then from a public market perspective the value of your business will be written down as a result."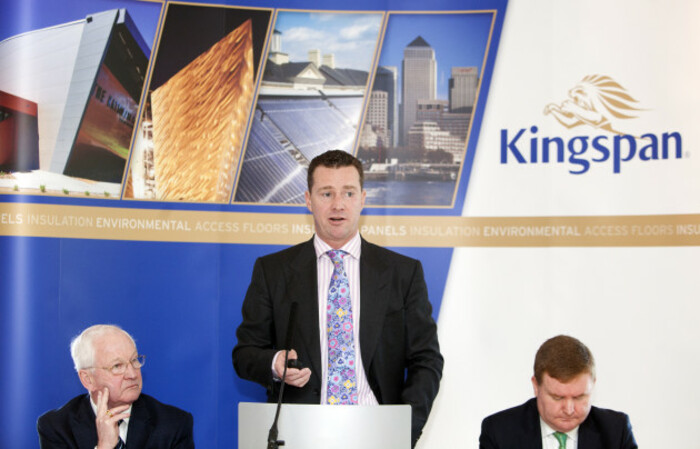 Source: Leah Farrell
For investors 
Over the past year, there was increased scrutiny from investors when it comes to climate-related financial risks to big companies.
One of the top priorities for investors at this year's Climate Finance Week  was that companies integrate ESG (Environmental Social and Governmental) risk factors into their operations. 
In May this year, the World Bank announced that a €1.5 billion sustainable bond will be listed on Dublin's Euronext stock exchange. 
Insurance company Irish Life also announced that from the end of this year and into 2020 all of its discretionary assets will be looked at through an ESG lens and by this month, the company had €15 billion in these assets under management.
[embed id="embed_2"]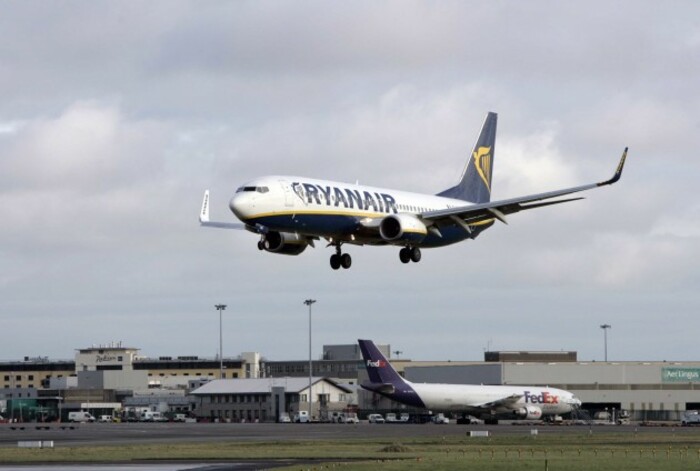 Source: Mark Stedman
Policy
The year has been defined across many sectors by the challenge of climate change, with extinction rebellion protesters regularly lining the streets and Finance Minister Paschal Donohoe announcing that "climate change is without a doubt our defining challenge," in the state's 2020 budget. 
One of the headliners of the budget for the coming year is the bump in carbon tax, which will go from €20 per tonne to €26 per tonne – with an aim to make it €80 per tonne by 2030. 
The new year will also see a new €6 million just transition fund and a nitrogen oxide tax to replace the diesel surcharge on all newly registered passenger vehicles. 
The carbon tax will hit fuel-intensive industries – like aviation and haulage – particularly hard. 
When the 2020 budget was announced back in October, Lorraine McCann, climate change and sustainability services leader at EY, told Fora that the cost of raw materials will increase and businesses need to be aware of the potential impact on their supply chains. 
Any business that doesn't recognise these risks will fall behind, she said – and hoped that the budget will be a "catalyst for business to realise that climate change is here to stay – and it's going to become increasingly difficult to comply over the next couple of years". 
Get our Daily Briefing with the morning's most important headlines for innovative Irish businesses. 
read more on