Workers in Dublin joined student marches to demand action on the climate crisis
The protests are part of a global movement calling for urgent action ahead of the UN climate action summit.
A number of Irish-based workers joined student-led protests to demand more action from the government on climate change. 
Inspired by activist Greta Thunberg, thousands of people took to the streets of Dublin earlier today to demand action.
At the march this afternoon, Fora spoke to a number of people who claimed to work for companies such as Google and Salesforce, while shops such as Lush and Patagonia decided to close.
With ten rallies staged throughout Ireland, the largest was held in Dublin – where protesters gathered outside the Custom House at midday and marched to Merrion Square.
The Irish climate strikes are part of a global movement instigated by teenage activist Thunberg.
Students from primary to third level led the strikes across the country. Rallies were held globally before to the UN climate action summit that will be he attended by heads of state, including Taoiseach Leo Varadkar, in New York on Monday.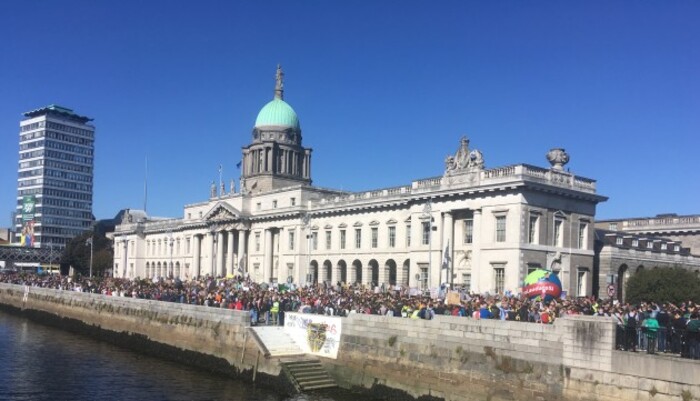 When asked by Fora how Salesforce supported its employees today, a spokesperson said
"we encourage all of our employees to support the issues that are most important to them".
Google responded to the same query with a quote that chief executive Sundar Pichai gave to the Financial Times today stating that he "would applaud them for thinking about sustainability".
In response to a query from Fora, Etsy said its employees had "the opportunity to take volunteer time off to join their local climate marches across the globe". 
Cosmetic store Lush closed its Irish shops in the morning between 9am and 1pm to allow its workers join the strike – which mirrored what the company did globally. 
"We decided to close because it is a climate crisis. We are an ethical company and we are constantly striving to be more ethical and more eco-conscious," Amanda Donelan, Lush's Grafton Street store manager, said.
Donelan said the decision also came about when staff started to ask if the store was closing because they wanted to join the strike. She said staff scheduled to work this morning were paid, while those who decided to take the full day to strike would be paid up until 1pm. 
The shop on Grafton Street normally has about 1,200 customers on Fridays during the hours that the shop was closed, one of its busiest times of the week, according to Donelan.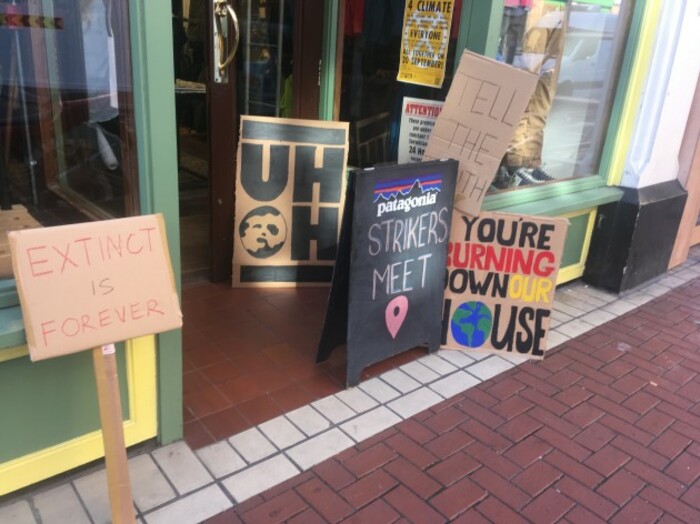 Outdoor clothing company Patagonia also stalled business for the day, keeping the premises open for protesters to meet but not conducting any sales. 
Shop manager Aisa Cooper told Fora "company wide we are striking either this Friday, or next Friday, depending on the country. All stores are closing. We are trying to support the strikers by offering the stores as contact points for meetups."
Get our Daily Briefing with the morning's most important headlines for innovative Irish businesses.