The climate crisis is changing the way companies are run, giving Ireland a great opportunity
Global financiers flocked to Ireland's climate finance week. The health of the planet topped the agenda.
YOU MIGHT HAVE been to plenty of corporate gigs before, but possibly not too many like this. 
The Printworks Space at Dublin Castle is humming on Tuesday morning as the great and good of finance and banking mingle over green juice and beetroot brownies. This isn't part of some health kick, at least not a personal one. 
It's ESG day during Climate Finance Week 2019, and the health of the planet sits alongside financial returns at the top of the agenda. For the uninitiated, the acronym stands for Environmental, Social and Governmental. 
Green finance is just one of the topics up for discussion alongside clean energy and corporate sustainability at more than 20 talks and workshops in Dublin and Cork.
Speakers from far and wide include, the Irish Stock Exchange and multinationals like Ben & Jerry's and Unilever. 
Accordingly, the wooden stage is set with abundant plant life and a fern-backdrop for the impending slide-decks.
Change is afoot
One of the big themes of the week was how the climate crisis is changing the way companies are run. An increasing number of investors, it seems, now demand that financial firms integrate ESG factors into their operations. 
In May this year, the World Bank announced that a €1.5 billion sustainable bond will be listed on the Euronext stock exchange in Dublin.
Pat Burke of Irish Life also announced that from this month and into 2020, all of the company's discretionary assets will be looked at through an ESG lens.
By the end of December it will have more than €15 billion in assets under management which specifically consider ESG factors. 
"It's a big step for us, we're very confident in the research," Burke said. 
The company is also planning to start measuring its impact, he adds, aiming to reduce the carbon intensity of its portfolios by 30% next year and 7% annually thereafter. 
Undoubtedly, there are significant challenges when it comes to transitioning to a low carbon economy – but speakers pointed to a sizable opportunity for Ireland if we can manage the risks. 
"You can't avoid sustainable green finance. It's where we want to get people into but we have a job of work to do," Michael Darcy, minister for state at the department of finance, said on the morning's opening panel.
Last month the Environmental Protection Agency pointed out that as a country we have missed our emissions targets for the third year in a row – and things aren't looking good for next year either. 
"We will fail to meet the 2020 target. We know that and we're not happy with that. We will not fail to meet the 2030 target," Darcy said.  
Between now and 2030 the G20 estimates that the price of keeping global warming below 2 degrees is about $90 trillion. In Ireland alone, the cost of transitioning to a low carbon economy is about €50 billion by 2030.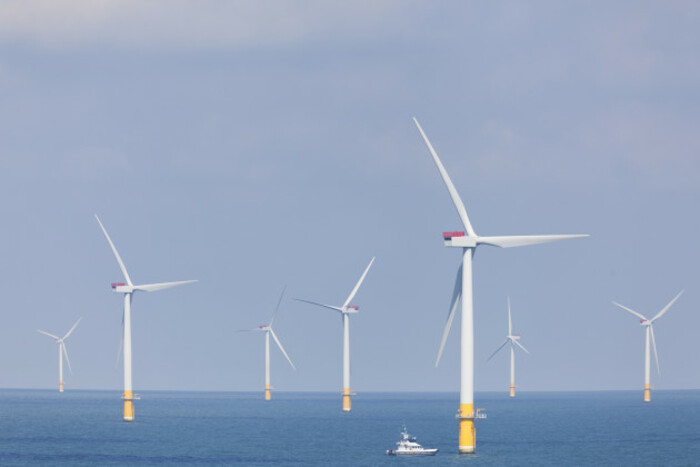 Source: Shutterstock/Ralf Gosch
Dublin in a strong position
Green bonds represent a massive growth area – and one of the aims of the week's events was to promote Ireland as a green finance hub. 
Speaking at Tuesday's event, Daryl Byrne, CEO of Euronext Dublin, pointed out that its the number one exchange globally for listing bonds – of more than 44,000 listed bonds, 36,000 of those are listed in Dublin. 
"Dublin has very strong position," he said. 
In a morning of announcements, another was that Euronext is launching a green bonds offering for all of its markets. 
The CEOs of financial bodies including the Irish Funds Industry Association, the Irish Association of Investment Managers, Insurance Ireland and Financial Services Ireland also signed a statement of intent that climate action be recognised as an opportunity for the sector. 
"Concerted public-private sector action at a national level can generate multiple and substantial benefits for our societies by stimulating technology and innovation, improving human well-being and accelerating economic growth," it read. 
Though the financial sector's input and action is vital for the country's transition to a low-carbon economy for urgent environmental reasons, it's also clear that this must be a two-way street and these new systems must make financial sense if they're to be adopted. 
Regulators are now looking beyond just financial returns from companies. "Investment models must be sustainable with a focus on the long term," according to a report released last week by Sustainable & Responsible Investment Forum (SIF), a group established by the  Irish investment community.
Demand from institutional investors and retail investors were near the top drivers of demand for ESG for the future in the past two years.  
"We have a huge opportunity to lead on this," Andreas Hoepner, a UCD professor and a member of the European Commission technical expert group on sustainable finance, said.
"When you look at us, we're only the 18th biggest European nation by population but we're probably one of the biggest without a counter lobby in our country."
As an English-speaking nation, "we have a huge opportunity to create business out of it," he said.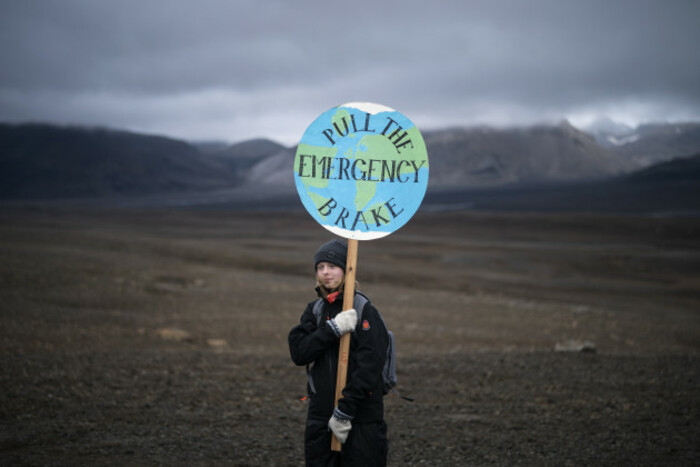 Source: Felipe Dana
A delicate balance
A few years ago it would have been rare to hear a Central Banker talk about climate change, Vasileios Madouros, financial stability director at the Central Bank of Ireland, said. 
"But this has been rising rapidly on our list of priorities," he said. "We have become acutely aware that understanding the impact of climate change and the transition to a low carbon economy is crucial to delivering our mandates."
To a room of investors and regulators, Madouros explained the financial system's role in the transition to a low carbon economy – and the challenges we'll likely face along the way.
He groups these as physical and transitional. Physical challenges are extreme weather events, while transitional ones are the difficulties we'll likely face in adjusting to a low-carbon future. 
More than that, it's a delicate balance to strike. If the transition is delayed and then abrupt, it could result in a substantial drop in the value of some assets – and resulting problems on the balance sheets of financial institutions and investors. 
If it's too slow we'll likely be outrun by the threat of the physical risks before we get a chance to improve the situation. 
"The most direct link is via the insurance sector – (this) covers the losses that are borne by households and businesses," says Madouros. 
"One manifestation of these physical risks is the possibility that there will be a collective withdrawal of insurers from covering some types of risks that they consider to be just un-insurable – and that raises risk on its own."
If homes and businesses can't insure themselves it reduces their resilience to climate-related economic shocks. With Irish banks heavily reliant on property, it leaves our financial system exposed to these physical risks. 
Another challenge is the data gaps resulting from unreliable information supplied by companies when disclosing their emissions – either under-reporting or only partially reporting. There also needs to be more clarity and commonality on what constitutes "green" investments or strategies. 
The Central Bank is now shifting its focus and increasingly building climate related factors into its financial stability assessments. 
"The solution is that risks are identified early, and managed in an orderly and effective manner," he added.  
Get our Daily Briefing with the morning's most important headlines for innovative Irish businesses.