Profits doubled at salad chain Chopped last year ahead of its planned UK expansion
The firm now has 26 outlets across the island of Ireland.
PROFITS AT HEALTHY fast-food chain Chopped doubled last year as the company opened a number of new stores and established its first base outside Dublin.
New accounts for Freshly Chopped Ltd, the company behind the network of stores, showed that group profits topped €461,000 in the year to the end of December 2016 – up from €232,000 in 2015.
The figures include both the net income from its four company-owned stores and fees from its franchise business.
The company, which was co-founded by Brian Lee and Andy Chen, has since expanded to 26 outlets across Ireland and Northern Ireland.
The majority of the firm's profits in 2016 came from sales at its own salad bars, with a €374,000 profit flowing from stores located at Baggot Street, Ballsbridge, Fairview and Swords.
The accounts filed by Freshly Chopped showed that sales at its own outlets last year hit €1.8 million – a significant €253,000 of which came from online ordering platform Down The Sofa.
In addition to its company outlets, Chopped has a network of franchise stores, the first of which opened on Grafton Street at the beginning of 2016.
Since the beginning of its franchise programme, Chopped has struck deals with Maxol and Aramark and opened 16 outlets as part of this deal across Ireland.
These stores contributed €86,000 to net profit at the group. Last year, Freshly Chopped claimed over €322,000 in royalty and establishment fees from its cohort of franchisees.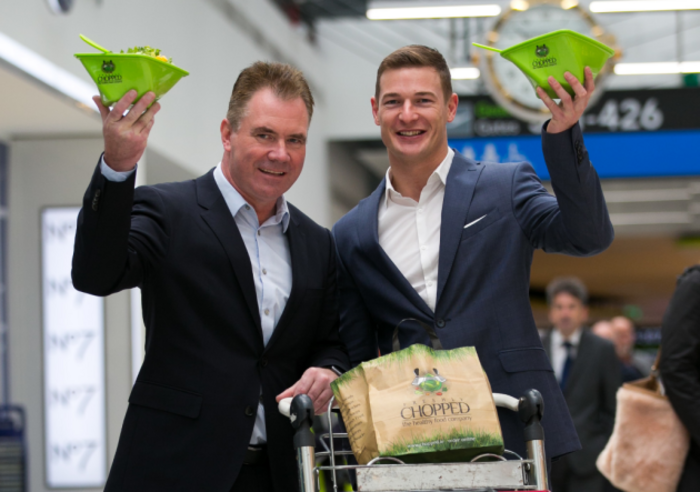 Source: Shane O'Neill Photography
The average number of people employed by the main company increased last year, with an average of 42 full- and part-time staff on the books during 2016, compared to 36 in 2015.
Including franchise stores, the company today employs 375 people.
Expansion plans
Chopped, which recently celebrated its fifth birthday, is currently plotting a move to break into the UK market. According to the company, it plans to have six London-based outlets open within a few months.
Speaking to Fora last year, Lee said the company's expansion plans involved keeping "a fifty-fifty ratio of stores we own to franchises".
He added that going down the franchising route has helped the company avoid the need to raise funds to grow the business.
Sign up to our newsletter to receive a regular digest of Fora's top articles delivered to your inbox.