Salad chain Chopped will fight to stop a prime Dublin outlet being shut down
The city council has refused the fast food chain permission to trade on Grafton Street.
IRISH SALAD CHAIN Freshly Chopped plans to appeal Dublin council's recent decision that the firm should close its prominent Grafton Street store.
The company, which was co-founded by Brian Lee and Andy Chen, has rapidly expanded since it was set up in 2012 and now has 40 locations nationwide.
Freshly Chopped opened its Grafton Street outlet in February 2016 in a unit that is currently zoned for use as a newsagents, delicatessen and off-licence.
The salad chain's planning application to Dublin City Council sought permission to retain the use of the store – which was the firm's first franchise outlet – as a gourmet salad bar and delicatessen.
It also requested permission to develop a new shopfront and revise the store's signage. Last week, Dublin council refused all aspects of the planning request.
In its ruling, the local authority stated that the change of use to a gourmet salad bar would result in the loss of a ground floor retail unit in the area.
Grafton Street is deemed a 'category 1 shopping street' under Dublin council planning policy. Regulations for these zones aim to "protect the primary retail function of these streets as the principal shopping streets in the retail core".
The local authority stated that the proposal by Freshly Chopped would seriously injure and detract from the area's retail character.
"(It would) result in an undesirable precedent for future non-retail development on this street and therefore would be contrary to the proper planning and sustainable development of the area," the council said.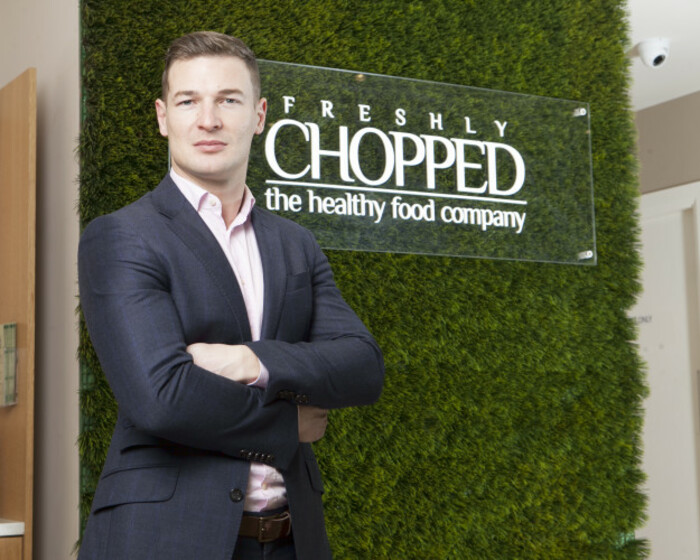 Source: Chopped
A spokesman for Freshly Chopped told Fora that the company has planned to appeal the ruling by Dublin council.
He said that the firm is "disappointed" with the initial decision handed down and Freshly Chopped will engage with the relevant authorities to address the issue.
Previous dispute
Freshly Chopped and the local council have already locked horns previously in relation to its Grafton Street outlet.
In late 2016, requests to retain modifications that were made to the Freshly Chopped outlet were knocked back. The amendments to the Grafton Street store were made without consent from the local council.
The most recently filed accounts for the firm showed that profits at Freshly Chopped topped €461,000 in the year to the end of December 2016 – up from €232,000 in 2015.
Last year, the firm signed a multimillion-euro franchise deal with the retail group behind the Spar, Mace and Londis brands in Ireland and also expanded the brand to Cyprus.
Sign up to our newsletter to receive a regular digest of Fora's top articles delivered to your inbox.