Salad chain Chopped has signed a multimillion-euro deal to spread across Spar's network
The food company currently has 32 stores in the Republic.
IRISH SALAD CHAIN Freshly Chopped has signed a multimillion-euro franchise deal with the retail group behind the Spar, Mace and Londis brands in Ireland.
The link up will see the BWG Group become Freshly Chopped's exclusive distributor and supplier. The convenience store retailer will also open a number of the salad bars in its network of 800 Spar, Mace and Londis stores.
The partnership is worth roughly €5.5 million a year to Freshly Chopped. As part of the deal, an initial three new branded salad bars will open in Dublin city.
Since it was launched in 2012, Freshly Chopped has grown its network of outlets nationwide – it currently has 32 stores in the Republic. The firm, which was founded by Brian Lee and Andy Chen, also has a presence in Northern Ireland.
In addition to the company-owned outlets, Freshly Chopped also has a number of franchise stores, the first of which opened on Grafton Street at the beginning of 2016.
Last month, the company began its European expansion when it signed a six-figure franchise deal to launch in Cyprus. The firm is also plotting a move to break into the UK market.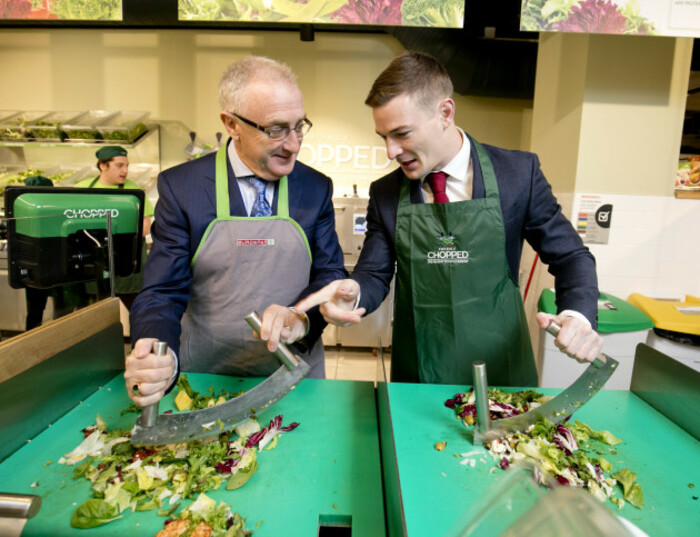 Source: Chris Bellew/Fennell Photography
The most recently filed accounts for the firm showed that profits at Freshly Chopped topped €461,000 in the year to the end of December 2016 – up from €232,000 in 2015.
The majority of the firm's profits in 2016 came from sales at its own salad bars, with a €374,000 profit flowing from stores located at Baggot Street, Ballsbridge, Fairview and Swords.
The accounts filed by Freshly Chopped showed that sales at its own outlets last year hit €1.8 million – a significant €253,000 of which came from online ordering platform Down The Sofa.
Sign up to our newsletter to receive a regular digest of Fora's top articles delivered to your inbox.