Here's what you need to know about the Budget today
Don't expect any grand giveaways – we're more likely to get tweaking around the edges.
AFTER SEVERAL YEARS of bad-news budgets, followed by a few better-news budgets, 2018 could be the first 'no-news budget' for some time.
With limited so-called 'fiscal space' in which to maneuver, debut finance minister Paschal Donohoe isn't expected to hand around many goodies – although, as usual, there are likely to be one or two surprises.
Here at Fora, we'll be keeping you up to date with all the key news as it happens, while also providing more detailed analysis of some of the main areas of interest to Irish businesses.
But in advance, we have also pulled together some of what is expected to crop up in Donohoe's speech. Here are the key things you need to know about Budget 2018:
What's in it for me?
Focusing on personal taxes for a moment, there could be some room for income tax cuts, according to Taoiseach Leo Varadkar. The tax cut has been tipped to involve lifting the threshold at which the top tax bracket kicks in – most likely by €1,000
It is also widely expected that the universal social charge (USC), which brought in €3.7 billion last year, will be cut from 5% to 4.5% for people earning between €18,722 and €70,044. The wheels could also be put in motion to phase out the USC and possibly merge it with the PRSI.
It has been mooted that stamp duty could be increased on commercial property, a move which it is hoped would shift some investment to the residential sector. However, real estate agents Savills warned that this measure could further escalate the housing crisis.
While we're talking about property, there are expected to be new measures put in place to help tackle the ongoing housing crisis but the government has been tight-lipped on what's in store.
The minimum wage is also expected to be increased by 30c per hour in line with a recommendation from the Low Pay Commission earlier this year.
It was flagged in last year's budget and you can expect to hear about it again. The sugar tax was postponed until 2018 by then finance minister Michael Noonan last year, so it is likely to be back on the agenda today.
One group holding their breath is the tourism sector and all those that benefit from the cut-price 9% VAT rate. Last month Donohoe said it was "under consideration", while the Restaurants Association of Ireland has warned that even a 1% bump in the tax could put 6,000 jobs at risk.
On the flip side, one cohort not overly optimistic for Budget 2018 is the startup community – this piece by DC Cahalane outlines exactly why. However, it's possible existing capital gains tax incentives for entrepreneurs could be made more generous to bring them closer into line with UK provisions.
When outlining his priorities, Donohoe noted he wants to focus on the self-employed. He is likely to further reduce the differential between how much the self-employed are taxed when compared to PAYE workers.
It could be a bad day for smokers, with a possible rise in excise on tobacco products.
Another group that should watch their backs are diesel car drivers. There have been murmurs in other EU states about phasing out diesel vehicles and an excise increase on the fuel to bring its price closer in line with petrol could be on the cards.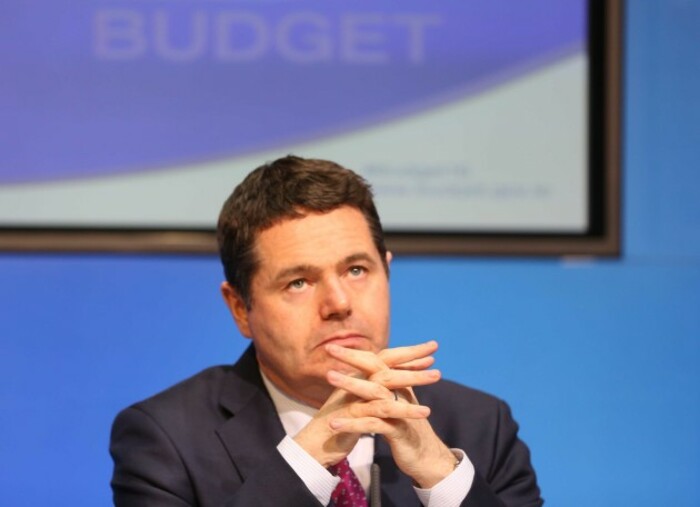 Source: RollingNews.ie
When is it and how can I find out more?
If you are engrossed by Budget 2018 fever, here are some details for how you can follow along with everything today.
Donohoe is due to begin his speech at 1pm and will start outlining the government's budgetary policies.
Unlike last year, where Donohoe followed up then finance minister Noonan's speech to talk about the spending side of the equation, just Donohoe will address the Dáil tomorrow since the finance and public expenditure roles were merged.
You can follow our rolling coverage of the event across the day. We will have live updates with the key insights you need from Donohoe's speech and also reaction to how new policies will shape Ireland's business scene.
But if that's not enough, you can tune in to hear the information straight from the floor of Leinster House on Oireachtas TV, while state broadcaster RTÉ One will also be airing Donohoe's speech live from the chamber.
The government also has a handy tool that will have the full text of Donohoe's speech and detailed information about new policies being announced on its dedicated budget website.
Meanwhile, once the dust has settled after the budget announcement, you can check out exactly how it all affects you personally using a handy calculator on our sister site, TheJournal.ie.
Sign up to our newsletter to receive a regular digest of Fora's top articles delivered to your inbox.
read more on