There's been a huge surge in complaints about how Irish 'influencers' plug products
Over 100 objections have been made to the ads watchdog about social media stars and bloggers.
THERE HAS BEEN a surge in complaints made to Ireland's advertising watchdog over the promotional practices of 'influencers' and bloggers.
According to data released to Fora, some 105 complaints were sent to the Advertising Standards Authority for Ireland (ASAI) regarding the promotion of brands by social media stars last year.
The figure for 2017 is nearly a tenfold increase on the total number complaints registered for 2016, when 11 objections were made to the ASAI.
Last year, the advertising watchdog said that 33 complaints had been received during the first seven months of the year. The ASAI told Fora that as of this week, it has received 30 complaints so far in 2018.
The ASAI flags complaints it has investigated in bulletins it publishes several times a year. Not all complaints received and investigated will involve a formal adjudication.
Previous analysis by Fora has shown that most of the complaints registered with the ASAI are in relation to adverts by telcos. The watchdog has the power to impose fines, but it hasn't issued a single one in three decades.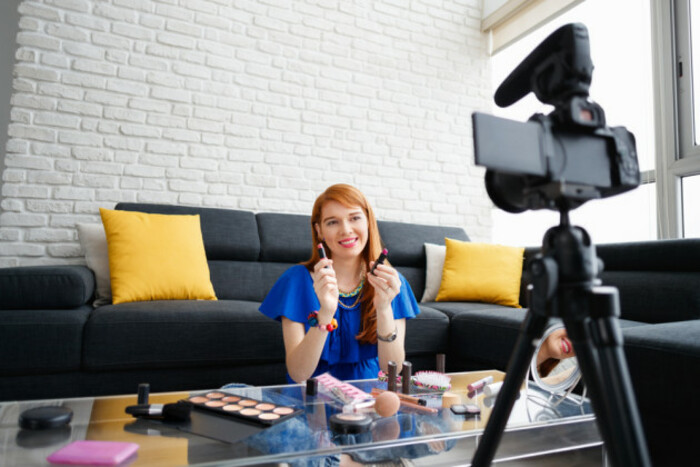 Source: Shutterstock/Diego Cervo
The spike in complaints to the ASAI has coincided with issues being aired on popular social media platforms which question "misleading" advertising practices by influencers and bloggers in Ireland.
Earlier this year, the ASAI ran an information seminar which gave advice to influencers and bloggers about how to adhere to the Irish advertisement code.
A spokeswoman for the ASAI told Fora that bloggers and online influencers are required to adhere to the code of standards regardless of the medium promotional material appears.
She added: "The onus is on the advertiser to ensure that bloggers adhere to the ASAI guidelines and that all marketing communications are identifiable by consumers while also remaining legal, decent, honest and truthful."
Sponsored posts on influencers' social media channels have become big business in recent years. Top Irish internet stars can earn thousands of euro for a single Instagram post.
The effect of this 'influencer advertising' was shown in the recent Three Connected Ireland Report, which showed that one in four of those surveyed bought something recently as a result of recommendations by bloggers.
This figure rose to 38% for people in the 16–24 year old age bracket and 35% for 25–34 year olds.
First upheld complaint
This week, the ASAI confirmed that its committee has upheld a complaint against a blogger for the first time.
The complaint regarded a "filtered and photoshopped image" of lifestyle and fashion blogger Rosie Connolly which was found to be misleading by the ASAI.
[embed id="embed_2"]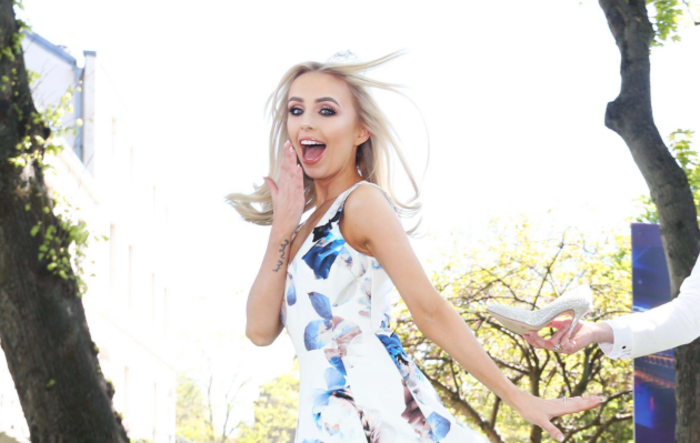 Source: RollingNews.ie
A sole objector made two complaints to the advertising watchdog about posts that appeared on Rimmel Ireland's Facebook page and Connolly's Instagram page.
The complainant argued that the image was misleading as it had been filtered and photoshopped.
In a reply to the ASAI, Connolly said that Rimmel had approved the images which she had forwarded to them and insisted that the complaint should be addressed to them. Rimmel Ireland acknowledged that the image in the posts had been filtered using an in-built camera feature.
In its response, the ASAI said that "the use of post-production techniques which exaggerated the effects of an advertised product could mislead".
At the beginning of 2017, the ASAI said it had begun monitoring bloggers and other figures with a strong online presence for those who didn't properly declare paid-for promotional posts.
Last year, the group also released a statement about an advertisement on Snapchat by blogger Faces by Grace after it received a complaint. The ASAI statement said it was "concerned that the (posts) had the potential to mislead consumers".
Sign up to our newsletter to receive a regular digest of Fora's top articles delivered to your inbox.