A lifestyle blogger has become the first influencer warned about 'misleading' ads
The ads watchdog upheld a complaint about social media posts by Rosie Connolly and Rimmel.
A COMPLAINT TO the Advertising Standards Authority for Ireland (ASAI) about a "filtered and photoshopped image" of blogger Rosie Connolly has been upheld because it was found to be misleading.
The ASAI said that this is the first time a complaint made to it in relation to an online influencer has been upheld by its committee.
A sole objector made two complaints to the advertising watchdog about posts that appeared on Rimmel Ireland's Facebook page and Connolly's Instagram page.
When promoting the image on her Instagram page Connolly, a fashion, beauty and lifestyle blogger, said:
"Head to my Snapchat or Insta story to see how I applied it, and how it lasted all day. Great for being on the go, and a 10/10 from me."
The complainant argued that the image was misleading as it had been filtered and photoshopped.
The complainant considered that people might purchase the Rimmel Foundation thinking they would achieve the same results as Connolly if they used the product. They added that since the image had been altered, this would not be the case.
In response, Connolly told the ASAI that Rimmel had approved the images which she had forwarded to them and insisted that the complaint should be addressed to them.
Rimmel Ireland acknowledged that the image in the posts had been filtered using an in-built camera feature and said that it had not been intended to mislead.
The company said it had removed the post as it did not reflect its values. Connolly has also removed her social media post.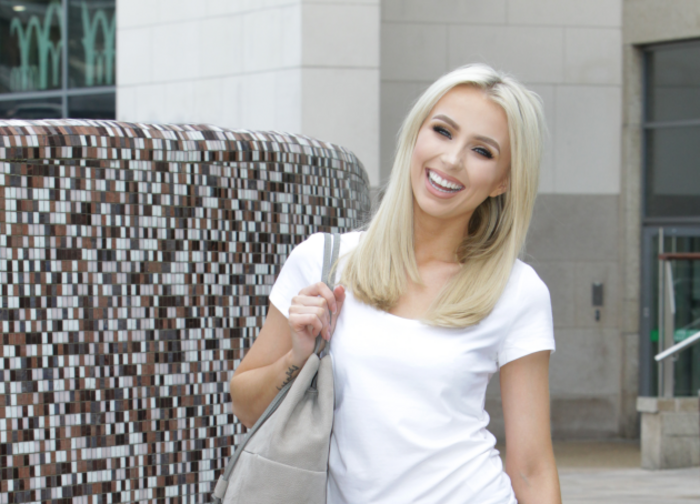 Source: Mark Stedman/RollingNews.ie
Paid-for posts
In its response to the ASAI, the beauty brand said that its policy in future would be made even more explicit to require the use of any filters or photoshopping by any influencer to be flagged. Details of any alteration should also be provided, it said.
Rimmel Ireland said that it will "stringently monitor all paid posts" to ensure all activity meets the new guidelines.
When considering the complaint, the ASAI complaints committee found that "the use of post-production techniques which exaggerated the effects of an advertised product could mislead".
Last year, the ASAI said that there has been a surge in complaints made about so-called 'influencers' promoting products online.
The ads watchdog revealed it fielded 33 complaints in the first half of last year, three-times as many as they did in all of 2016.
Written by Adam Daly and posted on TheJournal.ie. Additional reporting by Killian Woods.