Conservationists say Dublin is suffering from an 'oversaturation' of hotels
An Taisce made the claim in its objection to an eight-storey proposal at Jervis Street.
DUBLIN CITY CENTRE is overrun with new hotel builds, a conservation charity has claimed in its bid to block one major project.
In a letter to Dublin council, environmental and building heritage group An Taisce rallied against plans to demolish a building at the junction of Jervis and Upper Abbey streets and replace it with an eight-storey, 218-bedroom hotel.
London-based investment group SW3 Capital bought the historic Twilfit House three years ago and submitted a plan earlier this month to replace it with a hotel at a cost of about €19 million.
The proposed development would also feature extensive bar and restaurant space on the ground floor.
Twilfit House is currently home to one of Ben Dunne's gyms and the National Leprechaun Museum. The building dates back to the 1920s and was once a corset factory.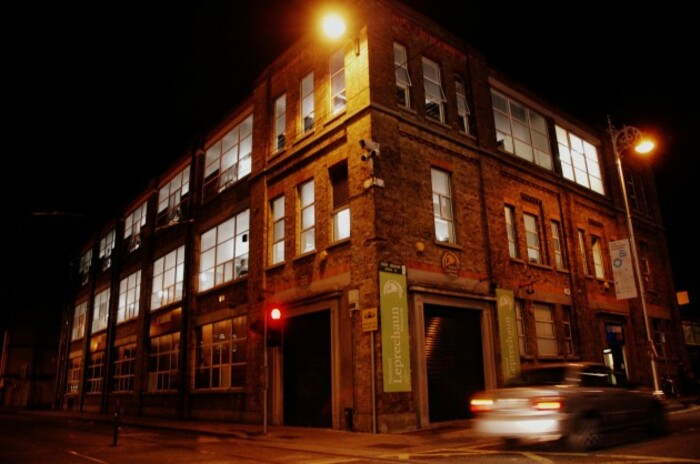 As well as objecting to the proposal to knock the existing structure, An Taisce voiced concerns over a possible "oversaturation" of hotels in the city centre.
In the letter to Dublin City Council, which was signed by An Taisce's Kevin Duff, the charity said there was a "huge level" of new hotels, extensions to existing hotels and other such developments either approved or in the planning pipeline.
The charity claimed that these new builds were responding to "a perceived need" for short-term accommodation in the capital.
It has been widely reported that Dublin is experiencing a shortage of hotel stock and it's estimated a supply of between 3,000 and 5,000 new rooms will come on stream over the next three years to meet demand.
'Over-concentration'
Earlier this year, a report prepared for state agency Fáilte Ireland warned that rising room rates have led to the "perception of Dublin as an expensive destination" for tourists.
As recently reported by Fora, hotel industry analysts STR said hotels in the capital were 84% full from January to October of this year with an average daily rate of €138. The city-centre rate was €165.
An Taisce claimed in its letter that Dublin has "reached the point of unsustainability in the context of subject-city-centre planning" and suggested there is an "over-concentration" of hotel developments.
In a separate submission to the council, Fáilte Ireland said the plan to turn Twilfit House into a hotel would be "a valuable addition to the accommodation stock in Dublin and would go some way to address the accommodation challenging being faced by the city".
An Taisce has already objected to numerous hotel projects this year, including a 249-room development on Chancery Street and a since-refused boutique hotel at the site of the old Howl at the Moon nightclub.
Sign up to our newsletter to receive a regular digest of Fora's top articles delivered to your inbox.