Irish Life is worried Amazon's huge data centre in Tallaght could affect its future housing projects
The pensions fund has a site adjacent to the facility being planned by the tech giant.
AN OBJECTION BY one of the country's biggest property managers has stalled Amazon's plans to build a large data centre in Tallaght. 
The tech giant lodged plans to build the data centre on the Belgard Road on lands that previously housed a Jacob's Biscuit factory. The submission, filed in June, got the all-clear from South Dublin County Council last month.
Spread across two storeys, the facility would be 23,283 sq m in total – which is roughly the size of three Aviva Stadium pitches.
However, life assurance, pensions and investments group Irish Life Assurance has appealed the council's decision to An Bord Pleanála.
The Dublin-based group manages the largest property portfolio in Ireland, valued around €3 billion, and controls roughly a tenth of the Irish commercial market.
It also has interests in the residential market, with one site - zoned for residential or enterprise use – located immediately north of the proposed Amazon data centre.
In the complaint to the national planning body, Irish Life said that when South Dublin County Council granted permission for the data centre, it did not consider the wider ramifications on potential housing projects nearby.
The Irish capital has been hit by an acute shortage of housing in recent years, which has driven up the cost of property for sale and lease. 
Irish Life said that it is not against development, but there is an "urgent" need to develop housing and as a result, planners should consider whether Amazon's data centre will impact future residential projects in the area.
"We believe that the potential of (our) lands to accommodate residential development should from part of the assessment of adjacent applications," Irish Life's submission said.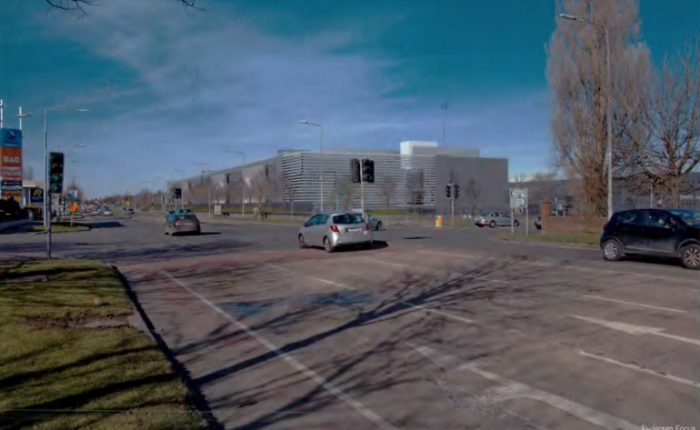 Source: Google Maps
Irish Life's lands to the north of Amazon's site are currently used as an industrial estate. The group's appeal to An Bord Pleanála suggests the site may be redeveloped for residential use, although no proposals have been submitted to date.
"We therefore request that the board have due regard to the potential for noise from the proposed data centre development to affect the residential potential of our client's adjacent site."
It said it would be in favour of the development if conditions were imposed on Amazon that would force the tech giant to reduce noise that would come from the data centre.
Spike in development
Due to a backlog in planning appeals to An Bord Pleanála, a ruling on the dispute is unlikely before the end of this year.
A similar-sized data centre planned by Amazon in Blanchardstown was appealed to the national planning authority in May 2017, with a ruling posted eight months later. A case has since been filed in the High Court in a bid to overturn the most recent ruling.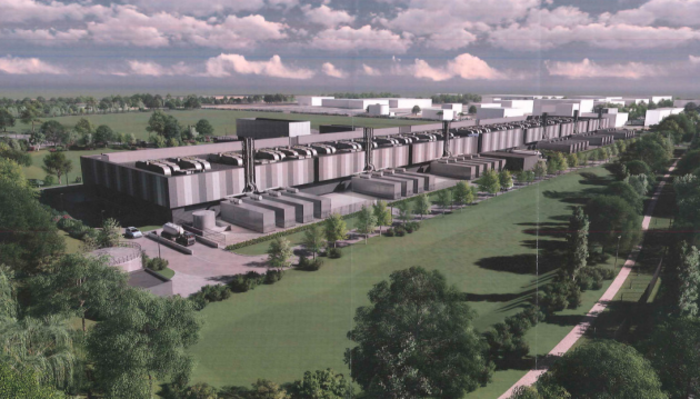 Source: Fingal County Council
It has been suggested that data centres should be granted 'strategic development' status to enable applications to be made directly to An Bord Pleanála and bypass the council-approval stage.
These calls were made when Apple backed out of its plan to build a large data centre in Athenry after it was delayed due to a lengthy legal case.
According to a recent report, investment in Irish data centres has surged in recent years. Investment in the sector is expected to surpass the €1 billion mark this year, significantly driving up energy demand across the country. 
Sign up to our newsletter to receive a regular digest of Fora's top articles delivered to your inbox.