Aer Lingus says it has 'benefited substantially' from Ryanair's troubles
The former state-owned carrier is also poaching pilots from failed UK carrier Monarch.
AER LINGUS CLAIMS to have "benefited substantially" from Ryanair's recent cancellations crisis.
The national carrier's chief operating officer, Mike Rutter, said the airline has seen a bump in sales on its short-haul network since Ryanair cancelled thousands of flights due to a pilot rostering issue.
"I can absolutely confirm that since the issues that Ryanair has had, our short-haul sales have benefited substantially," he said, describing the low-cost carrier as "the most rapacious, capitalist company in the airline world".
While Rutter didn't give a figure for how much Ryanair's woes have financially benefited Aer Lingus, he said: "Our routes into the UK, into the European leisure destinations and the European cities have seen a significant boost of sales."
Rutter was speaking at Aer Lingus's announcement that it will launch a summer service from Dublin to Philadelphia. The route will commence from 25 March 2018 and operate four times a week using a Boeing 757.
Since it was bought by airline group AIG in 2015, Aer Lingus has ramped up its transatlantic operations, opening routes from Dublin to Los Angeles, Newark, Hartford and Miami.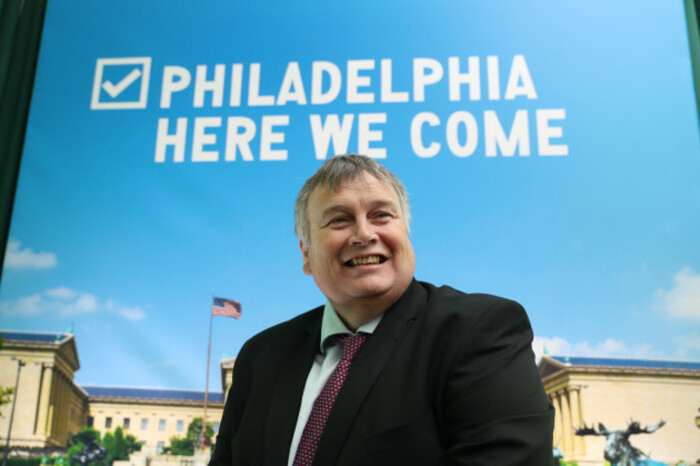 Source: Jason Clarke
Today, it announced increased capacity on existing routes out of Dublin, including daily services to San Francisco and Los Angeles, and double daily flights to Chicago.
Dublin Airport
Rutter said Aer Lingus has for the past three years experienced nearly 20% year-on-year growth in its transatlantic business, describing the company as a "North Atlantic value carrier".
"Our long-term ambition is to continue to grow Dublin as a major (North Atlantic) gateway," he said. "We have the ambition to grow even faster than we've done over the last few years. We hope that ambition is matched by other stakeholders."
The airline exec repeated claims from Aer Lingus CEO Stephen Kavanagh and IAG boss Willie Walsh that Dublin Airport lacks the infrastructure to deal with its rapid growth.
The company has campaigned for the capital hub to invest in taxiways, aircraft parking. Rutter said it was "difficult to do business" with the existing infrastructure.
"I think it would be fair to say relationships with Dublin Airport have soured immensely over the last 12 months," Rutter said.
"It became apparent that the ambition that we have and (the government) has to prosecute an agenda of growth at Dublin has not been matched."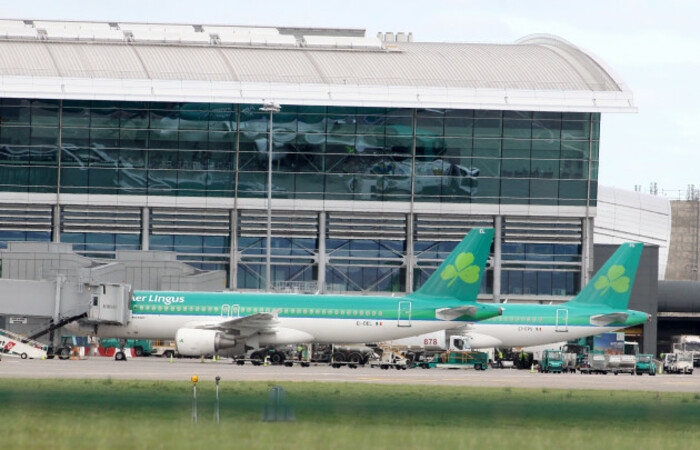 Source: Sam Boal/Rollingnews.ie
He said Stephen Kavanagh met with the new CEO of Dublin Airport, Dalton Philips, and had a "constructive first meeting". The two are due to meet again shortly.
"We hope Dalton will view that with new eyes," Rutter said. "He has a strong record of leading businesses on a global basis. We hope he can bring that view to Dublin Airport."
[embed id="embed_2"]
Pilots
Aer Lingus announced today that it will recruit 800 staff – including 200 pilots – over the next two years.
Rutter said the airline is interested in hiring ex-pilots from failed UK carrier Monarch, which collapsed earlier this week.
"It's a business I've known well. They would be a good source of pilots," he said.
Aer Lingus hosted a recruitment day in the UK which was attended by 52 former-Monarch pilots.
When asked if the airline has seen much interest from Ryanair pilots, Rutter said the rival carrier has "always been a source of our development".
"We would expect to recruit some (Ryanair pilots) as part of that 200. Are we specifically targetting Ryanair pilots? No," he said.
When asked by Fora whether Aer Lingus has had any problems rostering its pilots, Rutter said: "Rostering pilots is a function of airlines since the birth of airlines back in the day.
"I'm assuming we've had some bad days rostering, but we've had nothing like the days on rostering that (Ryanair has had)," he said.
Sign up to our newsletter to receive a regular digest of Fora's top articles delivered to your inbox.
read more on