The boss of Aer Lingus warns Reykjavik could steal transatlantic traffic from Dublin
Stephen Kavanagh said without faster connections, carriers might migrate to the Icelandic capital.
THE HEAD OF Aer Lingus has said Dublin Airport must improve its proposition as a hub for transatlantic traffic – or else it will lose business to the likes of Reykjavik.
Stephen Kavanagh this week warned that if the DAA doesn't "extract maximum value" from existing infrastructure and invest in facilities to handle connecting traffic, it could see carriers migrate to the Icelandic capital or elsewhere.
"I could not tell you what Dublin Airport was designed to do, but it certainly wasn't designed as a connecting hub," he said.
"We need to work with the DAA to improve the connecting proposition and to improve punctuality. The on-time performance is important not just because it's a key deliverable from a customer's perspective, it's also important if you're operating a network."
Speaking at a gathering of aviation professionals hosted by the Royal Aeronautical Society, Kavanagh said it was "very, very important" that Dublin Airport is capable of "delivering a competitive guest experience" for transatlantic carriers because it is "competing with Reykjavik".
Like Dublin, the Icelandic hub offers a convenient location as a connection point between mainland Europe and North America. It handled around 6.8 million passengers last year – up more than 40% on the 2015 figure – compared to Dublin's record 27.9 million passengers, up 11%.
"If Aer Lingus doesn't grow or if American Airlines doesn't grow out of Dublin the next five years, Reykjavik will have the business or (Amsterdam's) Schiphol will have retained the business," he said.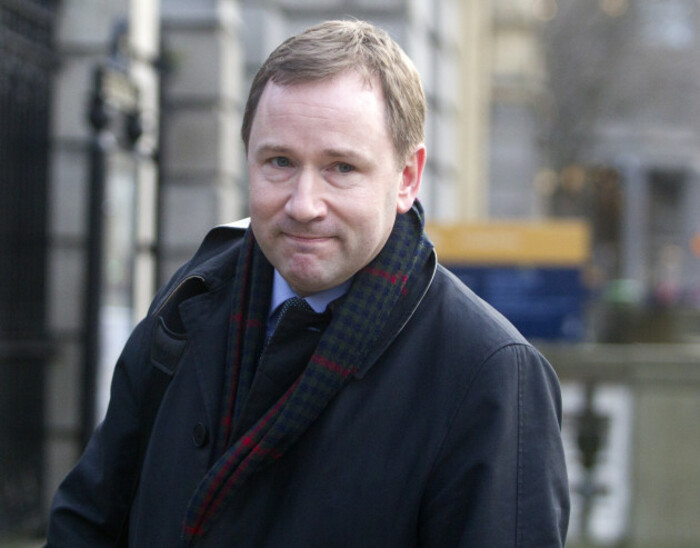 Source: Photocall Ireland
Natural advantage
In reference to Ireland's geographic convenience for flights crossing the Atlantic, he said "the gateway at Dublin is a natural advantage".
He said Dublin's close proximity to North America makes it cheaper to fly aircraft between the two regions compared to most other airports.
Nevertheless, Kavanagh described the competing hub at Amsterdam Schiphol as "exceptional".
"It has the capacity from a runway perspective, but it also has the terminal capacity for KLM to offer very short, efficient connect times."
"The advantage for Dublin for the North Atlantic, particularly from the UK regions, is if you are using Schiphol, you're flying backwards," he said.
"If we're selling elapsed time, which the geographic position of Dublin gives us, it would be a shame to waste it by having a two-hour connection in Dublin versus a 45-minute connection in Schiphol."
However, when asked how important the building of Dublin Airport's second runway was to Aer Lingus, Kavanagh said: "We don't need it."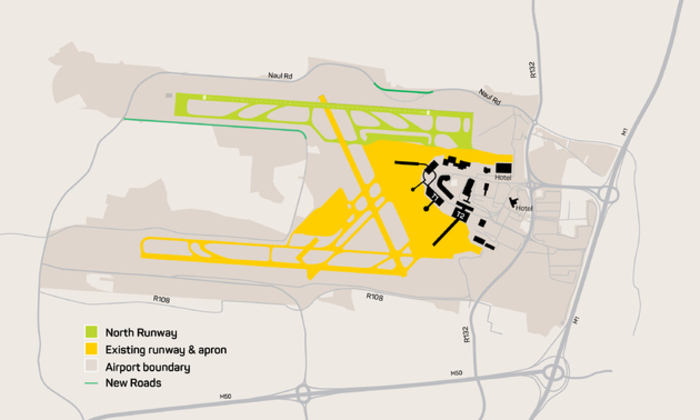 Source: DAA
"I believe there is additional capacity that can be extracted from the existing infrastructure," he said. "It will never be a (London) Gatwick, but there's certainly more movements that can be generated off the existing runway."
The DAA announced last year that it would start construction on the long-awaited second runway this year with the goal of having the €320 million build completed by 2020.
Airport officials said a rise in passenger numbers and increased revenue meant that a new runway was needed to ensure it had enough capacity to meet future demand.
Kavanagh suggested the DAA should instead put money into taxiways, aircraft parking stands, and rapid exits that would allow for a more efficient turnaround of aircraft. He also said there is needs to be an investment in dealing with congested airspace.
"I've become very familiar with the Wicklow Mountains after the last number of months as you get a tour while you're stacking into Dublin," he said, in reference of the practice of a jet circling an airport until it can land.
Between now and when the runway is completed in 2020, there needs to be a "focus on enabling existing businesses … to continue to expand".
"The runway is no use if you can't actually taxi from the stand to the runway, or if the terminal capacity is full because you haven't invested in technology," he said.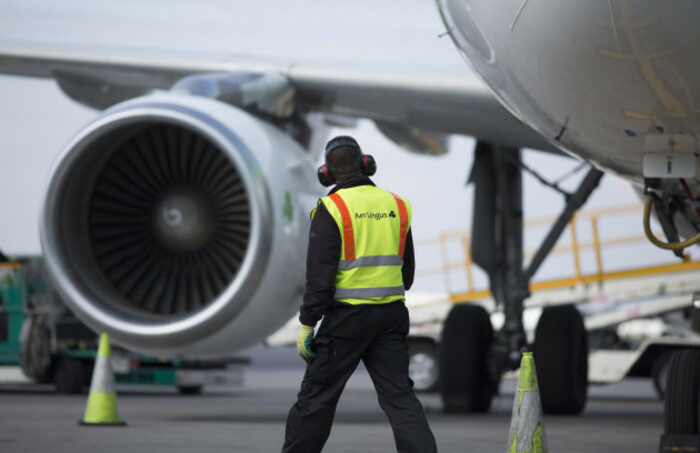 Brexit has been 'terrific'
When asked about how Brexit has affected business, Kavanagh said it "has been terrific for outbound US travel to Britain."
"It has just become 15-20% cheaper (to fly to Britain)," he said, referring to the pound's devaluation against the dollar.
"There aren't too many people these days travelling from Manchester through Dublin to New York for shopping at Christmas, but there's a hell of a lot of Americans going the other way."
He added that 60% of Aer Lingus's revenue is generated in dollars.
"For the first time in the history of Aer Lingus, we are naturally hedged on dollar," he said. "I'm actually praying for strengthening dollar because my source market is primarily in the US. I'm generating more dollars than I have dollar costs."
He added that there is "no real sign of UK demand softening and Irish demand is relatively robust".
"To be frank, our business between the UK and Ireland is more dependent on Jürgen Klopp and José Mourinho than on Brexit. That level of football traffic is real and substantial."
Short haul
Kavanagh said the focus on Aer Lingus's short-haul routes is to drive load factor, a key metric used to measure how efficiently a carrier fills seats.
"We believe that we waste too many seats on short haul, so filling seats that would otherwise would be empty, those are the lowest-cost seats you can ever sell," he said.
He said it is the airline's ambition to keep fares flat or reduce them to fill otherwise empty seats.
"It's the old adage of the focus on the revenue per seats: you can sell 174 seats for a euro or one seat for €174," he said.
"We happen to think that we're better off with the former. That's the focus of our commercial model now, to drive load."
Kavanagh said if Ryanair, "our nearest and dearest", is used as a comparison, then Aer Lingus didn't "benchmark well". The budget carrier's load factor this year is around 95%, compared to 80% at the former national airline.
"That 15% gap is a huge commercial opportunity for Aer Lingus," he said.
read more on