'Business angels' sink millions of euro into Wicklow craft beer company
Wicklow Wolf plans to crank up production 15-fold and expand into new markets.
CRAFT BEER COMPANY Wicklow Wolf has revealed plans to start work on a new brewery site in 'the Garden County' that will create 20 new jobs at the company.
Founded by Quincey Fennelly and Simon Lynch in 2014, Wicklow Wolf Brewing Company started selling craft beer two years ago and has brewed 16 varieties, which it supplies to 150 pubs and 550 off-licenses in Ireland.
The creation of the new facility will be bankrolled by a €2 million investment in the company that was also announced today and will help it move into new international markets as it plans to boost production by a factor of 15.
This round of funding was partly provided by the Halo Business Angel Network (HBAN), a group that is responsible for promoting angel investment in Ireland.
The HBAN Food Syndicate, which is one of the leading stakeholders in the deal, has invested €722,000 as part of this financing round, which has brought the group's total investment in Wicklow Wolf over the €800,000 mark.
Speaking about the funding secured, Wicklow Wolf chief executive Quincey Fennelly said the company now has a solid base in Ireland and is ready to start spreading its wings in more international markets.
"We feel that now we are well-positioned to bring Wicklow Wolf to the next level and the investment will be crucial to that," he said.
"It's not just about funding; the angel investors from the Food Syndicate have years of experience in the food and beverages industry. They'll have a big role to play when we expand overseas, helping us to avoid the mistakes and pitfalls that others before us have fallen into."
Enterprise Ireland was another named contributor to the funding round, in addition to a number of unnamed private investors.
Stephen Twaddell, who is chair of the HBAN Food Syndicate and former president of Kellogg Europe, will now act as chair of Wicklow Wolf.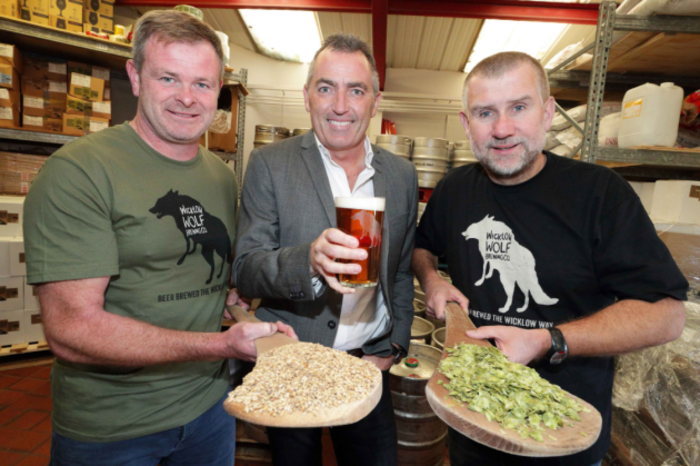 Source: Philip Leonard
The most recently filed accounts for the company show that it had a loss of roughly €22,000 for the year ending 31 December 2015, but cash in the bank stood at €530,000.
No brainer
HBAN Food Syndicate lead angel investor and co-founder of The Jelly Bean Factory Richard Cullen said it was a no-brainer for the group to invest in the craft beer company.
"As soon as I met the guys from Wicklow Wolf, I was extremely impressed not only with their product, but their whole story and passion. From an investment point of view, they have it all," Cullen said.
"The company is seeing rapid growth at the moment and I have been through all of the processes that they are currently going through. The investors in the syndicate are very much focused in the food sector, so there's a wealth of knowledge that Wicklow Wolf will be able to tap into."
More angels
Earlier this month, HBAN announced plans to go on a nationwide tour of Ireland in November to drum up interest among potential angel investors.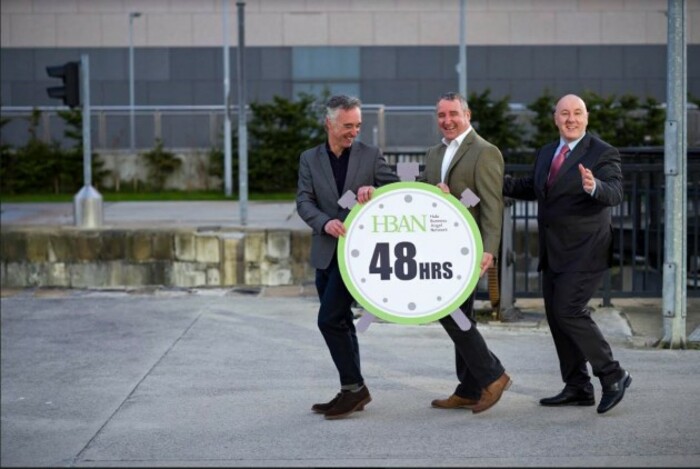 Source: HBAN
The group is looking for an additional 27 angel investors for its network and to raise new funds of €6 million as part of the 48-hour investor recruitment roadshow that will visit Dublin, Cork, Waterford and Galway.
Angels investors in the group tend to be successful entrepreneurs that are interested in making early-stage investments in companies typically ranging from €50,000 to €250,000.