This group for angel investors is going on an Irish road trip to recruit 'new blood' for its network
HBAN is looking to raise €6 million during the 48-hour drive.
THE ORGANISATION RESPONSIBLE for promoting angel investment in Ireland is looking for new backers to come on board.
The Halo Business Angel Network, or HBAN, is hoping to raise new funds of €6 million as part of a 48-hour investor recruitment roadshow this November that will visit Dublin, Cork, Waterford and Galway.
A joint initiative of InterTrade Ireland and Enterprise Ireland, HBAN is looking for an additional 27 angel investors.
Business angels are typically successful entrepreneurs who invest in early stage companies and contribute their knowledge and contacts to help them grow. They provide finance in amounts typically ranging from €50,000 to €250,000.
John Phelan, the group's national director, told Fora the purpose of the roadshow is to "get new blood" to keep rolling investment coming from syndicates.
"The syndicates we get in might do somewhere between five and 10 deals over a two- or three-year period," Phelan said. "At a certain stage, they go: 'Right, I have to look after my portfolio and I can't do any more deals.'
"We need to replenish that and get a load of new blood in to keep it all alive and keep up the interest levels."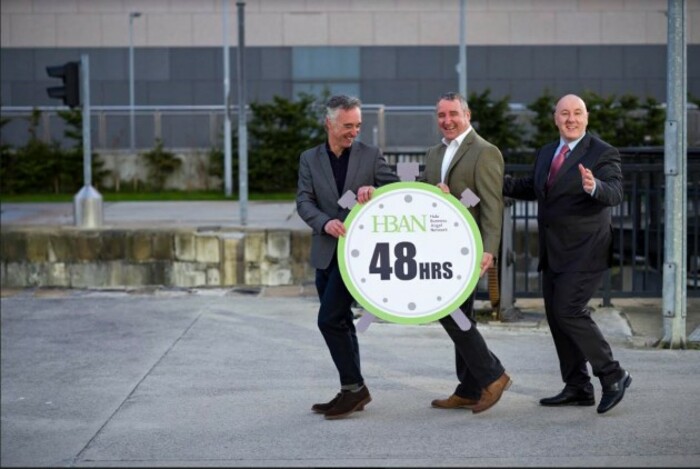 Source: HBAN
Screening
Phelan described HBAN as like "a dating agency" and explained that both sides go through a screening process in order to ensure quality deals are presented to serious investors.
"We try to pitch the most appropriate companies to the most appropriate investors," he said.
"We don't want every Tom, Dick and Harry – we just want people who are genuinely interested in investing," he said.
"My moral contract with the (startup) companies is that we bring good-quality angels who are interested in investing cash for equity. On the other side of the equation, we present well-screened opportunities."
Throughout the two-day roadshow, 12 startups from a variety of industries will pitch to current angels and syndicates, which will also give potential new investors "a flavour of what we do".
Tough love
When prepping startups for their 10-minute presentation, Phelan said he challenges entrepreneurs on their assumptions of their business.
"We do a good beating up," he said, "a good bit of tough love."
On the investor side, individuals are quizzed on how much they are willing to put on the table, their previous experience with early-stage investment and what industries they have expertise on.
"It's about making sure you're matching people's expectations," Phelan said. "This is a high-risk space. You have to be prepared to lose all your money."
In 2015, HBAN helped raise funding rounds of around €27 million. Of this, €10.8 million came from direct angel investments in 50 companies, while the rest was sourced from a mix of public and private funds.
There are currently around 500 active members in HBAN's network, according to Phelan.
read more on