What Irish distilleries need in order to lure whiskey tourists away from the Scots
The industry has set an ambitious target of hitting nearly 2 million visitors.
WHISKEY FIRMS SAY there's one thing that the industry needs to develop a multimillion-euro whiskey tourism brand: more competitors.
The Irish Whiskey Association recently published figures showing that 814,000 people visited whiskey attractions in 2017, some 81,000 more than the year before. The Ibec-affiliated organisation is hoping for that figure to more than double by 2025.
To help achieve that 1.9 million-visitors target, drinks companies want to see more distilleries with visitor centres popping up so that Ireland can attract connoisseurs who take grand tours of well-established whiskey destinations like Scotland.
There are currently 16 distilleries operating in Ireland and another 15 in the planning pipeline, including Diageo's new facility in Dublin.
According to the Irish Whiskey Association, 12 of the existing facilities hosted tours last year, two of which were new to the hospitality business.
Destination
Ireland's most popular attraction, Jameson's distillery experience on Dublin's Bow Street, accounted for just over a third of all whiskey tourism visits in 2017.
Ray Dempsey, who has managed the attraction since it opened in the mid-90s and oversaw its €11-million revamp last year, says individual players in Ireland's fast-growing whiskey sector should work together to build a 'brand' rather than look to siphon business from one another.
"We really need to be looking at how we get more people to Ireland and into the regions of Dublin and the different regions (around Ireland) in order to really grow a destination," Dempsey tells Fora.
"Really our opportunity here is to come together and to grow the destination … We need to share the visitors as opposed to all going out and trying to get people to visit individual distilleries. To really support that, what we need is more people joining the industry."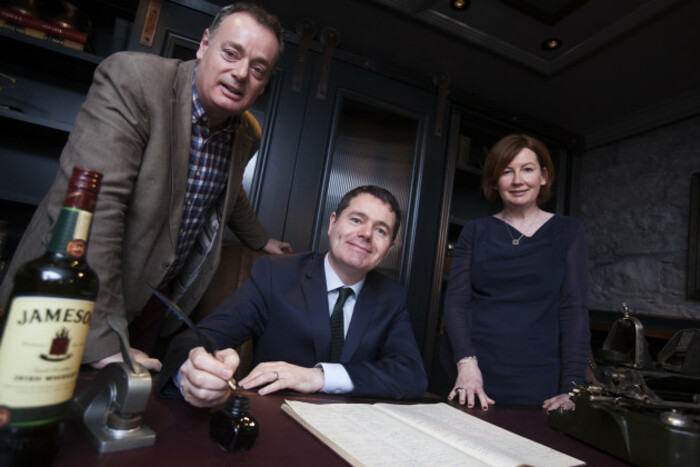 Source: Leah Farrell/Rollingnews.ie
It's a view that's shared by some smaller producers that have more low-key visitor centres inside working distilleries.
Bernard Walsh, the co-founder of Carlow-based Walsh Whiskey Distillery, says he would like to see more distilleries opening outside the capital, which is home not only to the Jameson experience, but also the Teeling Distillery and Quintessential Brands-owned Dublin Liberties Distillery.
"Distilling didn't start in Dublin; it actually started out in the farms," he says. "They don't need to be located in the big cities."
Walsh's distillery, which produces the Irishman and Writers Tears brands, has been hosting tours since 2016.
He says there are three main categories in whiskey tourism: salespeople and other trade visitors who work in the industry, passing tourists and the much-sought-after whiskey enthusiasts.
"I would say, in Ireland, we have boxed well above our weight in attracting over 800,000 visitors to our distilleries in 2017. We're more underweight when it comes to whiskey enthusiasts," he says.
"The reason being is that the Scots for decades have been banging that drum and the whiskey enthusiasts make their way in droves to Scotland where they can tour three, four, seven distilleries in a number of days because of the proximity of distilleries to each other."
Scotland – which welcomed 1.7 million whiskey tourists last year – is home to 149 distilleries in total and has operated a whiskey trail for roughly 30 years.
The Irish equivalent has yet to get off the ground, but Walsh believes it will serve as the key to beating Scotland by the middle of the next decade.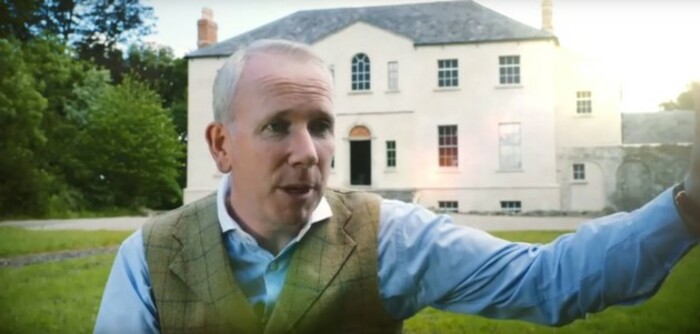 He says the Irish trail ideally would feature a distillery every 40 to 50 minutes by car: "One hour's drive from one distillery to the next, the visitor is quite happy to make their way. If you've got to go for hours for another distillery, that's a different kettle of fish."
Walsh believes further development of whiskey trails would require little extra infrastructure investment.
"If you take yourself around Scotland, these distilleries are scattered far in the highlands and out to the islands. While they've got some good roads, they've also got some not-so-good roads.
"Once you go north of Aberdeen, it's single-track. I would say it's almost part of the experience."
Licensing
In addition to seeing an uptake in the number of distilleries on the island, distilleries say the 'ceád mile fáilte factor' will also help the country distinguish itself from the Scottish offering.
The opportunity to deliver an "immersive experience" is what prompted David and Fiona Boyd-Armstrong of Northern Ireland-based Rademon Estate Distillery – the company behind ShortCross Gin – to open their doors to visitors following a €750,000 investment.
"We're not a museum; we are a working distillery," David Boyd-Armstrong says. "We think that's the strongest asset. When people come here, they'll actually see, hear, smell our stills in operation. That real uniqueness in how you build and develop that piece.
"We're welcoming people not just into the distillery; we're welcoming them into our home."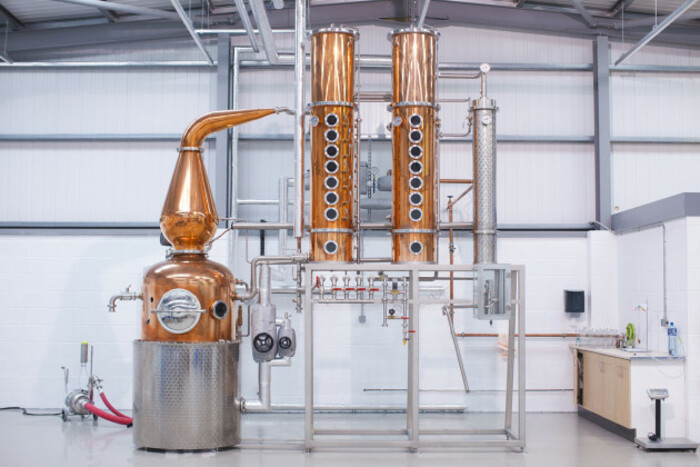 Source: Christopher Martin
The Boyd-Armstrongs – whose first batch of whiskey will soon be ready for consumption – say securing permission to sell produce on-site was a "crucial" element to opening up to visitors, although they had to jump through hoops to get it.
Under current rules in the Republic, distilleries can't sell on-site, although new legislation to change that is making its way through the Oireachtas.
Bernard Walsh says the new legislation will be particularly helpful for small distillers and new entrants to the market.
"I think it's a great start that for those that are distilling that they will be able to sell at their farm gate," he says. "We see visitors almost as whiskey ambassadors. We know that when they leave our distillery, they become whiskey ambassadors for us around the world."
Sign up to our newsletter to receive a regular digest of Fora's top articles delivered to your inbox.