As Dublin's office shortage intensifies, Microsoft is moving into WeWork's new co-working space
Fellow tech firm Twilio and US food company KIND Bars are also taking up desks in Iveagh Court.
TECH FIRMS MICROSOFT and Twilio have been revealed as two major tenants of WeWork's new shared office space in Dublin city centre.
The official opening of the company's first co-working space in Ireland, located in Iveagh Court, will take place today.
To coincide, WeWork has announced that tech giant Microsoft and online communication firm Twilio will be two major tenants in the block.
US-based snack firm KIND Bars will also move into the space and work alongside other small- and medium-sized Irish companies.
Iveagh Court, which can hold up to 1,000 workers, is already at capacity. A spokesman for WeWork told Fora that Microsoft and Twilio will both have over 100 staff based out of the space.
Microsoft has numerous arrangements with WeWork across the world, according to a spokeswoman for the tech firm. She added that the agreement in Dublin is the latest collaboration between the two firms.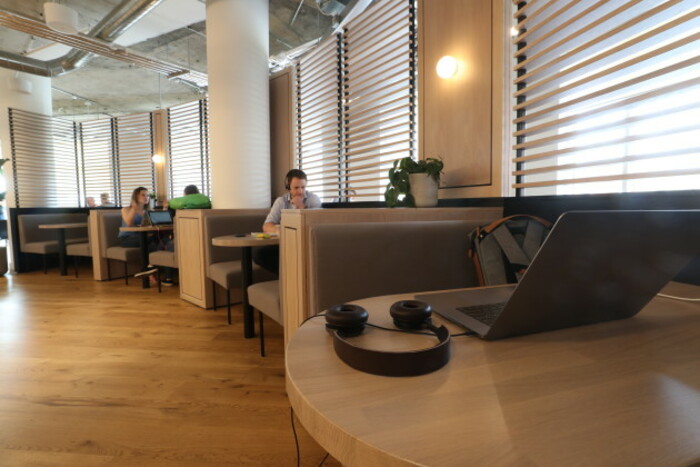 Source: WeWork
Last month, Dublin's cluster of co-working spaces were tipped to be the major benefactors of the capital's office shortage.
According to commercial property specialists CBRE Ireland, a number of new office developments are in the process of being built, but significant pre-letting of the space meant the scarcity of prime real estate in the capital was due to persist.
More than half of the office blocks currently in development and due for completion this year have already been leased.
Meanwhile, the flexible workspace trend has exploded in Ireland in recent years, with indigenous providers such as Iconic Offices, Glandore and Dogpatch Labs competing with international firms.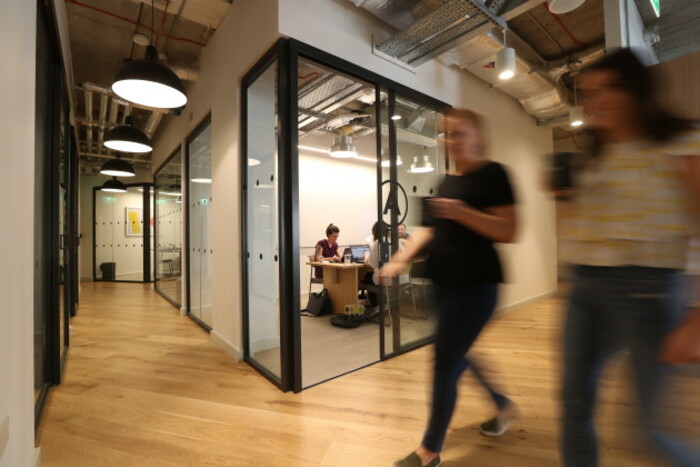 Source: WeWork
Further expansion
Ahead of the official opening of its first Dublin location, WeWork has already moved to expand its presence in the Irish capital.
It sealed a deal for a new Dublin docklands space and agreed to lease 4,600 sq m of the former Ulster Bank headquarters at George's Quay.
WeWork's Dublin expansion plans are part of US firm's wider focus on growing its European presence. The company recently revealed its intention to launch the world's largest collaborative workspace in London next year.
The co-working office business was set up eight years ago in New York by Adam Neumann and Miguel McKelvey. It now has 230 locations in 74 cities across 22 countries.
Sign up to our newsletter to receive a regular digest of Fora's top articles delivered to your inbox.