Overcoming the 'trough of disillusionment': How VR and AR are finding their second wind
Irish companies are finding greater opportunities in education rather than consumer products.
WITH THE PROMISE of virtual and augmented reality upending consumer entertainment not quite materialising, Irish companies working on the tech are finding greater opportunities in education, training and marketing.
Andrew Jenkinson, co-founder of technology firm vStream which works on VR and AR applications for clients, tells Fora that the numerous hype cycles have refocused expectations.
"This vision of the future where everyone was going to be putting a VR headset on and engaging with their entertainment content at home and in the cinema etc, that's not going to happen but there still is a place for VR," he says.
It's not hard to find examples of VR coming up short in the consumer field.
Sales of consumer VR headsets have declined regularly, only with bumps here and there, and late last year, cinema chain IMAX shuttered its VR cinema offering.
Jenkinson, who has been working with the technology in some form for over a decade, has witnessed the ebb and flow of VR and AR over the years.
"It's going to go through its natural hype cycle. I think it's heading into the trough of disillusionment," he says.
AR and VR "have a very specific place, they're not a one-size fits all solution".
There is still great promise in the tech as a marketing tool for companies or in tourism at visitor attractions and demonstrations in pharma and vStream has secured a number of big deals in the US and UK, including working with sports teams and car companies.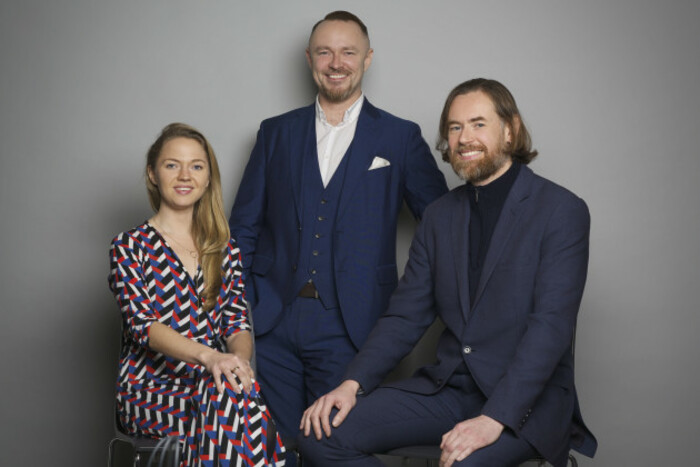 Source: vStream
VStream, he says, needed to prove itself overseas with some big name ad and marketing campaigns before the needle started to move here and ad agencies felt better about opening their chequebooks.
"There was too much hype about it in my view and it got oversold and over-promised and as a result it's going to under-deliver from an analyst point of view, but that doesn't mean it's not a healthy market."
Virtual education
For Dublin startup VRAI, the whole area of training and education presents the biggest opportunity.
The startup recently worked on an AR app for Samsung's new flagship smartphone Galaxy S10. The app was commissioned by the electronics giant's UK staff training arm after it saw the work it did with Samsung Ireland.
Managing director Niall Campion says the app is effectively a training and demonstration tool for Samsung staff to exhibit to mobile networks in the hopes they will sell its phones.
Through just one device, the employee can present virtual details on several phones and their features.
"(Samsung) doesn't sell direct to consumers. They'll have a training team whose job it is to go into the Vodafone stores and show the Vodafone staff how to sell Samsung phones versus Huawei phones or Sony phones," Campion says.
"This app is a USP (unique selling point) for those guys going to stores to be able say, 'Here's an AR version of the phone.' It has that cool effect."
VRAI never opted for the consumer angle and has been building up a track record in the area of training and simulation, having previously built a VR project on the ground for the UN in Somalia that teaches people about landmines that are still active in the region.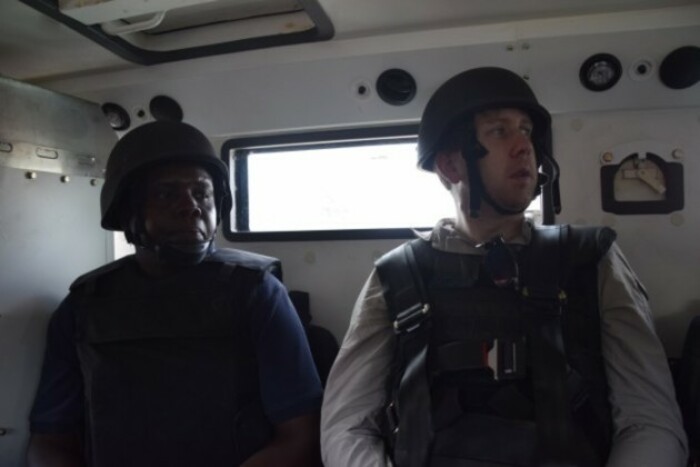 Source: VRAI
"Our business model is moving towards the training, particularly VR as a training tool and particularly in hazardous environments," Campion explained.
Investor expectations
Waterford-based investment firm Suir Valley Ventures has been bullish on virtual reality.
Firm co-founder Barry Downes tells Fora that "there's a lot of enterprise take-up of AR and VR".
"I think (it has happened) quietly because it's enterprise, it doesn't get a lot of headlines," he says.
One of its portfolio companies, VR Education, has been very active in developing VR-based training tools for big companies and academia.
"That's where we see a lot of soft skills training going. I would predict in maybe two, three, four years in the future it will be a common thing that leaders will be doing (this) to fine-tune their interpersonal skills," Downes says.
"There's still a massive gaming opportunity but I definitely see, over the long run, VR and AR being more of an enterprise product."
Last year Suir Valley appointed Isabelle O'Keeffe, based in Dublin, to scout companies – and there's a lot of activity to observe.
"The stage at which we invest, we are seed but we are looking for a little bit more traction," she adds.
To foster that traction and improve the ecosystem, VRAI is now teaming up with other companies in various sectors in Ireland to create an industry group to champion the space and "set up Ireland as a global centre for high quality VR".
Dubbed 'Eirmmersive', it will be "similar to what Animation Ireland do very well for the animation industry", VRAI's Campion explained.
Meanwhile VRAI is in the middle of raising fresh cash from investors and Enterprise Ireland and separately has received funds from the government's disruptive technologies innovation fund.
VStream remains bootstrapped and has no plans to change that, Jenkinson adds, as there remains a steady flow of business in VR and other forms of digital marketing that leverage new tech.
"Ireland is ready now, Ireland has an appetite for innovation," he says.
"It's very much alive and well, it's maybe just not as ubiquitous as Mark Zuckerberg thought when he paid $3 billion for Oculus a few years ago."
Get our NEW Daily Briefing with the morning's most important headlines for innovative Irish businesses.