VR Education turns its gaze to the US and Asia after sealing its Nokia deal
The Waterford firm is signing up companies and universities to use Engage.
VIRTUAL REALITY FIRM VR Education is targeting Asia and the US after launching a new training platform it promises will make learning more accessible to people on lower incomes.
The Waterford outfit, formerly known as Immersive VR Education, officially released its Engage platform for online educators, universities and corporate entities to run virtual reality training.
The service is also available to corporations to run meetings and training sessions for staff. Finnish telecommunications giant Nokia has signed up as the first corporate client.
Chief executive David Whelan told Fora that online education can be a good alternative learning avenue for people who can't attend traditional institutions, but online courses have traditionally had poor engagement rates.
"You're looking at an over-produced movie, you're reading some text and the outside world can get in and distract you," he said.
Through the Engage services, educators can run interactive classes where the participants, who join in by wearing a VR headset, can feel more engaged.
"We really want to open up education to people that can't afford to go to brick-and-mortar institutions," Whelan said.
"If you're living in the United States, you can expect to pay $100,000 over a four-year period for an education. That's pricing out middle- and lower-income families."
VR adoption rates are still a barrier, Whelan said, pointing to the high costs of headsets and high-end computers as well as difficulties in getting set up.
"Even if somebody could afford a VR headset, it was $1,000 for a laptop and about $400 or $500 for a headset and setting it up is a real pain. You have cables all over the place," he said.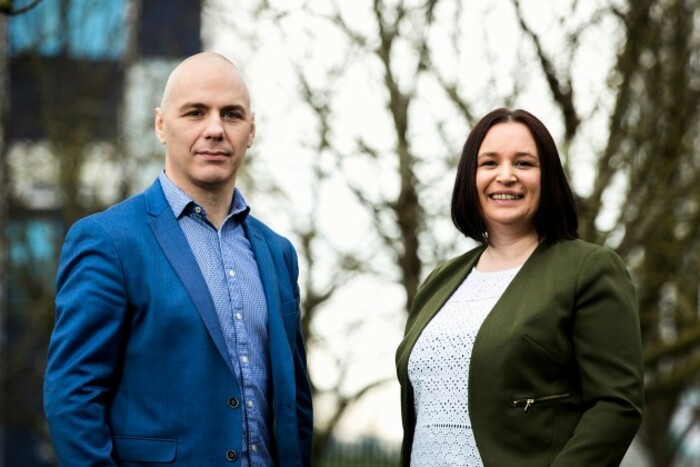 Source: Shane O'Neill/SON Photographic
Headsets are getting cheaper and easier to use, Whelan added, such as the Oculus Go from the Facebook-owned VR giant.
"It's $200 and we do support it. That's an all-enclosed headset, you just take it out of the bag and put it on your head and away you go. $200 is not a huge expense," he said.
"I remember a few years ago there was the Nintendo DS, which was €250, and they had brain training.
"Every mother in the country went out and bought it because they thought it would make little Jimmy smarter, even though there was no real research behind it, so I think a $200 headset is not a huge expense for someone's education."
[embed id="embed_2"]
Markets
Whelan said that VR Education in eyeing up the Asian market, where online courses have the most traction, and the US, where homeschooling is prevalent and can be targeted with new innovations like virtual reality.
Much of the content is free with a $5 subscription to access additional features.
Educators that can build and sell their courses on a revenue share model where the educator gets 70% and VR Education gets 30% of any sale.
VR Education is based in Waterford with 34 people while it has two staff in the UK and one in the US, covering roles like business development and marketing.
Founded in 2014, the company listed on the London and Irish stock exchanges earlier this year, raising £6 million.
Get our NEW Daily Briefing with the morning's most important headlines for innovative Irish businesses.