This Dublin startup is taking virtual reality into war zones
As part of our weekly Startup Spotlight series, we profile VRAI.
NIALL CAMPION SPENT most of his working life in commercial film-making and graphic effects – until a client approached him two years ago to talk about virtual reality.
While virtual and augmented reality have been around in one form or another for many years, the buzz has swelled significantly in recent times.
Tech giants like Facebook and Samsung have been throwing their weight behind the technology, making it far more accessible to the average consumer.
The technology has now matured greatly, says Campion, leading him to apply his film-making skills to the growing field. With that in mind, in 2016 he founded virtual reality content creation company VRAI.
Many of the conversations around the potential of VR centre on its entertainment applications, but Campion had designs on a different market – one that has already taken his companies to far-flung regions, including former war zones.
VRAI completed a project with the UN in Somalia to design a VR-based education and awareness programme that informs people how landmines are easily missed and set off.
The United Nations Mine Action Service is a unit of the UN's peacekeeping operations that finds and safely removes potential explosives, like IEDs (improvised explosive devices) and ERWs (explosive remnants of war), to make lands safe.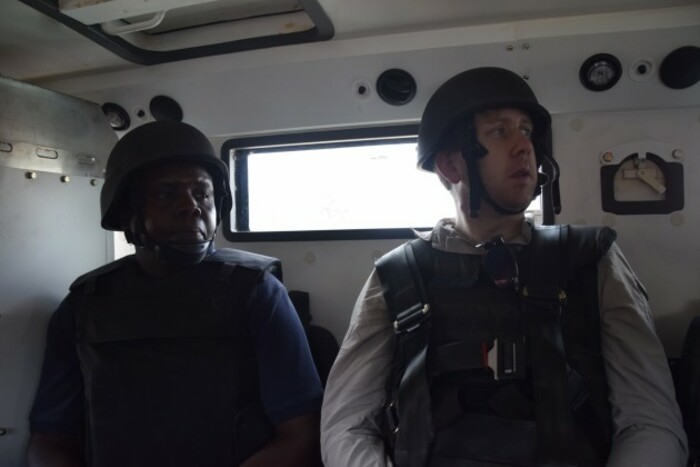 Source: VRAI
"The problem they were specifically having was (because) the UN in Somalia is divided into two distinct groups, the civilian side and the military side," Campion says.
"The civilian side was having trouble understanding the problems that the military side was having."
For many civilians it was difficult to grasp the true risk that military personnel were facing when travelling through war-torn roads and terrain.
"They didn't realise how difficult it is to spot an IED when you're in a convoy driving down the road."
The project involved VRAI travelling to Somalia and filming on roads that had been successfully cleared.
It created interactive 360-degree videos that outlined where mines and explosives had been found and how easy it was to miss them.
"The civilians could then put on the headset, completely immersed in that driving experience, and point out where those IEDs might be," Campion says.
"The idea was to show how hard it is to spot these devices when you're driving down the road. VR is great for that because it lets you go into any situation that's too dangerous."
The UN is now considering the use of VR technology in other war zones and conflict areas, he says.
Humanitarian projects
Most recently, VRAI completed a project in South East Asia with an organisation called ChildFund, which runs outreach and education programmes for kids in rural villages in countries like Vietnam and Laos.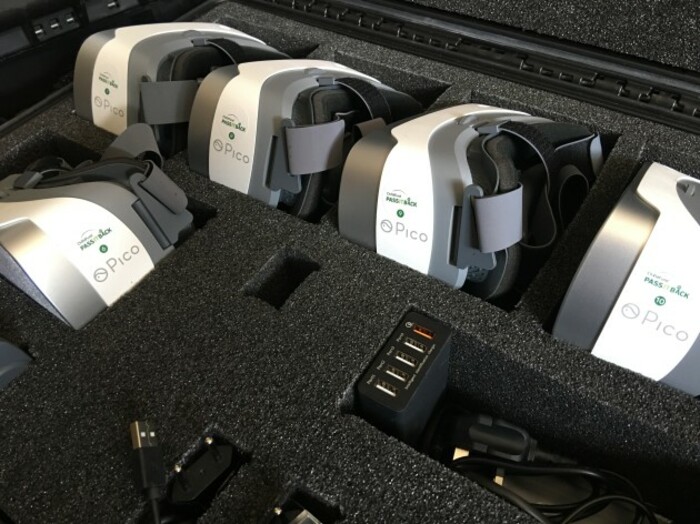 Source: VRAI
One project involved rugby classes for kids, teaching them exercise, good diets and leadership skills – but the programme had met with some resistance.
"The problem they were having was trying to get locals to buy into that programme. In Vietnam, where we shot, it's quite a patriarchal society," he explains.
"Basically they have to go to the village elders and convince them to let the children take part in this programme. They tried through the traditional ways, through literature and talks. (They thought) let's try something a little more high-tech."
VRAI shot a number of rugby sessions in VR and ChildFund brought headsets to the villages so parents could get an interactive preview of the classes.
"They can put on the headsets and see what their children will be doing in the sessions. I guess that's the power of VR."
Going global
That power comes with some challenges, especially when it comes to more remote places.
"Every project has its own problem," Campion adds.
During the ChildFund project, the company hit some delays in finding Lao and Vietnamese speakers to do the voiceovers.
The other issue for a small company like VRAI is transporting hefty camera and computer equipment to places like Somalia.
"We had to go through 15 security checks between Somalia and Dublin and the way back. So that's 15 times unpacking four laptops, putting them through the scanner."
Despite these hurdles, VRAI has a very global ambition.
While it has worked with the Irish Defence Forces and the ESB to develop VR and AR content for training and awareness videos, its sights are set on creating an international reputation.
"The reason we focused globally was because there just isn't enough in the market for Ireland really for what we do," Campion says.
In his experience, Irish clients will show some interest in VR but then decide to outsource the final delivery to an international company.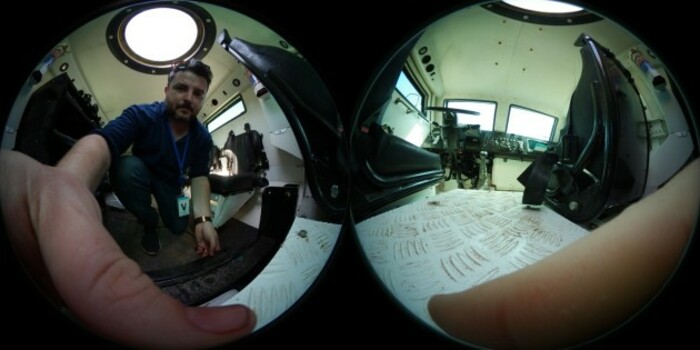 Source: VRAI
VRAI has not turned its back on commercial clients. It recently developed an AR app for Samsung that marketed the Galaxy S9 smartphone.
The largely self-financed company of six people is now seeking investment to expand its reach.
"We're at the point where we need to start looking for funding," Campion says.
"Early on I wanted to make sure there's a market there before I go start looking for investors so I can stand over, well here's 10 clients we've worked for and they've all invested in VR. It has validated that there's a business here."
Sign up to our newsletter to receive a regular digest of Fora's top articles delivered to your inbox.