The firm behind a major whiskey project says claims it would scar Westmeath are 'exaggerated'
Vault Whiskey Store has appealed the refusal for its €138m development.
A DECISION TO refuse a major whiskey project in the midlands over fears it would 'scar' the landscape has been slammed as "unwarranted, unfounded and unsubstantiated".
As previously reported by Fora, Westmeath County Council denied planning permission for Vault Whiskey Store to build a €138 million whiskey maturation complex in Moyvore.
The company applied to install 12 whiskey warehouses on a 100-acre site located 20 minutes from Mullingar.
The plan was to provide a facility where whiskey producers could store and mature their spirits in casks. The spirit needs to be stored and matured for a minimum of three years to qualify as Irish whiskey.
Each warehouse would have had a capacity of 12,500 casks. The project was slated for completion in early 2020.
However, Westmeath Council denied planning permission on the grounds that the development lacked "architectural merit" and would be at odds with the area's "sensitive rural setting".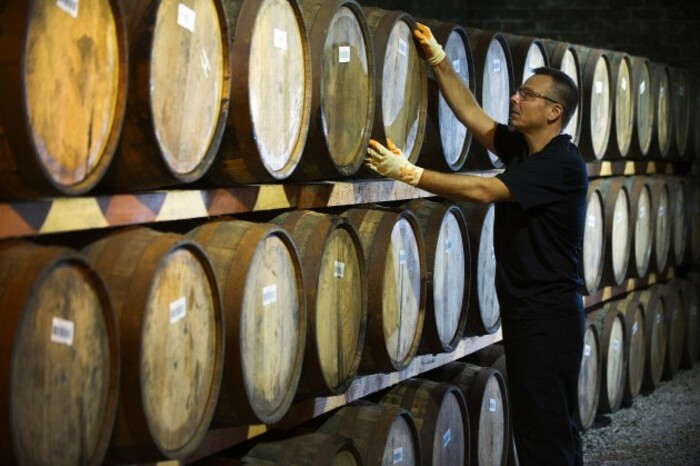 Source: Andy Buchanan/AFP/Getty Images
Westmeath County Council said in its refusal that the site "would result in visual scarring of the rural landscape … and would seriously detract from the scenic amenities and setting of this rural landscape".
Planners also rejected the project over concerns that its "visual dominance" would have an "overbearing impact" on a nearby house and diminish the property's value.
The council's decision has since been appealed to the national planning board.
In a document prepared by Cork-based planning consultant Harry Walsh on behalf of Vault Whiskey Store, the developer insisted that the proposed project "will not result in an excessively prominent feature on the landscape".
Agricultural sheds
As part of its application, Vault Whiskey Store hired two companies to conduct a landscape and visual impact assessment from multiple viewpoints. The report concluded that the complex was located within a "low-sensitivity landscape".
The company said the maturation warehouses were designed to be screened from a nearby public road "as the business does not require public profile or visibility".
It said the large-scale warehouses would differ from many other industrial buildings and would resemble farming sheds "which are prominent throughout the Irish countryside".
It said the proposed development would feature design elements that would have a "far less significant" visual impact than many other developments of a similar scale.
"High-quality materials are proposed, which include dark green facades with dark grey non-reflective roofing, which resemble the colours used in the agricultural industry," it said.
Vault Whiskey Store said it believed the local planning authority had "exaggerated" the potential visual impacts of the whiskey maturation complex.
It said criticism of the landscape and visual assessment commissioned by the company was  "unwarranted, unfounded and unsubstantiated".
[embed id="embed_2"]
National importance
Throughout the appeal to An Bord Pleanála, Vault Whiskey Store stressed that the proposed development was of national importance.
As previously explained by Fora, the whiskey industry has said it needs several large centres for maturing whiskey to hit growth targets.
Maturation is a crucial part of whiskey production. Legally, produce from distilleries can't be branded as Irish whiskey unless it has been matured for a period of at least three years.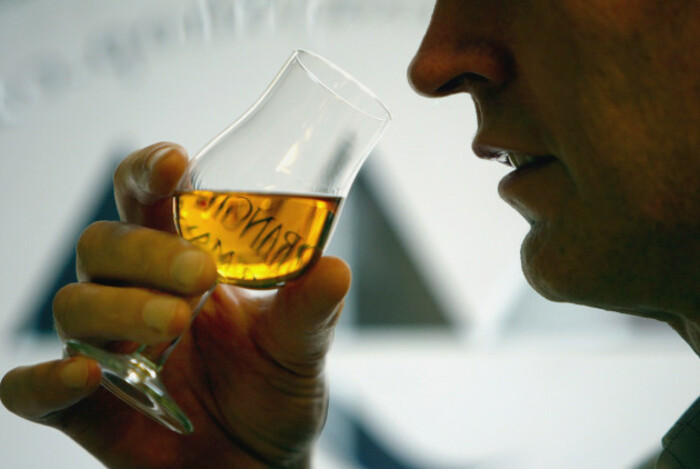 Source: Chris Furlong/Getty Images
However, large maturation warehouses are expensive to build. Developers must also adhere to strict fire safety laws, and insurance and security costs are high because the value of the product increases every year after the initial three-year period.
"The proposed maturation warehouse facility aims to address the primary challenge facing the continued expansion of the Irish whiskey industry: maturation," Vault Whiskey Store told the planning board.
It said larger, more established distilleries prefer to use their own maturation facilities and small- to medium-sized distilleries would benefit from central maturation complexes because such developments require significant investment.
"We consider that the council's decision did not have full regard to national policy and that the potential visual impacts of the proposed development were misunderstood and inappropriately assessed."
Sign up to our newsletter to receive a regular digest of Fora's top articles delivered to your inbox.