Bike issues and software problems: Why Urbo's bike-sharing scheme never came to pass
The company didn't follow through on its Irish launch and pulled services in the UK last year.
DUBLIN BIKE-SHARING STARTUP Urbo was beset by issues with its bikes and software that led to it pulling services in the UK and shelving its Dublin plans, according to newly filed accounts.
Urbo secured a bike-sharing licence from Dublin City Council in May 2018 but never put any of its stationless bikes on the street. The licence lapsed in May of this year.
Accounts just filed for Full Speed Limited, the company behind Urbo, set out a number of challenges that it faced including issues with its bikes and software and being unable to secure sponsors.
The filings show that in late April 2018, an Irish company called Sremium acquired a 51% stake in Urbo. This was shortly before Urbo successfully obtained the bike-share licence in Dublin.
Sremium, it said, was planning to lead the launch of Dublin services and manage its international business. It had already started operations in parts of London and in Ipswich.
However a note in the accounts state that  "prevailing conditions proved to be more difficult than expected".
The company added that interest in bike sharing had "significantly waned internationally", that uptake of the London bikes was poor and inventory had been vandalised, and that there were issues with the software. It also states that that there are issues with its bike stock.
Services were withdrawn from London last summer and all the bikes were transported back to Ireland.
Urbo also launched services in 2018 in the town of Ipswich, through Ipswich Borough Council and Suffolk County Council. A spokesperson from Suffolk County Council said that it had not heard from Urbo since June 2018 when it suspended operations in Ipswich.
As previously reported by Fora, Urbo was in regular contact with Dublin officials last summer regarding the status of its bikes and finding sponsors. However this did not pan out.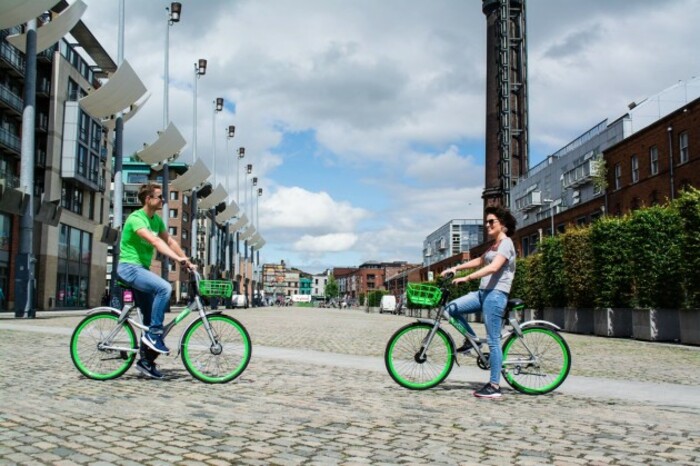 Source: Urbo
"(The) costs have proved to be too considerable compared to the estimated revenue from operating the scheme," the company said in these latest filings, adding that utilising the Dublin licence had become non-viable.
Inventory sale
According to the accounts, in December 2018, Urbo held an EGM at which Shane Connaughton, an existing shareholder in the company, agreed to purchase Urbo's bikes and brand name in exchange for transferring the 39.5% shareholding held by Connaughton's KC Capital to Sremium.
[embed id="embed_2"]
Sremium, the filings added, would be responsible for clearing Full Speed Limited's liabilities. 
Connaughton declined to comment on the matter and Sremium did not respond to requests for comment.
In May of this year, Dublin City Council awarded the second bike-share licence to new startup Moby, which plans to roll out bikes in late summer.
The other licence holder Bleeperbike has been operating in the capital for over a year now.
Get our Daily Briefing with the morning's most important headlines for innovative Irish businesses.