Uber's Jump still has Dublin in its sights for its electric bike sharing service
The company was unsuccessful in talks with officials last year but has plans for an Irish launch eventually.
JUMP, THE UBER-OWNED bike startup, still has designs on launching in Dublin after being rebuffed by city officials earlier this year.
The company, which provides on-demand stationless electric bikes and scooters for hire, met with Dublin City Council last November with a view to securing approval for its electric bike services.
However officials told the company in January of this year that it "would not be appropriate" to grant such an approval at the time.
Speaking to Fora this week, Ryan Rzepecki, Jump's chief executive, said that Dublin is still on the agenda for a launch but it would not be this year.
"We think Dublin is a great city. Obviously it has high cycling ridership and increasing every year," he said.
"We weren't able to make it part of our 2019 plans but I think as we're growing throughout Europe over the next few years, Dublin will definitely be something on the list."
Rzepecki said the "timing of it all" when meeting with city council officials led to an Irish launch being put on the back-burner.
"As we expand next year and we're adding more and more cities on to the road map, Dublin will definitely be something that we would look at … We weren't able to make it happen this year."
Dublin City Council has issued two licences for stationless bike-sharing services. Bleeperbike has been operating for over a year while second player Moby was granted approval recently. Both companies also plan to deploy e-bikes in the city.
Jump has since pushed ahead with its European expansion with launches in London, Berlin, Brussels and others.
The New York-based company was founded in 2010 and raised more than $11 million from VCs. It was acquired by Uber for a reported $200 million in April last year.
City transport
Rzepecki is in Dublin this week as part of Velo-city, a conference on the cycling industry and regulation.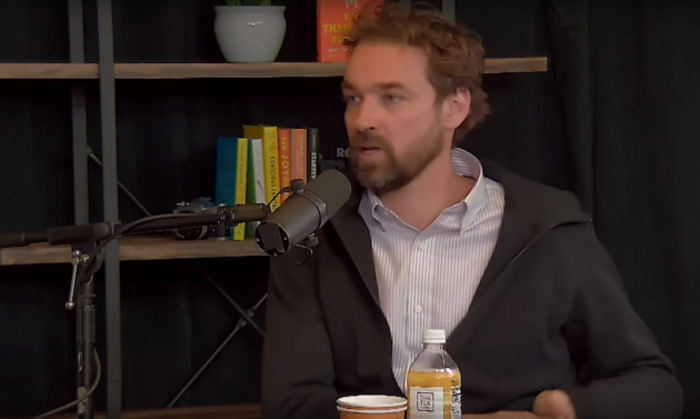 Source: YouTube/This Week in Startups
"In the last two years there's been a whole lot of change in the way these (bike-share) programmes come to market and are regulated," he said.
"It used to be you'd go and bid on a contract and they'd have one operator per city. The big change in the last few years is opening up the competition and having multiple operators under a permit."
He added that cities are still wrapping their heads around the best way to deploy and legislate for bike-sharing and e-scooter services.
The European market has been particularly buoyant with companies, including many from the US, flooding the streets with their products.
"It's just a matter of creating regulations that can work across all of them so that every time there's a new slightly different vehicle type, we don't have to reinvent the wheel."
Get our Daily Briefing with the morning's most important headlines for innovative Irish businesses.