'Dominating the space': Irish cybersecurity startup Tines has raised a further $11m to go global
The company is one of the domestic breakouts from a burgeoning cybersecurity scene.
JUST A FEW weeks after initially closing its series A round, cybersecurity startup Tines has sealed additional funding that brings its total investment to $15.1 million.
The Dublin company has raised an additional $11 million from venture capital firms Accel and Index Ventures with participation from Blossom Capital. This latest injection of cash comes shortly after Tines raised $4.1 million at the end of October.
Tines develops automation solutions for cybersecurity checks in large enterprises. It monitors systems for anomalies and automatically triages potential threats rather than relying entirely on human personnel.
The funding deals continue a trend of cybersecurity investment in Ireland this year, such as Evervault, another Dublin startup, which raised a significant seed round from several major US venture capital firms. Multinationals such as Accenture, FireEye and Symantec have also built large cybersecurity presences in Ireland. 
The funding marks a change of heart for Tines after chief executive Eoin Hinchy previously indicated that the company, which was founded last year, intended to remain bootstrapped for the time being.
"We were a profitable company almost from day one but when the initial offer came along, we just jumped at it because of the quality of the investors," Hinchy explained.
Tines had seen a swell of demand from customers over the summer that made the bootstrapped route much less tenable, he added.
"If you want to be a relatively small company and not compete on a global scale, then I think it makes complete sense to stay bootstrapped. We have pretty big ambitions about dominating the space," he said.
"We think the timing is spot on to capitalise on this and so having a healthy bank balance that will allow us to invest in things likes sales and marketing helps us expedite our road map and plans for global expansion."
Since last year, the startup has secured 10 large enterprise customers including Box and McKesson.
Hinchy, who is joined by co-founder Thomas Kinsella, told Fora that Tines will be investing heavily in expanding into the US as well as further developing the product's features.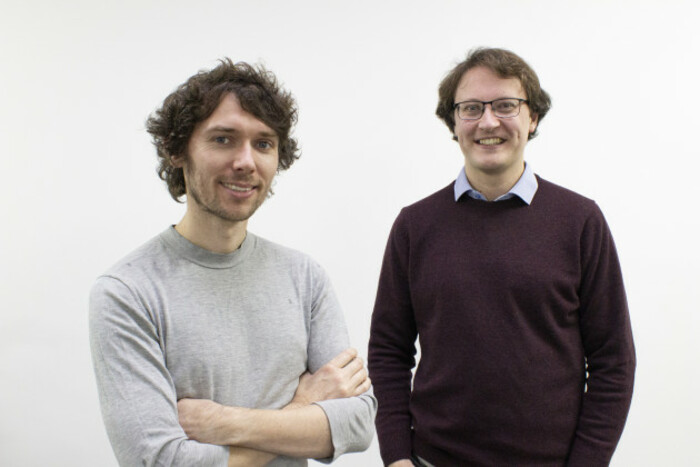 Source: Owen Glennon
The startup has a team of five which will grow to around 20 people next year, mostly in Dublin with some sales and customer support staff on the ground in the US.
"All our product, all our engineering, all our research and development will continue to be based here in Dublin," Hinchy said.
"We'll continue to expand the product. We still have a great bunch of early customers who are super vocal with their feedback so we'll continue to take their feedback on board and expedite what we  already planned to do."
Get our Daily Briefing with the morning's most important headlines for innovative Irish businesses.