Tines is building the automated channel for detecting and neutralising cyber threats
As part of our weekly Startup Spotlight series, we profile the cybersecurity company.
EOIN HINCHY SPENT years working in IT security when he began to notice some gaps that needed filling in the way anomalies and threats are handled.
Working in senior security roles at companies like eBay and DocuSign, he was at the frontlines witnessing how these large organisations have to stay proactive in their cyber defence.
Different companies have different processes but the common factor is the human being, which became the spark for Hinchy's own startup.
"It was while I was in DocuSign that I began to see the need for a platform like Tines. We were dealing with a lot of repetitive manual work," Hinchy says.
"We had lots of really talented people but they were all focused on responding to these manual tasks."
Tines, founded early last year, has built a cybersecurity software platform that helps companies and enterprises automate the discovery and remedy of potential threats in their networks.
Workloads
Large companies on average deal with 10,000 alerts a day, Hinchy says, creating a practically insurmountable mission for teams of human security engineers.
"The way most security teams work is they will have a number of technologies that detect security anomalies so things like firewalls, antivirus systems and all these tools detect something potentially nefarious and create an alert."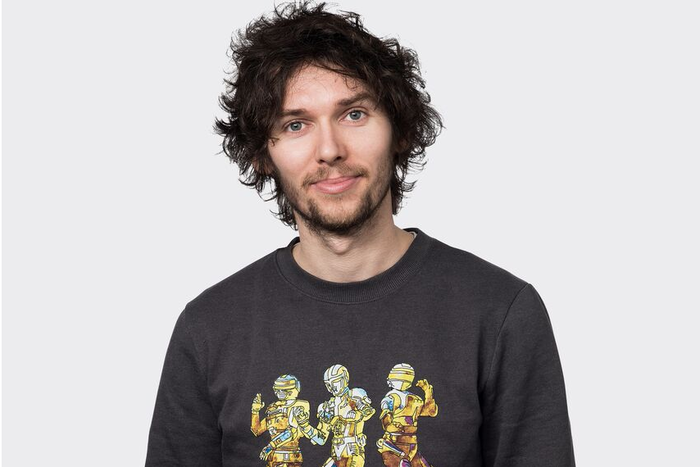 This alert ends up in the lap of a security analyst who has to go through a series of steps to determine the viability of the threat and if necessary negate it.
Tines acts as a kind of intermediary, Hinchy explains.
"Regardless of where this alert is coming from, Tines receives it and then in an automated way, it performs all those manual steps without needing any kind of human interaction and it will ultimately determine whether or not the alert warrants action."
Tines has been built with an out-of-the-box approach, he says, allowing companies with limited technical resources to deploy and configure the platform in their organisations.
It also allows for personalisation, to automate certain features and ensure other alerts go to a human if that's what the company prefers.
For example, a phishing email that lands in the inbox of the chief executive may need some scrutiny from human eyes.
"Tines can actually offload the decision making to a human. You've got the best of both worlds."
Independence
To date, Tines has amassed a number of big name customers including Bank of Ireland and Hinchy's former employer DocuSign.
It plans to target more potential customers outside Ireland, particularly in the US and the UK.
While Tines' platform can be configured for companies big and small, Eoin wants to target the larger end of the spectrum.
"Right now we're targeting companies that have a relatively mature cybersecurity programme themselves," he tells Fora.
"That will typically be companies that have more than a thousand people or else smaller companies who are working in very regulated industries who would have a very specific security requirement that may require a platform like this."
However it still hasn't invested any considerable resources in sales and marketing yet.
"We're security engineers by trade and as a result all our growth and all our customers come from word of mouth."
Just over a year into the business, Tines has eschewed venture capital and outside investors. Instead it has been funded through its own revenue.
In a time where the typical route for young companies is to raise seed capital to fuel early growth, Tines stands out as unusual.
Hinchy admits that it has been a tricky option but one that he and the team felt was best for the company.
Independence is key for the startup he says and while raising VC money isn't totally off the table in the future, the company is focused on product development.
"It was a challenge for sure but it really helped us focus. I think being forced to really focus on the customer needs and problems has really made our project much more applicable to our targets and our customers," he says.
"If we went down the route of being VC-funded, we wouldn't have had that same customer focus."
Get our Daily Briefing with the morning's most important headlines for innovative Irish businesses.