How tech firms outside Dublin are luring staff away from an overheating capital
Companies in Cork, Limerick and Galway are targeting workers increasingly priced out of Ireland's main city.
OFTEN PRESENTED AS the jewel in the crown of Ireland's technology sector, Dublin and its Silicon Docks are losing some of their lure.
While the capital has successfully attracted virtually all of the world's biggest tech companies, snowballing cost-of-living pressures – mainly due the city's acute housing shortage – are acting as a brake on firms' ability to attract staff.
"I personally feel Dublin is overheating a little bit," says Ronan Murphy, chief executive of Cork-based cybersecurity firm Smarttech.
"If you look at the amount of buildings and office space being built, there is not the same amount of housing to accommodate them.
"When I look at our business, it would be more convenient for me to be based in Dublin, but my entire cost base would skyrocket because the cost of living is so high."
Previously, Fora reported on how international tech recruiters were facing the challenge of pitching Ireland's biggest city as a great place to work amid spiralling rental costs.
But it appears Dublin employers may also face fierce competition from companies based in the country's other major cities.
New data compiled for Fora by jobs website Indeed indicates there has been an increasing number of Dublin-based workers browsing listings for tech jobs in Cork, Galway and Limerick over the past three years.
Since January 2015, there has been a 70% increase in Dublin-based workers looking at tech jobs in Galway, a 53% increase in people looking at similar roles in Cork and 45% increase for Limerick jobs searches.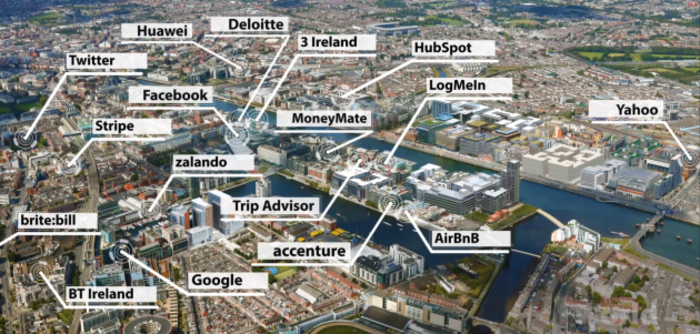 Source: Smart Docklands
Last year, a report from recruitment giant Morgan McKinley also noted that more jobseekers are specifying to recruiters that they are looking for a opportunities outside Dublin.
The apparent eagerness from candidates for opportunities outside the capital – both among Irish-based workers and those coming into the country for work – is something tech firms in the smaller cities are keen to capitalise on.
"Over here in our company, we have a few different sources of talent," says Barry O'Sullivan, the chief executive of Galway customer analytics firm Altocloud.
"We have a big AI research centre in the university and we get a lot of PhDs out of there.
"Another source then is what we call 'escapers'. That represents the people in tech companies in Dublin, not all Irish, who want to move to the west and who are looking for a nicer life and more disposable income."
O'Sullivan says that nearly a third of his company's 25 employees fall into that "escapers" bracket.
Leaving Dublin
The theme among workers looking to leave Dublin is often the same – a feeling of slowly being priced out, fuelling a desire to relocate to cities where the cost to either rent or buy a home can be less than half that in the capital.
Earlier this month, Taoiseach Leo Varadkar suggested leaving the country to save for a mortgage is an option for young people, but O'Sullivan says they should go west instead.
"The salary is roughly equal, but the cost of living is a lot lower in terms of renting and so on."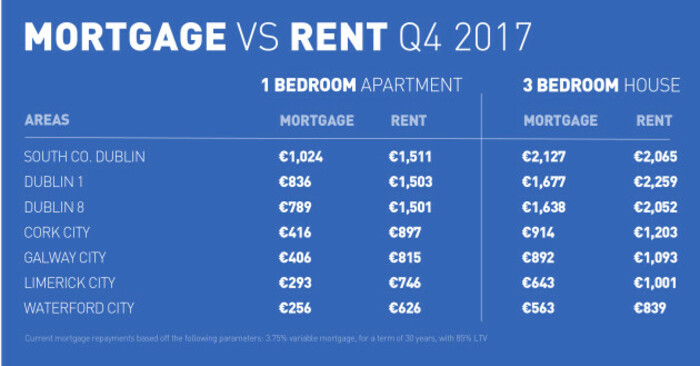 Source: Daft.ie
Click here for a larger version
Eventbrite's Cork site lead, Amanda Darmody, says she finds many people the firm interviews are looking for a "lifestyle change".
"I think people are starting to look at things differently. They are looking at lifestyle and making a decision based on what kind of life they want to have," she says.
"They like that Cork is a compact city, it's very easy to get around and everything is on your doorstep. You don't have to go very far to be out of the city as well."
She adds that Dublin-based interviewees talk about finding it increasingly hard to get around the capital as traffic snarls and long bus commutes are compounded with changes like the recent launch of the Luas Cross City project.
Another Cork-based tech firm, Teamwork, is also trying to lure workers looking for a better lifestyle and a different culture to that found in a larger, corporate setting.
"I'm seeing that people want to move away from multinationals and go into a startup vibe we have ," says Teamwork recruiter TJ Leahy.
"We're owned by two software developers, so it's not a corporate environment at all. I think people appreciate that. So instead of working in a formal role, you can come and work for us and work your own hours essentially, you don't need to be in the office 9 to 5."
At the Limerick office for medtech company Cook Medical, HR manager Carla DiBenedetto has been finding a steady stream of people who come from the region looking to leave Dublin now that there are local work opportunities on offer.
"We're in talks with a candidate at the moment who is based in Dublin and she's looking to relocate to Limerick is because she's originally from here," says DiBenedetto.
"Her family is from here and the cost of living in Dublin is very high and she would like to be able to settle down and buy a house. That's what we're seeing quite often."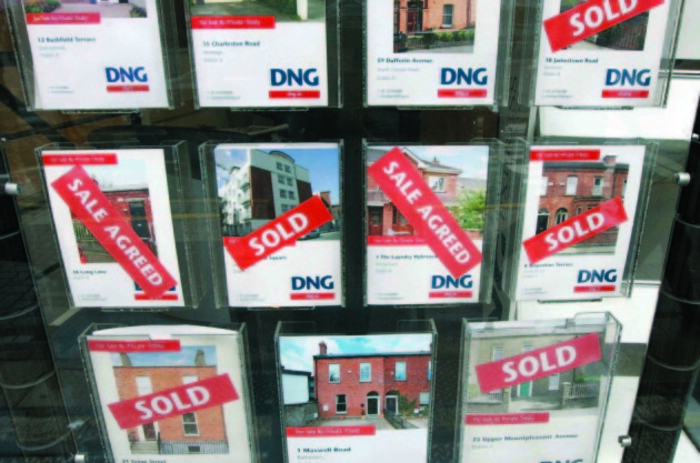 Source: Sam Boal/RollingNews.ie
Perks and benefits
Nevertheless, it's far from as simple as merely offering jobs and watching the candidates file in – many firms are also rolling out the perks in order to attract staff.
Eventbrite, which is looking to double its team in Cork, offers benefits that include €100 a month towards travel expenses, a €40 weekly Deliveroo credit and a €50 'wellness reimbursement'.
"They are practical benefits, things people really appreciate rather than just throwing benefits at people," Darmody says. "It's just to make things a little bit easier.
"Everyone has health insurance and a pension as well. And we give more time off so staff can strike the right work-life balance – 25 days plus bank holidays, which is 34 days in total."
Over in Galway, O'Sullivan's Altocloud is also going the extra mile to get staff to consider a move to the west.
"We're a startup, we give everyone shares in the company, and the idea is if some day in the future we sell for a lot of money, everyone would make a lot of money as well.
"But we don't compete with the big multinationals on perks, we don't have pool tables or free food or anything like that."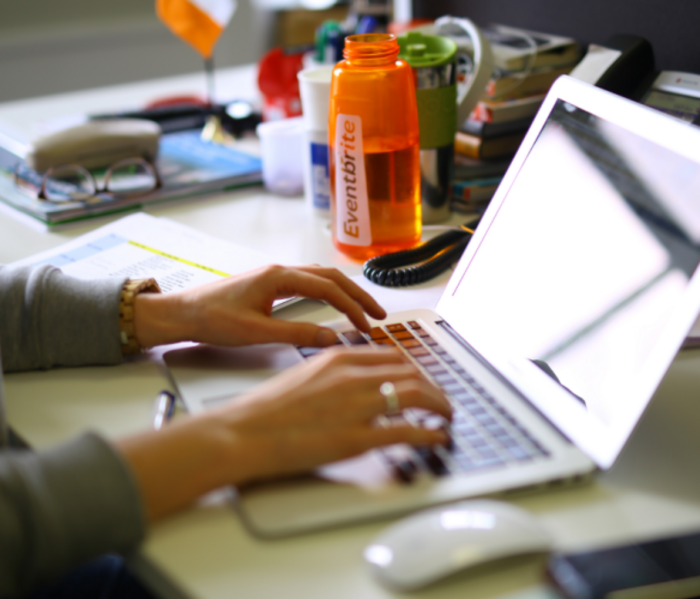 Source: Eventbrite
It's a different approach again for Smarttech in Cork, where Murphy says the focus is on the quality of work for any prospective hires.
"We pay well and it's an enjoyable work environment. But we also work with some of the most sophisticated tech on planet earth. There is not a lot of people doing what we do.
"For example, we were the first company globally to work with IBM Watson for cybersecurity. So if you wanted to work with Watson, you could go to IBM in Atlanta or you could come to us in Cork.
"We find a lot of cyber security professionals want the quality of work. The guys we're working with don't have any interest in foosball or pool tables, they want to work at the coalface of cyber and see all the good, bad and the ugly."
Problems
While lower cost of living is an easy pitch for firms outside Dublin, each of the second-tier cities have their own problems to overcome in attracting staff.
Limerick, for example, is still recovering from its poor image from previous years, according to Cook Medical's DiBenedetto.
"Historically, Limerick probably didn't have the best of reputations. There has been a lot of development in the city and it has undergone a transformation which has helped it shake that negative image of the city.
"It's much more vibrant and there's much more to do. A huge amount of new companies have set up their operations in the city as well, with a lot of new jobs being created."
Many of the issues in Limerick, Cork and Galway are similar to those found in Dublin – congestion and a shortage of accommodation – just on a smaller scale.
Galway is suffering from at-times-severe traffic snarls, while Eventbrite's Darmody says transport infrastructure in Cork also needs a lot of investment.
"Sometimes it feels like you need a car to get around. A lot of the people we would be hiring are those who have landed here and they want to live in the city centre or somewhere accessible – they don't want to need to invest in a car."
And, despite dramatically lower housing costs than Dublin, there remain issues in each of Cork, Galway and Limerick when it comes to housing.
Average asking prices for rental accommodation in all of the cities have risen more than 65% since the trough of the recession.
It's a problem exacerbated by tech firms trying to outbid one another for the best recruits, according to Murphy of Smarttech.
"(Poaching staff) is going to drive up the cost of doing business and if you do that we become uncompetitive from an FDI perspective.
"So you have a multiple-edged sword, there's a housing crisis, congestion problem and then the cost-of-doing-business problem."
Sign up to our newsletter to receive a regular digest of Fora's top articles delivered to your inbox.