'Horror stories' about Irish rents are turning foreign tech workers off in their droves
There has been a big increase in candidates turning down job offers, one recruiter says.
THERE HAS BEEN a significant increase in foreign workers turning down the chance to relocate to Ireland for high-paid tech jobs.
That's according to digital and tech recruitment firm Prosperity, which said the rejection rate for job offers in Ireland had doubled since last year – up from an average of 15% to nearly 30%.
The Dublin-based recruiter said that the main issue turning foreign workers off a career move to Ireland is the housing shortage.
Workers headhunted by the firm have cited "horror stories" about the Irish rental market as a big factor in their decision.
Instead of moving to Ireland, foreign talent is now opting to stay put or move to tech hubs such as Lisbon and Berlin – two cities which can offer a significantly cheaper cost of living than the Irish capital, according to Prosperity.
Earlier this year, Dublin was ranked the second most expensive city in the eurozone for expat workers, while analysis by the Economist Intelligence Unit also showed that the Irish capital is nearly as expensive to live in as London.
In its analysis, Prosperity said that the salary on offer in some tech roles in Ireland is marginally better than in competitor cities in Europe.
However, the recruiter noted that foreign workers considering a relocation are wise to the fact their euro will go further in many alternative locations.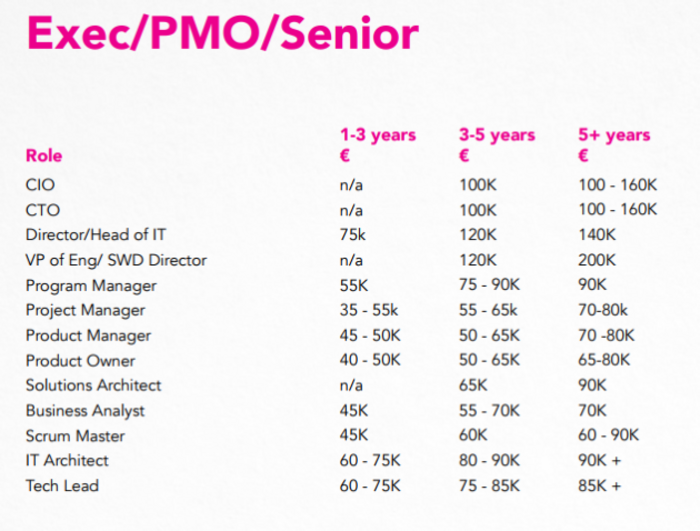 Tech workers in Lisbon might earn up to 15% less than they would in Dublin, but rental costs for an apartment in the Portuguese capital are dramatically lower.
Crowdsourced comparison site Numbeo puts the overall cost of living in Dublin, including rent, at 75% above that in Lisbon.
Meanwhile, in Berlin there is a higher availability of accommodation to lease and rents are around half those in the Irish capital.
Earlier this year, the Daft Rental Report for the first quarter of 2017 highlighted that the average rent in Ireland stood at €1,131.
The report also showed that there were just 3,084 properties available to rent nationwide on 1 May. This is the second lowest number on record since January 2006.
It has been suggested by Aengus Kelly, chief executive of Dublin-based lessor Aercap Holdings, that the government should introduce aggressive tax reductions to attract skilled foreign workers.
Developers wanted
Prosperity noted in its analysis that the current cluster of Irish universities does not produce enough tech and digital talent to sustain the growth in the sector.
Nearly half of all tech jobs posted are for candidates to fill coding roles, while python specialists and front-end developers are in high demand within the category.
Furthermore, the number of full-stack developer job posts are up eight-fold since the same point two years ago.
Prosperity said that, in many cases, tech firms are forced to offer stronger salaries and relocation packages to tempt prospective hires over to the Republic.
The Ireland-based recruitment firm has said that due to the recruitment crisis, it has expanded its service to provide for companies in other European markets such as Paris, Berlin and Lisbon.
Sign up to our newsletter to receive a regular digest of Fora's top articles delivered to your inbox.
Note: Journal Media Ltd has shareholders in common with Daft.ie publisher Distilled Media Group.