Tech has been the driving force behind the taxi industry's evolution and it's not slowing down
Drivers and traditional companies have been thinking on their feet to keep up with new apps.
SITTING IN A rank in front of taxi driver Jim Waldron is a line of Dublin cabs.
Looking along the roofs, Waldron recognises antennas attached to the top of each car and attributes them to different taxi companies around the city.
"There's Lynk and National Radio Cab, just to name a few," he tells Fora when we speak to him on Tuesday morning. Inside there are also plenty of phone apps open using different services to scour the city for fares. 
"They are all using a mix, and I think that's what's happening with a lot of guys," Waldron said. "There's a YouTube video and a guy has six different phones on the dash for different companies. You're probably better off because you can pick and choose," he explained.
When it comes to apps, Free Now is the dominant player. The company is set to have some more competition as Uber rival Bolt looks like it is eyeing up an entry to Ireland's ranks. Fora reported earlier this week that the Estonian ride-hailing company is hiring a country manager based in the capital to launch its operations.
Any new player in the Irish market faces slightly different challenges to our European peers, with Irish law allowing users to only book fully-licensed taxi drivers.
It's apparent when speaking with Waldron and other industry members that these apps have transformed the way that taxi drivers do business.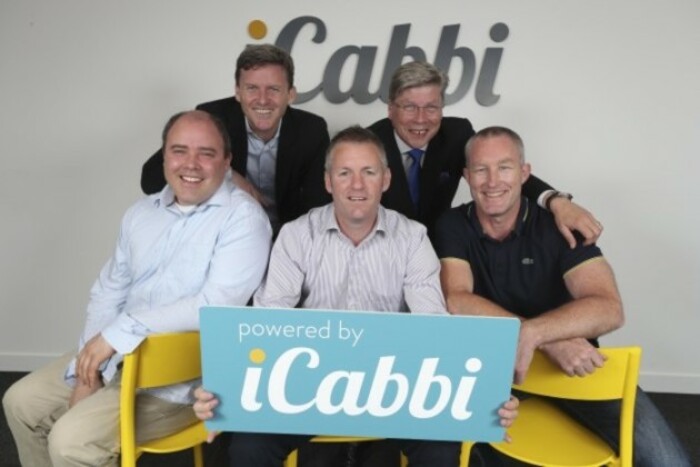 Source: Conor McCabe Photography
Changing patterns
With apps improving user experience and making it easier to book a taxi in minutes, traditional taxi companies have had to invest in their tech systems to entice customers that now expect seamless service.
iCabbi, a Dublin-based taxi software company that was acquired by French auto giant Renault in 2018, provides different tools to taxi companies, including technology that automates bookings made online and through an app. It also has voice recognition software.
"The core product is the dispatch product. Your booking comes in, the system automates it and sends it out to the driver," Sinead Gillett, the head of content at iCabbi, told Fora.
She said the biggest tech-driven change for the taxi industry in Ireland is automation.
"Ten years ago you would have just had tons and tons of operators taking more bookings so the more people that you can get to use an app, the less of a human element is needed," she explained.
"All taxi drivers are trying to automate their business by 60% or 70% and there are always going to be people who want to talk to an operator," she said.
iCabbi is focused on getting the driver to passenger in the shortest amount of time possible and also has developed an API that allows other services to tap into the technology, like payment providers.
The company said it has helped Lynk Taxis grow its fleet from 500 to 1,500 cars through its technology.
Vincent Kearns, chief executive of Xpert taxis, told Fora his company has also invested in tech to keep apace. 
"App companies like Uber brought the change and for the traditional companies like ourselves – who always adopted new tech – knew we had to be flexible in a changing environment and that's why we are still here," he said.
His company provides services for corporate accounts in the city and throughout Ireland including the multinationals, legal firms, banks and hospitals.
Tech won't cut it on its own. Kearns said for the company to maintain its market share it has gone on the acquisition trail. 
"As part of the changing environment, we've acquired a lot of smaller companies. Mergers and acquisitions are the way forward in the industry," he explained.
Thanks to the change the apps have brought, Kearns said a lot of smaller companies have "gone by the wayside".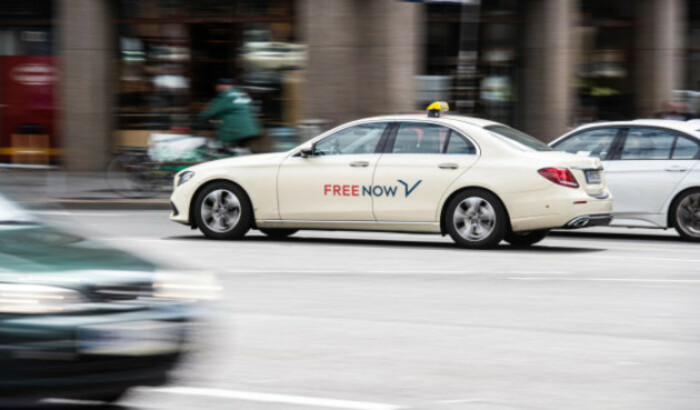 Source: Daniel Reinhardt/DPA/PA Images
Pattern changes
Dublin Taxi drivers first turned to the Hailo app when it launched in 2012. It was set up by three London taxi drivers and the app worked by allocating jobs to the nearest car.
Hailo performed strongly in Ireland before it was merged with MyTaxi in 2016 and was rebranded. The app went through another facelift last February to become Free Now,  after Daimler and BMW merged various mobility service companies including taxi-hailing apps Mytaxi, Clever, Beat and Kapten to launch a uniform service across 100 European cities.
Earlier this week, taxi drivers that use the app were notified that from 13 January the commission they pay to the company from each fare would increase from 12% to 15%. As a spokesman for the National Private Hire and Taxi Association, Waldron told Fora the change would be noticed by taxi drivers that use the app.
In a response to questions posed by Fora, a Free Now spokesperson said in a statement the company decided to increase the commission to "be in line with the rate applied in the UK since last August."
"While the price of most things has increased over that time, we have not changed our 12% commission structure and have kept it low for as long as possible including over the exceptionally busy Christmas period that has just passed," the spokesperson said.
The company said it has "transformed the taxi sector in this country, with passengers and drivers benefiting hugely from the ease-of-use a ride-hailing taxi app has offered".
Despite the prospect of increased competition, Free Now is a fixture among the industry. According to the latest National Transport Authority figures, there were a total of 20,733 licences issued this year, while Free Now said it has expanded the fleet using the app to more than 14,000 drivers and intends to continue to grow that number and invest in developing the app.  
Get our Daily Briefing with the morning's most important headlines for innovative Irish businesses.