An airport in upstate New York wants a piece of Ireland's budget transatlantic boom
Syracuse Airport officials have met with both Norwegian and Wow Air about new routes.
SYRACUSE AIRPORT IN upstate New York has approached budget airlines, government officials and all Ireland's international hubs in a bid to link new transatlantic routes to the US.
The airport, the largest in central New York state, was set up in the 1960s and currently only operates flights to destinations within the US and to Canada. On average, it handles around one million passengers annually.
In March, representatives for Syracuse Airport met with Department of Transport, Tourism and Sport secretary general Graham Doyle and Fine Gael TD for Waterford John Deasy – who was recently appointed as a special envoy to the US.
The US airport's representatives discussed the feasibility of setting up regular flights between Syracuse and Irish destinations such as Dublin and Shannon.
A spokeswoman for Syracuse Airport told Fora that the group wants to establish a direct service to the Republic and Northern Ireland and there is "great interest" from Irish airports in increasing transatlantic services.
In addition to its governmental lobbying efforts, Syracuse officials have also met directly with representatives for Dublin and Cork airports, while talks have also been held with Shannon, Knock and Belfast airports.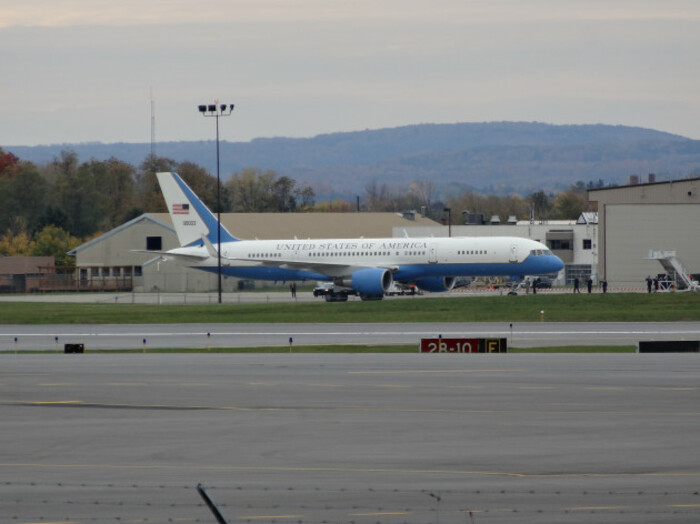 The group also confirmed that it met with representatives from both Norwegian Air International and Wow Air at the Routes Europe conference in Belfast in April.
The spokeswoman said that no commitments have been made with any airline operator to run flights between Syracuse and Ireland.
However she added that the wider area surrounding the airport has a large catchment of Irish-Americans – the fifth-largest in the country when the population of Buffalo is included –and the hub is not constrained by capacity issues.
Long term
Nevertheless, despite the eager lobbying efforts by the US-based airport, little firm progress has been made to date.
Ultimately the decision to organise any new transatlantic flights lies with the airlines – which appear cool on the idea of flights to Syracuse, a city with a metropolitan population of around 650,000.
Norwegian, which runs flights from Ireland to secondary airports outside Boston and New York, told Fora that it has no immediate plans to add any more new routes to its portfolio of flights to the US.
Earlier this week Norwegian chief executive Tore Jenssen said that he is "very certain" the budget carrier will launch more flights from Ireland.
A spokeswoman for Wow Air said that although the airline continually reviews its network of flights and considers opportunities for growth, it has no new routes confirmed for 2018.
The airline recently suspended its flights between Cork and Reykjavik, which connect on to the US, although it continue to operate the route from Dublin.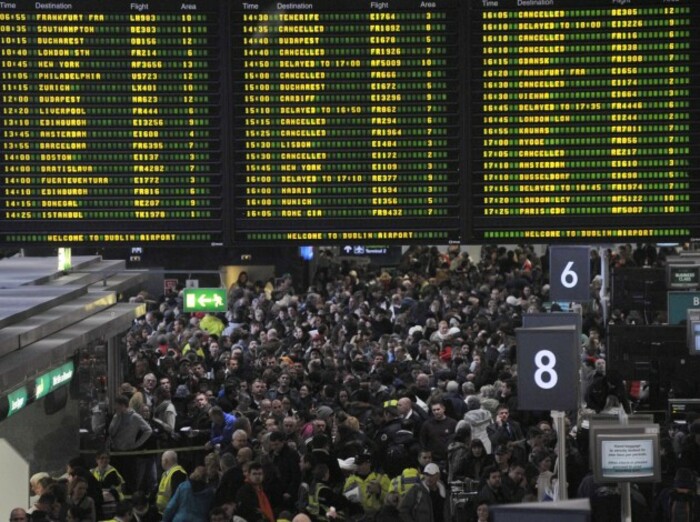 Source: Sasko Lazarov/RollingNews.ie
US visitors
Recent statistics that track overseas visitors to Ireland have shown that there is a growing number of tourists coming from the US to Ireland.
Between January and May of this year, there was a 24% increase in the number of trips to Ireland by US tourists when compared to the same period last year.
Earlier this year, Eoghan O'Mara Walsh, chief executive of the Irish Tourist Industry Confederation, said that the new transatlantic routes on stream this year will "open up Ireland as a tourism destination".
However he warned that rival UK destinations like Scotland risked taking some of the traffic as they benefited from the favourable exchange rate with a weakened pound.
Sign up to our newsletter to receive a regular digest of Fora's top articles delivered to your inbox.
read more on