'The market wasn't ready at first, retailers ran a mile. We had to go back to the drawing board'
After biding his time, this entrepreneur wants to take over the world with sweet potato fries.
THE STORY OF how I set up my own food company starts off when I was in art and design college.
I was studying painting in Belfast and then came back down to Ireland to study for a visual communications degree.
It's a degree someone with creative director or art director experience comes out of and goes into advertising with – it's more on the arts side of the business.
During summer holidays from art college, I decided to work in the Dublin fruit and vegetable market for my family's business – Sam Dennigan & Co.
There was always summer work there and I would label things, box things and clean things – anything to earn a bit of money.
When I finished arts college, I realised visual arts wasn't for me very quickly because after getting some business experience and having a bit of money, I realised I wanted to be a bit more independent.
So I started working for the family business and got involved in every element of it from sales, to operations, to IT and then back into sales and marketing.
I love sales, love selling and love the goal-orientated nature of it. It's a great buzz and the real front line of a business.
But I think a lot of young people, including myself, shy away from sales because they don't see it as a sexy part of business – they see the gritty, on-the-road perception of it.
Sales has changed a lot as a profession in the last 20 years and it's the only thing that keeps businesses going. I like to be at the front of everything and sales is where that is.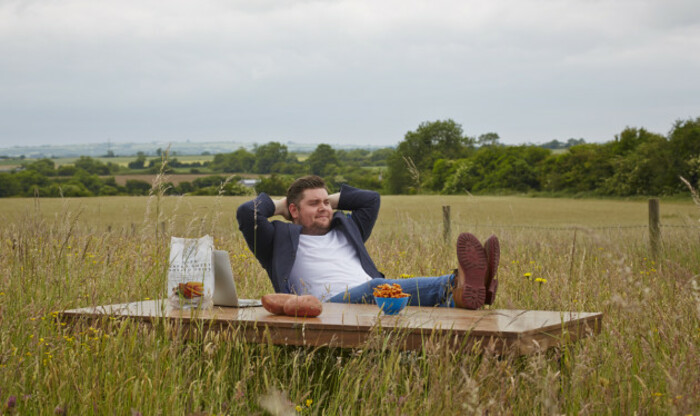 Long planning phase
While working for the family business, I created a couple of my own brands – such as Sam's Potatoes – and worked on developing the Green Giant Fresh brand for Ireland.
When I was working on a project for Green Giant Fresh, I realised that a product with a global brand feel could be a great step for food in Ireland, but not in fresh produce because everyone was selling the same commodities.
I saw an opportunity within the frozen category because the quality and nutritional value of frozen foods is comparable to, if not better than, fresh.
In 2009, I tried to do a version of the Strong Roots brand we have now, but with a kids range in the chilled foods space. However, the brands we would be up against were struggling to maintain sales in the recession.
So a relatively expensive-for-the-time product was simply not going to work – I made a bit of a mistake and retailers ran a mile from any suggestion of doing what we were talking about.
It meant we had to give it some time, go back to the drawing board and change our strategy.
So I kept at the family business, but when it came to April 2015 I realised I couldn't wear two hats – working in the family business and also trying to start something else.
So I broke away and spent the next six months just preparing. Without any trade or contracts, I went through the food academy with SuperValu and had secured listings in stores with them by October 2015.
We made a lot of progress really quickly because we had to. Pretty much all of the product development, branding, packaging and traveling to suppliers was done over six months, and then by October we were on the shelves.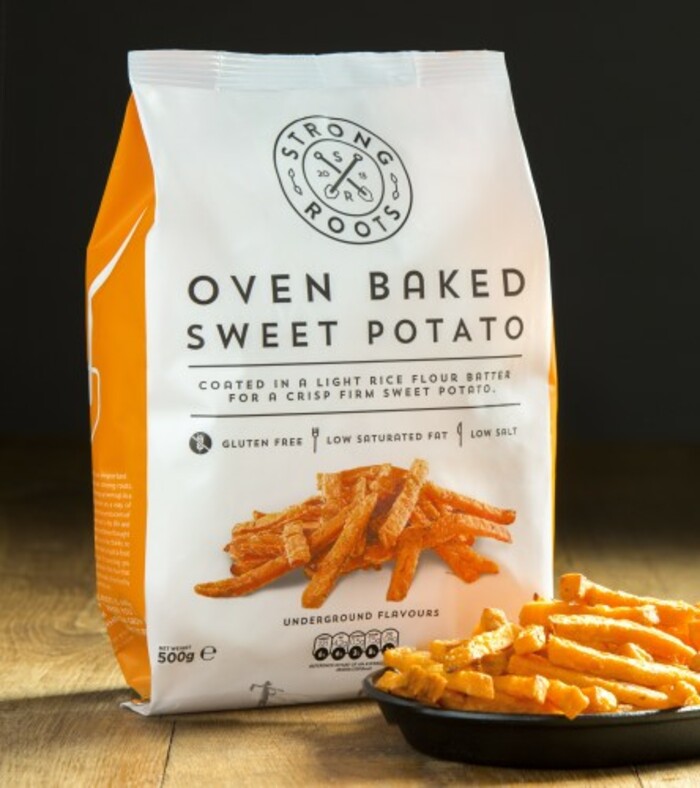 Source: Eugene Langan Photography
Giving it a go
All my savings I was gathering for the down payment on a house went into this business.
Myself and my wife decided with the experience I had and the situation we were in, with her in a stable job, it was now or never.
If we had done it any earlier the market wouldn't have been ready for it, and I also wouldn't have had the experience necessary to do it.
Only in the final three years with my family's business did I get the insight to see small companies can run exactly the same as multinationals do – the only difference is the budget.
We're not running anything different, we're just being a bit more dynamic and moving a bit quicker on it.
For the first three months, the objective was based on putting all the cash into the business in order to sell one single container of product across the market – that's approximately 40,000 units.
I started this company off by myself – with one other person helping with marketing and administration who's still with me.
Between the two of us, it was a one-man-van operation going from store to store with your life savings literally put into the individual packs.
The tension of coming up to Christmas with all the distribution potential but no salary and no guarantees was difficult to handle, and I'm glad we're not still at that point today. That's the reality of starting a food business, and it's what small food producers encounter all the time.
I don't know what the exact figure is, but we've now sold over two million bags of product at this point – which is an amazing thing to be able to say.
We've taken quite a big amount of all the frozen category in most of the other retailers, and within Ireland we're listed with all the major retailers.
In Northern Ireland it's something similar and then in the UK, Waitrose has launched with two products and is due to take on the rest of the range.
It has been a quick journey, but now we need more distribution in the UK so we can invest in further marketing for this territory.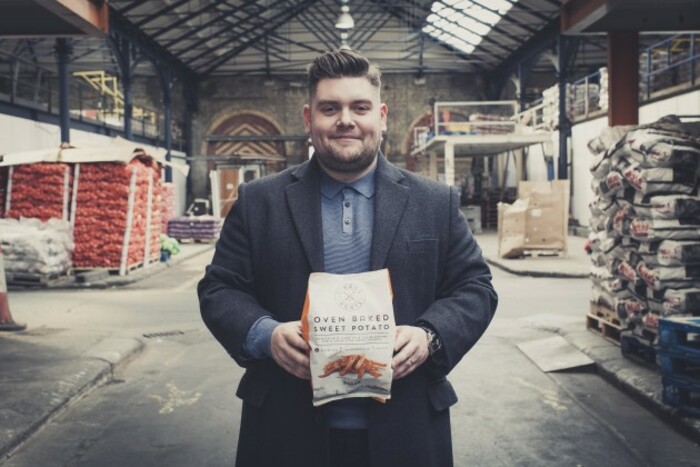 Source: David Sexton
Lessons
I've learned about everything except the function of sales since I set up the company.
One of the best learnings has been to make sure that if something hasn't gone as well as expected, you need to cut the situation loose and continue on.
That might mean making a loss, but it's as important to identify what has failed as well as what has worked well.
You can really learn from what fails because it will very quickly highlight something that could be quite damaging to the business in the long run, but if you make a quick fix, you won't learn anything.
I've also learned that we need to plan better. Early on, we had to make decisions around getting to market first, especially with the sweet potato fries, because we knew there were much bigger players coming behind us and we wanted to be first.
If we were to do it over again, we would have launched with a few products at the start and gone down a more comfortable, less manic route than we did.
That would have given us a better option to win shelf space early on in the business.
We're doing that now, but it's a year after we've launched, which is still a great achievement because the team have worked hard, but going in with a stronger plan and a bigger offering would have helped.
Source: Strong Roots
Plans
The plan for Strong Roots is to be a global brand – it just happens to be starting in Ireland. We have done very well here, but there is still a lot to do and further product ranges to come out later in the year.
We're planning to have a total of 12 products within the next year, with some to launch in September and more to be released in January of next year.
We have started out our international push in the UK, but we're also about to launch in the United Arab Emirates, Singapore and we're also looking into Scandinavia.
We just did a lot of research to see how our products fit in the US market, with the potential after investment and funding to expand into that market. That's my aim. I'd love to get there in the next five years.
Samuel Dennigan is the founder of Strong Roots. This article was written in conversation with Killian Woods as part of a series on business mistakes and what can be learned from them.
If you want to share your opinion, advice or story, email opinion@fora.ie.