Why Ireland's drought of early funding could have a long-term impact on local startups
Seed investment has been falling – and that's expected to have a knock-on effect for young firms.
WHILE THE FIRST three months of the year heralded a significant spike in local tech funding, the corks weren't exactly popping among Ireland's VC and startup sector.
Behind the bumper headline figures was an alarming fall in seed funding, the financial fuel that keeps many of the country's fast-growing early stage companies running.
The latest report from the Irish Venture Capital Association (IVCA), for the first three months of the year, showed that companies raised a combined €332 million – up from around €247 for the same period in 2017.
However the overall tally was flattered by a small number of major deals, such as Irish-founded but Silicon Valley-headquartered Intercom's €100 million funding round.
Meanwhile, seed funding was down 50% compared to the first quarter of 2017, while the volume of deals worth up to €5 million also dropped significantly.
"Obviously in the first quarter of 2018, it's a pretty dramatic fall off," IVCA director general Sarah-Jane Larkin told Fora.
Larkin, who was appointed to the role in January, said the initial quarter featured the first notable decline in seed funding in recent years.
"It's indicative of seed funding being like a tap that's being switched on and off," she said.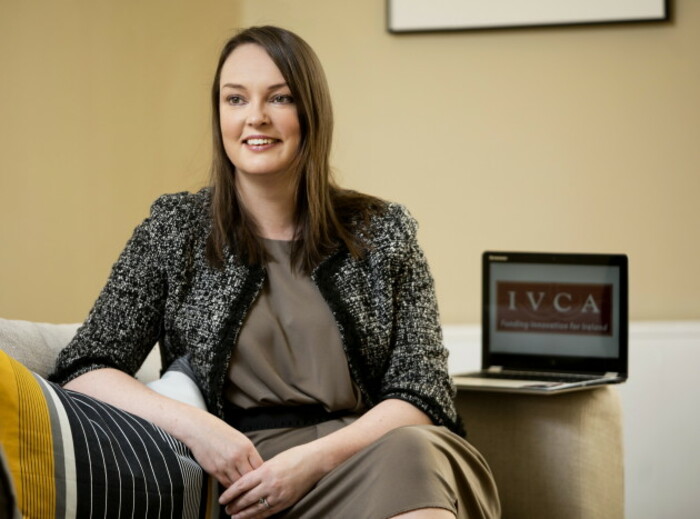 Source: Chris Bellew
The next round of quarterly figures from the IVCA will shed greater light on the current landscape, but the industry has been lamenting the state of seed funding for a while.
As previously explored by Fora, startups have long complained that strong overall funding figures for Ireland mask underlying weakness in investment for local tech firms.
The IVCA's data has traditionally been bolstered by large funding rounds from med-tech and pharma companies with tenuous links to the country.
Dublin BIC chief Michael Culligan said it was "widely acknowledged, at this stage, that there's a gap in the seed and venture area".
"The industry will acknowledge that during the recession here, we had four seed funds and each of them was doing about 10 investments per year – so you had 40 or 50 investments going into seed companies," he said.
Those funds came from "a rake of different sources", Culligan added, including investment pools from Bank of Ireland and AIB.
"They were partly assisted at the time, because some of the funding from those came from the recapitalisation of the banks. The point is there was significant funding available."
Investor ready
There's still a lot of venture money around, Culligan said, but it's mostly reserved for only the fastest-scaling companies.
"The reason that there's more venture money further on is because seed is not easy. It's a challenging thing to get right," he said.
Dublin BIC runs several different programmes for entrepreneurs and interacts with companies at the very earliest stages, meaning its staff witness first-hand the pitfalls for startups looking to attract outside investment.
Culligan said it was up to companies to make sure they were investor-ready before seeking a seed round.
Often startups and entrepreneurs need "tough love" and a kick "up the rear" right at the beginning to get them on the right track, he added.
Dublin BIC is currently raising a €30 million seed fund to help address the shortage in the market. It will invest in a broad range of areas – IoT, cybersecurity, enterprise software and medtech – with ticket sizes between €250,000 and €650,000 in a round.
Meanwhile, earlier this week, State agency Enterprise Ireland launched a new €750,000 fund for fintech startups. It also aims to help bridge the seed gap in some way.
"We recognise that at the very early stage, who should take the risk? The State should take the risk," Donnchadh Cullinan of Enterprise Ireland said at the launch of the fund.
"The State should take these companies to a stage at which the private sector kicks in and moves on."
But there are many who believe that it's private investors – rather than State officials – who are best positioned to address young firms' funding needs.
Poor access to seed investments was a particular concern because it could make it harder for startups to raise substantial rounds in the future, according to Nicola McClafferty of VC fund Draper Esprit, who also spoke at the launch.
"If I look across Europe, there's never been so much private capital available at seed, A and B stage," she said.
This creates a "danger" with labeling Series A and Series B companies and expecting them to look a certain way.
"Unfortunately, it's the way the industry works and so you're benchmarking an Irish Series A company against a UK-based Series A company or a French Series A company," McClafferty said.
"The challenge is there's a lot more institutional seed available (in the likes of the UK and France) to get companies further along to support a larger A raise."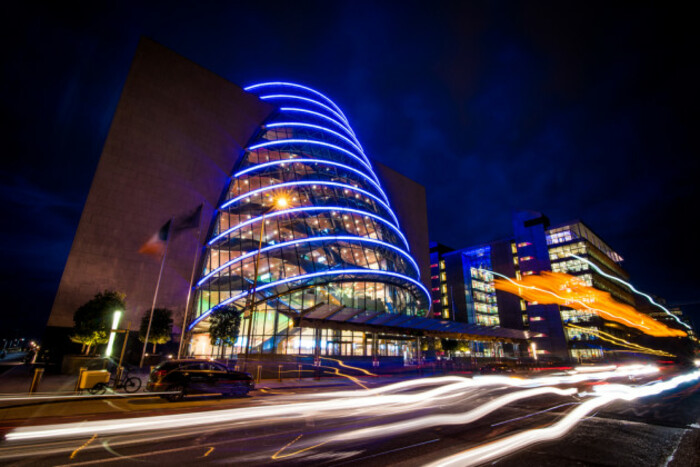 Source: Shutterstock
'Dips and troughs'
The IVCA's Larkin would like to see more coordination between startups and State agencies like Enterprise Ireland to avoid any periods where the "river is running a bit dry".
"Even if budgeting was on a seven-year cycle, rather than waiting for that seven years to be up, I think that there should be some sort of a crossover," she said.
"We would like to see a constant flow so those dips and troughs wouldn't happen."
However the current system meant that startups tended to hit the market at the same time seeking private co-investors after receiving their Enterprise Ireland backing.
"If there was some sort of separation in the timelines, you would not have all the Irish VC companies competing with each other (at the same time)," Larkin said.
"I think that would be another benefit of having more money in the marketplace at different stages."
Fund of funds
The IVCA has repeated called for the establishment of a fund of funds in Ireland.
In this model, investors back a fund that will then invest in other VC funds, rather than investing directly in firms. The pooled vehicle would allow money from pension funds and insurance companies to flow into VC funds.
A number of EU countries and institutions have some kind of fund of funds programme, but it is notably absent in Ireland. The EU-run European Investment Fund (EIF), for example, backs or advises several funds around the union.
Larkin believes that Ireland should take more cues from the UK on startup funding.
"If you look at the UK for example, in their recent budget, because of the potential impact of Brexit on their foreign direct investment base and trading, they have really tried to make as much money as possible available for innovative startup firms."
Government schemes should work harder to unlock capital for investors to pump into funds and early stage companies, she added.
Some of these schemes include the Employment and Investment Incentive Scheme (EIIS), which provides tax relief for companies, and the Startup Refunds for Entrepreneurs (SURE) scheme, which allows PAYE employees to claim back income tax to invest in starting a new company.
Both of these schemes are due for an overhaul, with the Department of Finance recently closing submmissions for consultation on the review. The review will examine the programmes' efficiency, cost effectivenes and how they compare with other EU members.
"We've seen a lot of the EII money going into mid-sized companies," Larkin argued, referring to companies that are around three to five years old.
"Things like forestry and wind farms are good legitimate enterprises, and they'll give an investor a return – but it's not seed funding."
Maturing market
Culligan added that Ireland's venture community is still relatively young compared to other markets.
"If you're a venture capital company, it's probably a lot easier to invest two million," he said.
That investment might require a lot more due diligence, but it is relatively easier than taking a punt on a fresh-faced startup that was founded a few months ago.
However if VCs' attentions are only swayed towards growth and later stage companies, this will create even more headaches.
"If we don't have these early stage and seed to Series A funds, you won't have these companies scaling for the venture guys down the line. We have to keep feeding the hopper," he said.
"That's why we're busting our proverbials to get the new fund into the market."
Sign up to our newsletter to receive a regular digest of Fora's top articles delivered to your inbox.