Ireland's sports tech squad is hitting form as investment flows
It is time to 'accelerate' as companies such as Kitman Labs and Output Sports secure new funding.
SPORTS TECHNOLOGY IN Ireland is having a moment if the investor cheques are anything to go by.
This week Kitman Labs, the Dublin-based sports data analytics startup, announced that it had received funding from the venture arm of Sony. According to company filings, the investment from the Sony Innovation Fund is for €439,000.
Chief executive Stephen Smith told Fora that the investment was part of Kitman's previously announced $5.1 million funding round last year but Sony's name was not disclosed at the time.
Smith, a former conditioning coach for Leinster Rugby, founded Kitman Labs in 2012 to merge his knowledge of sports performance with the opportunity that data generated by the likes of sensors and wearables was presenting. Its clients include English Premier League sides, professional rugby teams and US franchises. 
The startup has raised a total of $20 million from investors including Blue Run Ventures and Sony's participation is another vote of confidence in the startup's technology from a major international player.
"From our perspective, we are looking for major global strategic partners that can help us to continue to grow and expand all over the world," Smith said. "There are few companies with the reach of Sony."
The Sony Innovation Fund was launched in 2016 by the Japanese electronics giant to invest in IoT, artificial intelligence and robotics startups. Its portfolio includes wearables startup Lynq and Belgian biopharmaceutical firm Promethera Biosciences.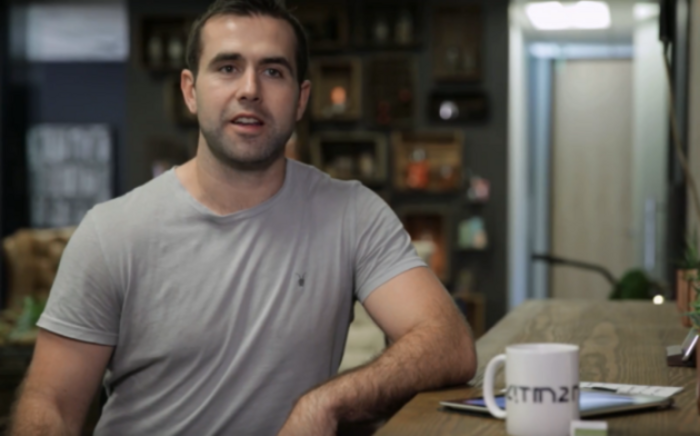 Source: YouTube/Kitman Labs
"They don't look at us as a sports company, they look at us as a data company. They look at the world of performance and the world of health and how both of those are converging," Smith said.
Affiliation with Sony gives Kitman a unique advantage to benefit from the Japanese multinational's vast reach globally, he added.
"When Sony goes and develops a new piece of technology, it doesn't just impact Japan, it impacts the entire world … few people would have the ability like a Sony to do something like that."
It marks a busy few weeks to start 2020 for Kitman Labs. Earlier in February, it acquired British athlete data management firm The Sports Office to strengthen its chops in sports data science.
In January, Fora reported that Kitman Labs was planning on doubling its staff to 88 this year in Dublin and its international office.
"We think there's a phenomenal opportunity to push forward in this industry and start to accelerate," Smith said.
Money flow
Output Sports, another Dublin sports data company raised €1.3 million this month from Irish funds Elkstone Ventures and University Bridge as well as Irish rugby international Dan Leavy.
The startup develops wearable sensors for athletes and sports teams to track and monitor their strength training. Athletes wear the sensors to gather data on their performance or they are placed on equipment like weights.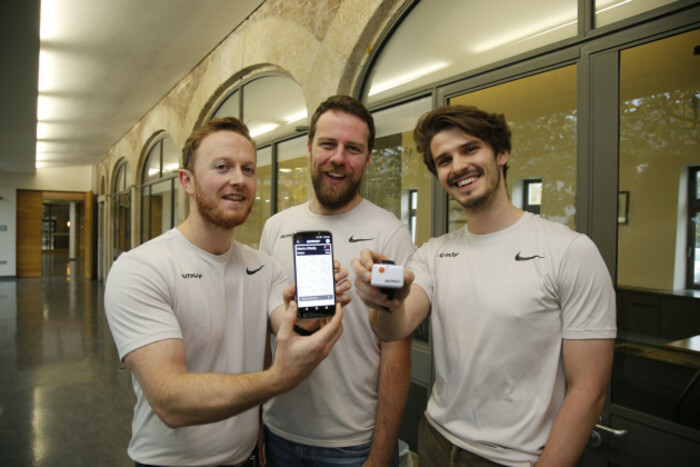 Source: Output Sports
According to Output Sports, its tools are addressing a gap in wearables for strength training where a lot of the existing products focus on cardiovascular performance.
Recent funding trends in Ireland mirror global trends in venture capital money flowing into sports tech.
The popularity of fitness tracks over the past decade has opened doors for more sensors and wearables for health, fitness and performance, and investors have noticed.
A November 2019 report from analysis firm SportsTechX showed that $12.6 billion has been invested in sports tech funding rounds since 2014.
Elsewhere in Ireland, Galway's Orreco, which monitors athletes' health data, has raised over $4 million, including an investment last year from golfer Graeme McDowell.
It has seen particular traction among NBA basketball teams. Recently basketball hall of famer Joe Dumars, who played for the Detroit Pistons, joined the company's board.
Get our Daily Briefing with the morning's most important headlines for innovative Irish businesses.