Output Sports is building smart sensors for strength and conditioning training
In our weekly Startup Scout series, Fora picks out promising companies that are emerging from Ireland.
Founders: Martin O'Reilly, Darragh Whelan, Julian Eberle and Prof. Brian Caulfield
Elevator pitch: wearable sensors for athletes' strength training
Status: closing its seed round and preparing a full commercial launch
IT SEEMED ONLY natural that Martin O'Reilly would start a sports tech startup. While he formally founded Output Sports last year, the company is built on research going back to 2012.
O'Reilly studied sport and exercise engineering at NUI Galway, which was effectively an electronic and computer engineering degree with a minor in sports science.
It sparked his interest in the intersection between new technologies and sports performance, namely the potential of sensors.
While working on a placement at Dublin internet of things startup Shimmer, this interest in sensors ballooned.
"I got experience with wearable sensors and their capabilities. I started to make applications with them as a hobby to look at strength and conditioning," he said.
Afterwards, O'Reilly pursued his PhD in UCD over the next four years, which eventually led to a commercialisation grant from Enterprise Ireland to turn his sensors for strength and conditioning into a business.
The sensors are worn by athletes or placed on equipment like weights to gather data and insights on strength and performance.
In his eyes, there was a very clear gap in the market.
"Wearable companies at the time were largely like Fitbit. It was focusing on cardiovascular exercise but there wasn't a lot of focus on strength and conditioning and how people achieve more sports-specific training goals."
The years of research and development have seen O'Reilly – and eventually his three co-founders – tweak and remold the product.
"The main overarching theme that has grown since when we were just focusing on publishing papers to now launching a product, is to engage more with our end users and learn from insight," he said.
"It's no longer just about making the accurate algorithm, it's about making the best user experience to go with that algorithm."
The startup is gearing up for a full commercial launch later this year after cycling through two iterations of the hardware and software and gathering the relevant data from early users.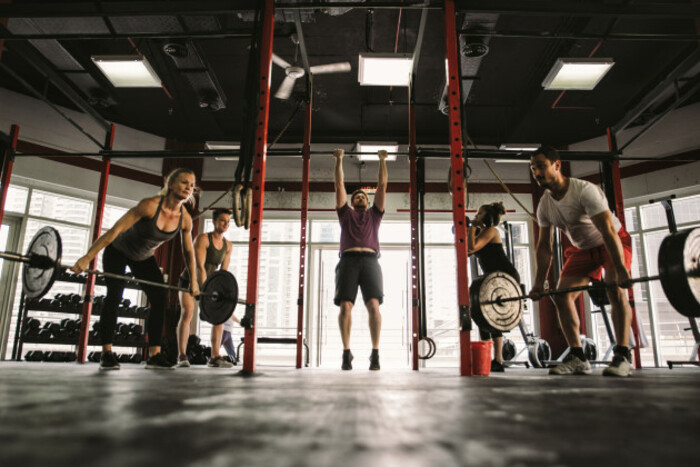 Source: Shutterstock/oneinchpunch
This "build, measure and learn" approach saw the startup create its first product and deploy it with a number of partner sports teams, warts and all, which informed a second version.
"The learnings we're getting from there are really helping us refine our offering as we get set to go to market later this year," O'Reilly said.
Use cases
O'Reilly envisions different profiles of customers that will use Output but the initial market will be high-level professional sports teams.
"If you take for instance a professional rugby team, they'll have set up a couple of stations around the gym with a device like a tablet that connects to our wearable sensor," he explained.
"(The sensor) is put on by the athlete and they can do an exercise to capture a meaningful metric about their performance."
Much of the data will inform things like reactive strength index tests that will in turn help coaches adjust training regimens.
O'Reilly added that the sensors can be used to gather information from equipment.
"(Take) a player looking to get stronger or more powerful, they'll actually put the sensor on the device that they're lifting, be it the bar bell or the weights and then rep on rep they get high-quality feedback on the level of power they're outputting and their technique."
Business model
After targeting elite sports teams, Output wants to gradually make the tech more affordable and accessible to "everyday sports practitioners" like gym operators and physiotherapists.
"Longer term, where a lot of our research is focused is (to make available) end-to-end solutions for the everyday gym goer as well. We do have our eyes set on that."
The business model is a "system-as-a-service", essentially a subscription model for use of the sensors and its accompanying software and analytics tools.
The startup recently picked up an award for best business idea at Ireland's Best Young Entrepreneur 2019 national final along with a €15,000 investment.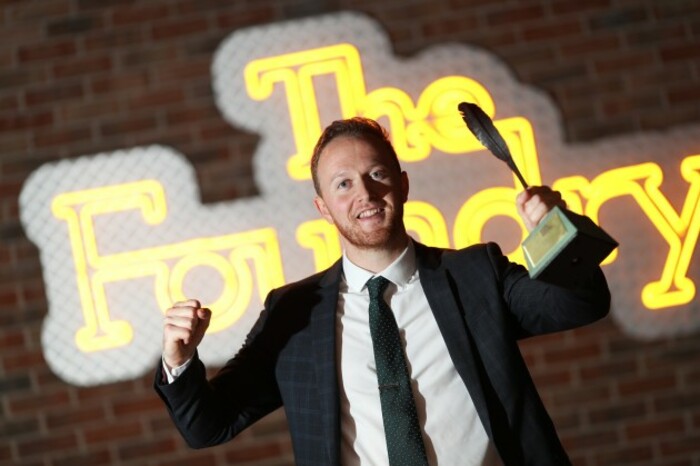 It is currently closing its seed round, which will see the company funded ahead of its commercial launch in the coming months.
O'Reilly, based out of UCD, is joined by his co-founders, Darragh Whelan, Julian Eberle and Prof. Brian Caulfield, who was his PhD supervisor.
He added that it plans to expand the team to 10 over the coming year with a 50/50 split between sports science and tech roles.
Get our Daily Briefing with the morning's most important headlines for innovative Irish businesses.