On a mission for growth: Why Kitman Labs is planning to double in size
The fast-growing Irish startup is on a hiring spree as it looks to capitalise on an evolution in sports tech.
KITMAN LABS, THE Dublin company that specialises in sports performance analytics, is planning for a busy 2020 and aims to double its workforce.
The company develops sports science tools to help monitoring player performance and prevent injuries. Its has built up a client list of elite sports teams including sides in the English Premier League, across European rugby as well as hockey and baseball franchises in the US. 
The company plans to grow its staff from 44 to 88, after raising its latest investment tranche late last year. Most of the recruitment will be at its Dublin office but will include some roles at its US offices.
Chief executive Stephen Smith said that hiring will be across various divisions in Kitman Labs but there would be a particular focus on engineering, data science and analytics.
Smith said there's been a notable evolution in the way sports technologies are being used.
"When we started the company (in 2012), it was just at the start of the data revolution in sport. Wearables, optical trackers and different types of testing devices and diagnostics were just becoming digitised."
At the time, most teams and organisations were just interested in ways of storing and accessing the data.
Now there is a greater demand for putting the data to use, making sense of it and making it actionable to improve athlete performance.
"The challenges are different, the market has evolved. From our perspective, we believe that the industry has moved from a place of just being concerned around data management to the age of performance and health."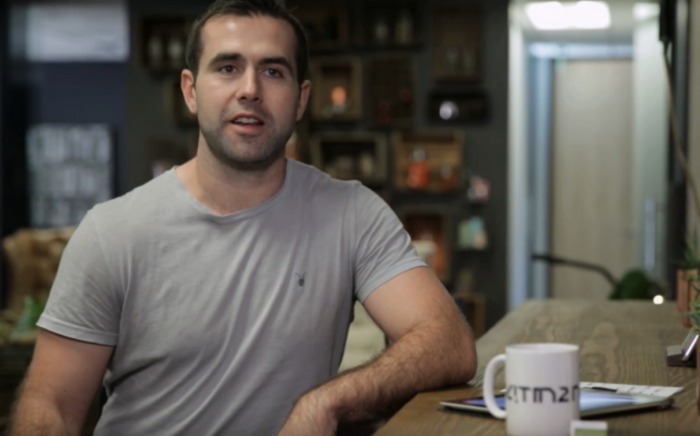 Smith points out that the likes of Premier League football teams are spending eye-watering amounts of money on football players because there's a constant demand to have the best talent.
Manchester United has spent almost £1 billion on transfer fees since 2013 to keep up with competition in the league.
"They have done that because they need more talent. Think about that from the perspective of how important youth development becomes," Smith said. "Teams have to find new ways to innovate, new ways build to talent, new ways to look for efficiencies so that they don't have to spend £1 billion."
Trickle-down
While Kitman Labs works with many major sports teams with the budgets to invest in new tech, Smith wants to make more products available to smaller teams and clubs.
The first step in this plan is working with the likes of football academies that have young children, as young as seven, in their ranks.
Smith said it is often the case that these kinds of groups are under-financed or under-resourced while money is spent at the top level.
"They're getting the tools like ours to be able to operate but the problem with that is if you don't invest at the bottom, you won't reap the rewards at the top," he added.
"We believe that there's an incredible opportunity to build the world's best tools at the top level and democratise them down and provide youth sports and club sports with the opportunity to harness the same types of tools that the elite teams have."
Kitman Labs closed an additional funding round of $5.1 million last November, bringing its total funding to date to $20 million. Smith told Fora that the company will be seeking further funding to maintain its pace of growth.
Get our Daily Briefing with the morning's most important headlines for innovative Irish businesses.