Even though it won't bring 'big profits', the Shed Distillery is cracking on with a visitor centre
Pat Rigney says the attraction will be up and running in early 2020 – at nearly double the cost.
THE SHED DISTILLERY is ploughing ahead with plans to build a new 'visitor experience' – even though its owner is anticipating it will cost nearly double the amount first expected and won't "generate big profits" for the business.
Pat Rigney opened his Leitrim distillery four years ago, which produces Drumshanbo Gunpowder Irish Gin and Sausage Tree Pure Irish Vodka.
Plans were unveiled last year to add a new visitor centre to the site, but Rigney has said that work has yet to begin and the facility won't be open to the public until 2020.
"It's going out to tender shortly and we would hope to start work early in the new year," he told Fora.
"At the moment we're aiming for a soft launch at Christmas 2019 and then it'll be the start of 2020 when we're up and running. There's a bit of a way to go but we're taking our time and we're trying to do it right."
Initially it was estimated that the project would cost around €1 million but Rigney said that figure is now more likely going to be between €1.5 million and €2 million.
"Visitor experiences typically don't generate big profits – they're expensive to run, they're expensive to build and maintain – but it's important to share your story with your customers," he said.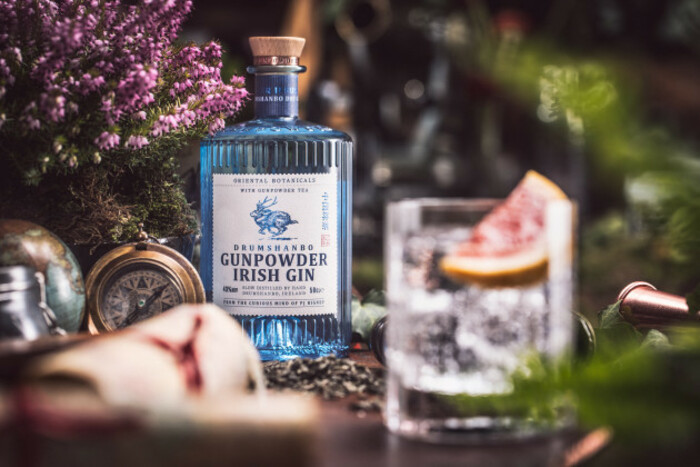 Source: The Shed Distillery
Planning permission was granted by Leitrim council in February of this year for a single-story extension to the distillery in Drumshanbo, which would include a visitor exhibition, café, herb garden and space for tasting and selling products.
It was originally thought that the centre would be fully open next year, but Rigney said that the project hasn't gotten off the ground yet as he has been preoccupied with other aspects of the business.
"We've been very busy with our day-to-day business, growing new markets, hiring more people. We've been doing our day job," he said.
"At the end of the day your distillery needs to be a success before you can think about your visitor experience."
Alcohol bill
Another reason for the delay was Rigney's concerns about the Public Health Alcohol Bill, which was passed by the Dáil in September after taking nearly three years to make its way through the Oireachtas.
In a letter to Minister for Rural and Community Development Michael Ring earlier this year, which was released to Fora under the Freedom of Information Act, Rigney said that he was putting the construction of the visitor centre "on hold" pending the outcome of the debate surrounding the bill.
Concerns had been raised by the Association of Visitor Experiences and Attractions that the restrictions on advertising in the bill could "seriously damage" the drinks tourism sector.
Rigney confirmed to Fora that he had been concerned about the potential effects of the new legislation but decided to proceed with his visitor centre nonetheless.
"We made the decision to go ahead with the plan. I think at the end of the day it would have been a disservice to Drumshanbo and to our staff to cancel the project on the basis of some elements of the alcohol bill," he said.
"It's still a concern but we're going ahead anyway. With the growth in tourism and international visitors we hope this particular visitor experience will be of benefit to Leitrim. We're close to Carrick-on-Shannon so there'll be great things to do in the area."
Drinks tourism is a growing trade in Ireland. The Guinness Storehouse was the country's top paid tourist attraction last year, with 1.7 million visitors, while a number of distillery and brewery attractions have opened their doors in the last couple of years.
Rigney is aiming to get 10,000 visitors in his first year "as a starting point" and is hoping that it will grow from there.
"Our key point of difference is that everything we sell is distilled at the distillery and it's very important that we can show that to people. We're the real thing and we hope people will get a kick out of it," he said.
Source: The Shed Distillery
Until the visitor project is completed, Rigney said that his main focus is on expanding operations and working on his new whiskey.
The Shed Distillery now has 28 staff and exports to 28 markets. According to the most recent public accounts, the company had retained profits of just over €1 million last year.
"Obviously the visitor experience is important for sharing our story with consumers, but we've got to keep growing the business at the same time," Rigney said.
"We're looking after our home base but we're also driving internationally, opening up new markets. Our new whiskey is maturing and will be launched in 2020 so that's the next big thing."
Get our NEW daily digest of the morning's most important headlines for innovative Irish businesses.